Redeemer West Side Update
Nicholas Kristof concluded his January 5 column (Why 2018 Was the Best Year in Human History) with these words, " ... there's plenty to fret about. But a failure to acknowledge global progress can leave people feeling hopeless and ready to give up." It is a reminder that hope is like oxygen, without which our souls shrivel into a ball of despair. No doubt many of us wake up on a Monday morning like this gasping for hope against what often seems like relentless darkness; or with a low grade cynicism about life in general.
Into this hopelessness comes the message of the gospel. Through the death, resurrection and ascension of Jesus we remember that God's story of redemption and renewal will prevail. The death of Jesus reminds us that there is much in this world (and our hearts) that is dark and broken, and that suffering and pain are often times companions in our lives. The resurrection of Jesus reminds us that death has been swallowed up in victory (1 Cor 15:54) and will not get the last word. The ascension of Jesus reminds us that we have not been left alone as we live out God's story as he has sent us his Spirit of truth and comfort (John 14:26). So as you begin another week, may we, together, live out of the hope of our Father's promises to us, his children.

May the God of hope fill you with all joy and peace in believing, so that by the power of the Holy Spirit you may abound in hope. – Romans 15:13
In Christ,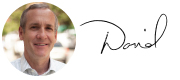 Rev. David Bisgrove
Redeemer West Side Senior Pastor
---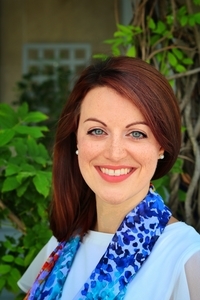 Carissa Chambers
Usher
"thanks to continual encouragement from the pulpit to connect to Community Groups and serve on Sundays, I keep putting myself out there and am slowly getting to know other Redeemerites,"
Born and raised in Durham, NC, Carissa Chambers moved to New York City in 2000 to get her Ph.D. in Counseling Psychology at Columbia University. She now works at Columbia Presbyterian Hospital. There are definitely challenges that come with the profession. "Learning to navigate how to be a servant when I'm off the clock and balancing that with making time for self-care and sabbath rest is continually challenging," she says. But while there may be difficulties, she loves being a healthcare professional. "It gives purpose and service to my life in a big way."
While she was in school, Carissa started attending Redeemer. The size of the church has always made it difficult to feel intimately known but, "thanks to continual encouragement from the pulpit to connect to Community Groups and serve on Sundays, I keep putting myself out there and am slowly getting to know other Redeemerites," she says. "Its to the point now where it is hard to go to Redeemer and NOT know someone, and that feels good." She now serves as an usher at the 5 p.m. worship service and co-leads a Community Group in Washington Heights with her husband. "Our CG is thriving, and that feels GREAT. The CG is where it's at in terms of making sustaining, life-giving friendships in this crazy city."
One hobby that brings her and her husband joy is competitive latin ballroom dancing. "I sew and bedazzle all my own ballroom costumes." They can be found practicing at a NY Health & Racquet Club after fitness classes are done or competing in random hotel ballrooms around the city and surrounding tri-state area. When they aren't competing against other couples on the dance floor, they love enjoying a meal at The Reservoir in Central Park. And while the West Side has many restaurants she enjoys, she considers Uptown her home. "I love running to the track at Riverbank Park, going for walks up beautiful Ft. Washington Ave, and taking in the views at Ft. Tyron Park."
---

• Serve at Don't Walk By next month: Meet the tangible needs of our neighbors living on the streets at one of four outreaches happening each Saturday in February. Register online.

• Sign up for a 2019 short-term mission: January is the month to sign up for a 2019 short-term missions team. Consider going on one of these life-changing trips.

• Attend one of our upcoming classes: Learn how to fight well at Marriage Renewal on Jan 24. Explore what the ancient Biblical prophets say about inhabiting the places you live at The Philip Series on Jan 31. And build biblical foundations to engage in meaningful conversation about your faith at Sharing Your Faith on Feb 3.

• Join us for Prayer & Worship night, Jan 15: Through prayer and worship we'll explore God's hope for our neighborhoods and city as well as what our role may be. Refreshments provided.

• Register for Inspire Night, Jan 17: Join us for an evening that is restarting a conversation around the importance of being public with our faith. We are also looking for volunteers to help with this event.

• Hang out at the next West Side Social, Jan 23: Join us at The Gin Mill from 7 to 10 p.m. for food, drinks, conversation and meeting new people. Feel free to bring friends or come on your own to make new ones.

• Attend a Prison Fellowship training with HFNY, Jan 24: Learn about serving at a Rikers Island program that offers hope and transformation to those who are incarcerated. Male volunteers only. Learn more and register online.

• Attend a Young Life info session with HFNY, Jan 28: Learn about programs that are impacting the lives of youth in our city and how you can get involved. Learn more and register online.

• Invite friends to watch the Super Bowl, Feb 3: Bring your friends, families and coworkers to the 5 p.m. worship service and stay after to watch the game on a big screen, enjoy some delicious food and hang out with other Redeemerites.

• Join counseling group, Facing Grief & Loss, Feb 6: This six-week counseling group is for individuals who are grieving a significant loss. It aims to help participants better understand how they grieve, find ways to process their grief, and connect to hope for the grief journey.