Redeemer West Side Update
This month we are exploring the Book of Ruth to help us put into practice the season we have just celebrated. Christmas is a mountain top experience in the life of the church but now that we've come down from the mountain we are faced with the question — Is Christmas portable? How do we take one of the core principles of advent (God is with us) and make it tangible in our daily lives?
One answer is to participate in one of our three upcoming service opportunities. They are opportunities to put into practice our ministry year theme of "Love your West Side neighbor." In order to do that we need to slow down and make room in our frenetic and busy lives. Henri Nouwen wrote:
We become neighbors when we are willing to cross the road for one another. (...) There is a lot of road crossing to do. We are all very busy in our own circles. We have our own people to go to and our own affairs to take care of. But if we could cross the road once in a while and pay attention to what is happening on the other side, we might indeed become neighbors.
So consider how you might "cross the road" this winter by participating in one of these three opportunities, or in any other way that is a tangible expression of the love shown to us in the incarnation of God at Christmas.


Love the Lord your God with all your heart and with all your soul and with all your mind and with all your strength.'The second is this: 'Love your neighbor as yourself.' There is no commandment greater than these." — Mark 12:30-31
In Christ,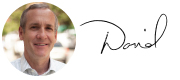 Rev. David Bisgrove
Redeemer West Side Senior Pastor
---
Evelyn Petcher: Co-founder of Expression Engine
(This month we are featuring articles by musicians in the West Side congregation who have created initiatives to carry out the vision of loving our neighbors.)

Redeemer West Side violinist Evelyn Petcher is passionate about finding ways to share the hope of the gospel through the creativity of music. She is the co-founder of a faith-based music education program called East Lake Expression Engine, located in Chattanooga, TN. Inspired by the Venezuelan El Sistema movement of music for social change, Expression Engine provides high-intensity after-school and summer music programming for underprivileged children in Chattanooga. In recent years, Expression Engine has begun expanding to other cities through Engine Music Camps, a week-long version of the program provided through partnerships with local non-profit organizations and churches. Whenever she can, Evelyn serves on the traveling staff team that leads these camps.
In August 2019, the Redeemer West Side's missions funding contributed towards Expression Engine putting on its first camp in New York City. Expression Engine partnered with the Center for All Abilities, which works primarily with neuroatypical students on the autism spectrum. Each day of camp, team members from Expression Engine taught the students bucket band and choir, and led them through a discussion-based process of writing music together on the theme of friendship. There were also daily devotions focused on examples of friendship in the Bible and truths about God's love. In just one week, the students learned a bucket band piece and five choir songs, and wrote beautiful music about the joys and difficulties of friendship. Parents and audience members were moved to tears at the performance, which was held on the last day of camp. It was a huge testimony to hear God's truth from the children through the lyrics they wrote: "God is the best thing in the universe, and the most powerful ... God's friendship is outta this world!" Evelyn hopes this will be just the beginning of Expression Engine's partnerships in NYC, and is excited to see where the Lord will lead next.
---

• Love and serve our neighbors this winter: During the months of January and February we have partnered with three organizations to tangibly serve our neighbors. Everyone in the family can participate!

• Go deeper in the book of Ruth, Jan 14: This is the first of a three-part series! This month we'll explore the concept of providence, the hidden hand of God that is always at work in the ordinary and day-to-day affairs of your life.

• RSVP for CFW's Entertainment Industry Meet Up, Jan 14: Our Entertainment Industry Happy Hour is a time to get to know other creators and performers who want to hone their craft in line with the gospel.

• Not too late to register for Faith & Work Class: Last Wednesday we started the Faith & Work Class. Over the next six weeks we'll look at scripture to gain insight concerning God's intention for our work.

• Questioning Christianity begins Thursday, Jan 16: Invite your friends who are curious about or wrestling with the claims of the Christian faith. If you consider yourself a believer but don't have a friend to bring, consider volunteering!

• Inspect your foundation at Marriage Renewal, Jan 21: A strong marriage is built on a strong foundation. Often times our idols get mixed into the foundation and cause issues down the road. Join Rev. Drew Field as we take a peak below the surface.

• Power, Privilege, and Difference is back, Jan 23: If you missed this class in the fall, now is your chance! This class will take place over three weeks and explores themes such as race, class, justice, and power through the perspective of the gospel.

• Help supervise Kits of Care, Jan 25: Redeemer West Side and Lincoln Square Children's Ministries are packing care kits for Don't Walk By! Help with setup, quality check, and clean up.

• Help lead events for adult with disabilities, Jan 25: At The Rita Berger House, volunteers build relationships with the residents who are living with mental disabilities through events, outings, crafts and baking projects.

• Volunteer for Conversation Night with ESL students, Feb 5: Join The Open Door for Conversation Night. This is an evening of story-sharing and English speaking practice!

• Redeemer Counseling offers Healing from Difficult Family Relationships, Feb 11: Have difficult family relationships impacted your behaviors, attachment styles or patterns of relating? This counseling group will help you heal from hurtful family of origin dynamics and help you learn healthy ways of relating to self, others and God for fruitful and peaceful living.