Redeemer West Side Update
These past twelve months, as I mentioned in yesterday's sermon, have been like a furnace, refining and testing us as a church, as individuals and as a country. These white hot seasons of trials and suffering can, according to the biblical writer Peter, if faced and endured with faith, in the end make us better, stronger, and more filled with greatness and joy. Of course that can't happen in isolation. We need other people in our lives who encourage us and who we can encourage.
As a church family one of the key ways this happens is through the election of elders, deaconesses and deacons. The men and women who serve in these roles oversee, shepherd, guide and bring healing to our church family. Some of you no doubt have been helped by some of these individuals during some of your own fiery trials. This month we are nominating potential new elders and 'deeks' and so I'm writing to ask those of you who are members of the Redeemer West Side family to consider who you might know who could serve in these roles. You can click here to find out more about the role of elders and deeks and how to nominate someone.
As we together seek to reimagine Redeemer West Side and rebuild it in the aftermath of this challenging season, we need qualified men and women who will come alongside our church family in these roles as together we seek to love one another and our neighbors as ourselves.
In Christ,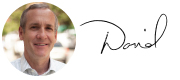 Rev. David Bisgrove
Redeemer West Side Senior Pastor
In all this you greatly rejoice, though now for a little while you may have had to suffer grief in all kinds of trials. These have come so that the proven genuineness of your faith — of greater worth than gold, which perishes even though refined by fire — may result in praise, glory and honor when Jesus Christ is revealed. Though you have not seen him, you love him; and even though you do not see him now, you believe in him and are filled with an inexpressible and glorious joy, for you are receiving the end result of your faith, the salvation of your souls
— 1 Peter 1:6-9
---
Officer Nomination Month
As David mentioned above, we need members of the Redeemer West Side family to consider who you might know who could serve in these roles. We have a great need for potential new elders, deacons, and deaconesses.
The last day to submit nominations is next Monday, January 25.

---

• Still pausing in-person services: We are continuing to monitor the infection rate and recommendations coming from local and federal governments. While we are continuing the pause out of an abundance of caution we are excited to see you all in person again! Thank you for your flexibility and hang in there!

• Noonday Prayer, Tue & Thu: Every Tuesday and Thursday at 12 p.m ET our church family has the opportunity to come together in prayer. The past 12 months have been hard and we cannot continue on our own strength. So let's come together to pray for our world, country and city, and the church.

• Attend WS Class - Spiritual Conversations, Jan 13: The last several months have opened up questions of ultimate concern in the lives of many, opening the door for Christians to speak of their own faith, hope, and love. These 3 interactive sessions are a space to learn and encourage one another in the practice of having spiritual conversations with others

• Register for Finding Financial Wholeness in a Pandemic, Jan 19: For many this past year has been an acutely painful time financially. This 2-session workshop will focus on the practical side of managing our money in times of financial stress.

• Make Marriage Renewal a date night, Jan 22: Marriage Renewal is back! What's one thing that's inevitable in marriage? Conflict. Conflict reveals a lot about us - what we want and how stubbornly we insist on what we want. Paul will lead us as we explore the dynamics of conflict and how to engage them productively.

• Sign up for our next Bible Study, Jan 26: Join us for our winter cycle of West Side Bible Study where together, we will study the book of Philippians, Paul's letter to the church illustrating unshakeable joy despite circumstances. Tuesday evenings we'll be a co-ed cohort and Thursday mornings will be a women-only cohort.

• Serve at a mobile soup kitchen: New York City Relief serves Harlem on the third Saturday of every month. Sign up to connect with neighbors in need!

• Serve our city virtually with HFNY: Many HFNY affiliates have reimagined the way they serve our city in light of COVID-19. Start the new year by serving virtually!

• New to Redeemer?: We're excited you're here and would love to meet you!