Redeemer West Side Update
Recently I've been reading through the Old Testament books of Kings and Chronicles seeking to glean God's wisdom for my life from the historical writings of Israel. It has reminded me of how the process of interpreting the meaning of Scripture involves understanding the historical context of the original audience and recognizing that my insight is shaped by my own history and context. One example of how a cultural history bears on our reading of Scripture is the impact of western individualism. Dallas Willard argued that our western, individualistic philosophy too often transformed the Christian message to one of "sin management," reducing the gospel to a "totally private act between you and the Lord" with Jesus as a "guilt remover." This is why it's important when reading the Bible to not only understand your own history but the perspectives of those whose cultural experience is different.
One history of interpretation that I have too frequently ignored is that from non-white scholars. If it's true that we all read Scripture from our own historical context and that Christianity is multi-ethnic, then there is great benefit in reading perspectives outside of our culture. Esau McCaulley, an Anglican priest and professor of New Testament at my alma mater Wheaton College, has written a wonderful book called Reading While Black. Dr. McCaulley demonstrates how the Black experience in America opens up topics often overlooked by white interpreters such as ethnicity, political protest, policing and slavery. The point isn't to agree with everything in a book like Dr. McCaulley's, just as I don't always agree with interpretations from a more white and European perspective. But by reading biblical interpretations outside my culture (and comfort zone) the Holy Spirit is using Reverend McCaulley to not only challenge me, but enrich my understanding of the good news that Jesus is King.
In Christ,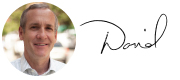 Rev. David Bisgrove
Redeemer West Side Senior Pastor
For the word of God is alive and active. Sharper than any double-edged sword, it penetrates even to dividing soul and spirit, joints and marrow; it judges the thoughts and attitudes of the heart.
— Hebrews 4:12
---
Ash Wednesday | February 17
Ash Wednesday begins the Lent season. Christians gather together in the hope of the gospel as they focus on the need for a Savior. In Jesus, we can bring our shortcomings to God in repentance and renewal. During this service expect a time of quiet reflection, guided repentance, and prayer. Because of Covid, our service this year will be online and the symbolic ashes will not be distributed. Register receive Zoom link.
Pandemic Don't Walk By
Every year we partner with Hope for New York to serve our neighbors in need on the streets in an annual outreach called Don't Walk By, coordinated by the Rescue Alliance. This year, things are going to look a little different due to COVID-19, and Don't Walk By will be a scaled back version of what it has been in previous years. Instead of inviting neighbors back to W83, the emphasis will be engaging in conversation and connection, offering prayer, and sharing resources on the street. 100 volunteers are needed each week.
February 20: Upper West Side
February 27: Uptown
---

• Register to attend Feb 14 worship service: Please read through our Regathering Safety Protocols before you complete your registration. Please arrive early to accommodate safety protocols and to get everyone seated before the service begins.

• We're hiring: We are looking to build up our Youth Ministry team with a part-time West Side Youth Associate.

• Volunteer with West Side Children: We are looking for volunteers to serve once or twice a month with elementary schoolers during our Sunday School Zoom! "How does someone volunteer on Zoom?", you might ask yourself. Well, our Zoom volunteers are crucial in helping lead and fostering community within our small groups! Interested? Email [email protected].

• Serve New York City online: Consider volunteering virtually for neighbors in need. Send cards, tutor and mentor, connect with kids, and more.

• Redeemer Counseling Groups start next week: Consider joining Calming Your Anxious Mind which starts February 16 or Facing Grief & Loss starting on February 18.

• Volunteer with All Angels' Church, Feb 18: RWS is partnering with All Angels' to hold a clothing closet for women in the community, many of whom are experiencing housing insecurity or street homelessness. This will be an opportunity for the women to "shop" for free clothes that have been donated from this past winter. 8 volunteers are needed.

• "HeArtwork" at W83 - Art Making Workshop, Feb 20: This interactive workshop led by Center for Abilities staff will involve an art making activity that you can do right in your home! Free and open to the public. Registration required to receive the Zoom link.

• Test your knowledge at Trivia Night, Feb 25: Pull together a team of your trivia-savvy friends to win the big prize at our Virtual Trivia Night!

• Register for the next Marriage Renewal class, Feb 26: What is marriage for? This question hovers above the practicalities of marriage, from dating, choosing who to marry, resolving conflicts, transitioning between stages of life, and much more. Understanding the Bible's paradigm-shifting purpose of marriage orients us to approach these questions with humility, grace, wisdom, and wonder.