Redeemer West Side Update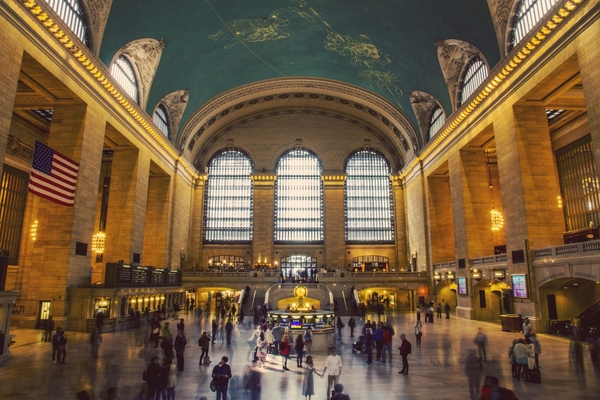 Walt Whitman once wrote about New York City, "This is the city, and I am one of the citizens. Whatever interests the rest interests me." His words remind us that to be a citizen of NYC means caring about our neighbors and the issues that collectively shape us. To that end, we are launching a new initiative called AGORA: Conversations for the Common Good. In Greco-Roman times, the agora (or marketplace) was the hub of urban life—a center not only for commerce and trade, but also for the sharing of ideas. In the Bible, we find stories of the apostle Paul entering into conversations in the agora (Acts 17:17) to engage directly with the people of a city, demonstrating the relevance of Christianity on the lives of its citizens.
Through an ongoing series of AGORA events related to topics that are important to all New Yorkers, we hope that the W83 Ministry Center will become a place not only where people gather on Sundays, but also a hub where relevant and important questions of the day are being asked and issues discussed.
Our first event is on Monday, March 6th at 7 p.m. when we will be partnering with Rehabilitation Through The Arts (RTA) to present the documentary Dramatic Escape, a preview of which you can view here. This documentary transports viewers into the lives of maximum security prisoners at Sing Sing as they mount a stage a production of A Few Good Men. From auditions through curtain call, the men reveal their personal stories and their everyday struggles. It is a moving documentary that showcases the power of the arts as a source of hope and dignity. Following the film, we will have a panel conversation featuring RTA staff, as well as alumni of the program. More details and tickets can be found here. We hope you will spread the word and bring a friend as we seek to enter into the agora that is NYC, as both citizens of NYC and of God's kingdom.
Also, seek the peace and prosperity of the city to which I have carried you into exile. Pray to the Lord for it, because if it prospers, you too will prosper. - Jeremiah 29:7
In Christ,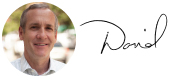 Rev. David Bisgrove
West Side Congregation Lead Pastor
---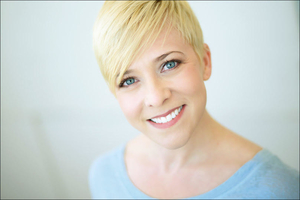 Shannon Moore
Communion Team
We must trust God's word and depend on it whole heartedly without altering it.
Shannon Moore is a Southern girl who grew up in North Carolina. Even though she's lived in New York City for 16 years, with the last 14 on the Upper West Side, she doesn't think the city will take those southern roots out of her.
Shannon started attending Redeemer soon after moving to the city. She currently serves on a Communion team and volunteers for various events going on. One of the things she finds most challenging is the inability to truly engage the people she meets on a given Sunday. "I want to know more! How can I 'meet' you with just knowing your name?"
The biggest thing she has been learning is trusting God. "We must trust God's word and depend on it whole heartedly without altering it," she says. "We must not limit our omniscient and sovereign God who is bigger than we can grasp and can do more than we even think."
Being an actress in New York City is exciting as it is a place where Shannon's dreams can come true. However, she also recognizes the challenges that come with it. "The opportunities are slim, millions of people want the same role as me and the constant rejection at auditions can be a challenge with faith."
When Shannon is not serving or auditioning she likes traveling, enjoys exercising and loves dancing. Her favorite spot is the Boardwalk or the waterfront to the Hudson River.
---

• Purchase tickets to Dramatic Escape: AGORA in collaboration with Rehabilitation Through The Arts (RTA) presents a screening of Dramatic Escape.

• Attend LSQ Catalyst Class: LSQ Catalyst Class is an 8-week class led by Rev. Michael Keller is designed to equip you for ministry at Redeemer Lincoln Square. Mondays, 7:00 p.m. at W83.

• Volunteer to serve on Sundays: As we work to launch Redeemer Lincoln Square we need you to help services continue to run Sundays run smoothly at W83.
Learn about exciting ways to Serve on Sundays!

• Register for CFW's Gotham Info Session February 7: CFW is hosting a Gotham Info Session Tuesday, February 7. The Gotham Fellowship provides theological, spiritual and relational foundations required for meaningful and sustainable integration of faith and work.

• Deliver meals to the elderly in UWS: Gather a group of friends or your CG to deliver meals to homebound elderly in UWS with Citymeals

• Run with HFNY on March 18: Love to run? Love NYC? Sign up to run and fundraise with Hope for New York on March 18. Choose between a 5K or 10K.

• Participate in Don't Walk By this February: You still have time to participate in Don't Walk By! Reach out to your homeless neighbors at the Uptown outreach on Saturday, February 25. Register online: hfny.org/dwb

• Subscribe to the Redeemer Counseling Newsletter: Redeemer Counseling Services (RCS) is launching a monthly newsletter that will focus on offering key tools for counselors, pastors and other caregivers. Our first newsletter will offer tips for knowing when someone needs counseling, and an interview with a seasoned counselor about caregiver longevity.

• Attend Missions Info Session February 12: Join us for informational sessions following both West Side a.m. services at W83 in room 407.

• Register for Job Search Round Table: Job Search Round Table is held every Thursday from 12:00 pm – 2:00 pm