Redeemer West Side Update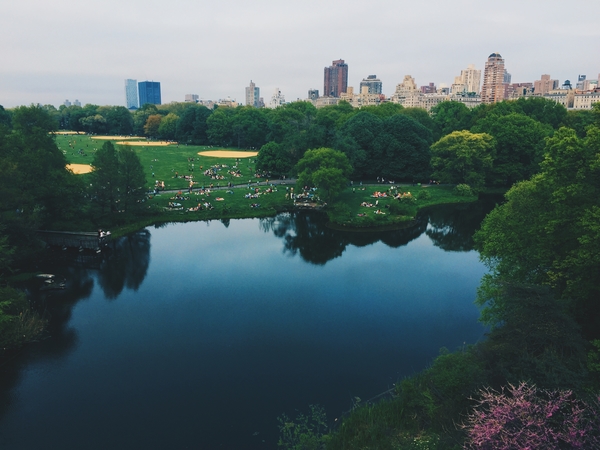 Reading the Psalms can be a jarring experience. One day not long ago, I was feeling discouraged, anxious and just plain grumpy. I opened my Bible to the prescribed Psalm from the Daily Office Lectionary expecting to find comforting words for my state of mind. Instead, I was brought into Psalm 47, which opens with the phrase, "Clap your hands, all peoples! Shout to God with loud songs of joy!" It was like waking up to an alarm clock set to the best of AC/DC when I was expecting Debussy's Clair de lune. And it was a reminder of the power and purpose of the Psalms described by Eugene Peterson this way:
They (the Psalms) abruptly stand us up, our lungs half-full of water, coughing and sputtering our unrehearsed answers to the God who call us into a life of covenant.
In other words, the Psalms don't indulge our emotions but, instead, wrestle them into obedience as we are called to a life of devotion to God, our King. And the jarring experience that day was what I needed to get out of my own emotional navel gazing and be abruptly thrown into the throne room of God, remembering and celebrating that he is powerful, sovereign and good.
Sing praises to God, sing praises; sing praises to our King, sing praises.
For God is the King of all the earth; sing to him a psalm of praise. — Psalm 47:6-7
In Christ,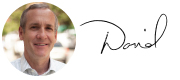 Rev. David Bisgrove
Redeemer West Side Senior Pastor
---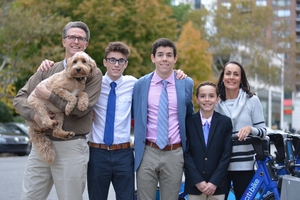 Margaret Kramer
HFNY All Angels' Volunteer
These brothers and sisters are no longer the "homeless people" we simply serve dinner to once a month — they are our neighbors!
When I moved to New York City in 1995, my husband, whom I was dating at the time, and I spent our Saturdays volunteering at a homeless ministry. It was truly one of our favorite things to do together during our dating years.
Marriage and children came and while we wanted to continue serving with a homeless ministry, it was very difficult to find an organization that allowed our children to take part. About four years ago, a friend invited me to serve with her as a volunteer at the Sunday community dinner at All Angels' Church. That evening was so encouraging and I was surprised to find our children could participate.
To be honest, the first year was challenging. Many Sunday nights we were exhausted from a busy weekend and would rather have just hunkered down at home. There was often grumbling. I wasn't sure why God was asking me and my family into this commitment at this time, but I trusted in 2 John 1:6 which says, "And this is love: that we walk in obedience to his commands." Jesus gave up everything for me and my family; we could give one Sunday evening a month to love and serve our neighbors in need.
As I grew in the knowledge of God's love for me and my family, He allowed us to be persistent and consistent in serving others. We began looking forward to serving instead of feeling like it was a burden.
Since 2014, my husband, Dan, and I have had the opportunity to serve monthly alongside our three sons, Adam, Eli and Daniel, along with friends from our Community Group. In the process, God has changed the way we viewed those we were serving. These brothers and sisters are no longer the "homeless people" we simply serve dinner to once a month — they are our neighbors!
After that first year, we had built relationships with the men and women we served, and we knew each other by name. Pat always told a good, clean joke. Harry would make us smile each week with something witty to say to the boys. Fernando liked to talk sports with Adam and Eli. Shea just needed the gentle, patient spirit of Daniel to help serve her dinner.
One day recently, Adam and Eli ran into Pat and stopped to ask him why they hadn't seen him at All Angels' recently. He openly shared with them what had been going on in his life and they prayed with him on the street. On another occasion, Daniel and I ran into Julio on his was to an AA meeting. We were able to buy dinner for him and hear about his day.
Over the past year, God has reminded me through Ephesians 2:6 that I am seated with Christ. The work is done! I have a seat at his table along with those he placed in my life to love. It is no longer a burden to serve on Sundays — it is a part of our family life that has brought us closer together. God has used volunteering at All Angels' to show me his grace. Our family doesn't deserve to be on the serving side of the table but because we are, we have been encouraged to know these neighbors in tangible ways and for all eternity.
---

• Still time to register for Public Faith Conference: Registration ends next Monday at midnight. This Conference is designed to help you become more equipped to have meaningful and fruitful conversations about your faith with your friends and family who don't believe.

• There's still time to sign up for Don't Walk By: HFNY's annual outreach to our neighbors living on the streets happens each Saturday in February! Sign up now for the West Side outreach on Feb 10.

• Attend info session for HFNY's annual Charity Run, Feb 7: Join the #HFNYRunners to fundraise and run for the poor of our city on March 17. Info Session on Feb 7. Join the West Side team led by Ellen Singleton!

• Sign up for Divorce Care Group for women, Feb 8: The Diaconate will have a new divorce care group for women in any stage of divorce beginning Feb 8.

• Children's Ministry needs volunteers for Sensory Seekers, Feb 10: An interactive event for young children and their parents to experience the gospel in a hands-on way. Coffee and breakfast are provided. To serve and for info, contact julia.boyes@redeemer.com.

• Register for Intro to Redeemer West Side, Feb 11: In room 406 at 6:30 p.m. you'll learn about the history and vision of Redeemer, its ministries and opportunities, and get an opportunity to questions you may have. This class is part of the membership process.

• Learn about 2018 Short-Term Missions, Feb 11: Learn more about the 2018 missions trips at a Short-Term Missions Info Session at W83 in room 405 at 1:15 p.m.

• Attend Mourning with Hope recovery group, Feb 21: This counseling group is for those who have experienced the death of a loved one. Phases of grief recovery will be processed through a biblical lens in the context of a compassionate community.

• Join CFW and Marilynne Robinson, Feb 21: Pulitzer-prize winning author Marilynne Robinson will be speaking on Feb 21 at the W83 Ministry Center in an event hosted by CFW and Redeemer.

• Join HFNY for a homelesseness workshop, Mar 1: Making Poverty Personal: A Workshop on Homelessness is a chance to learn more about the experiences of our homeless neighbors. Space is limited.