Redeemer West Side Update
In a recent article written from the city of Athens, the philosopher Simon Critchley argues that past wisdom (in this case from ancient Greece) can provide insight and guidance in an oftentimes confusing present. He writes:
The world … has become a deafening place dominated by an ever-enlarging incoherence of information … Everything that passed as learning seems to have reached a boiling point. We simmer, we feel the heat, and we wonder what can be done.
Not everyone experiences our current situation in terms as stark as this, but much ink has been spilled about the current fracture and frustration in our public lives and our need to find a way forward. Christians understand that the way forward is to follow the ancient wisdom of God's words.
Each week in worship the reader of Scripture punctuates the reading of the text with the phrase, "this is the word of the Lord." It's a way of saying, in a world where you are inundated with words and pulled to and fro by all kinds of arguments, these words are the words you need to hear and live by, the divine words of God. As J.I. Packer put it "God's words are the index of reality; they show us things as they really are, and as they will be for us in the future." So take time this week to not only soak in God's words, but to thank him for loving you enough to share them.
For the waywardness of the simple will kill them, and the complacency of fools will destroy them; but whoever listens to me will live in safety and be at ease, without fear of harm." – Proverbs 1:32-33
In Christ,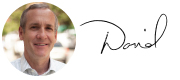 Rev. David Bisgrove
Redeemer West Side Senior Pastor
---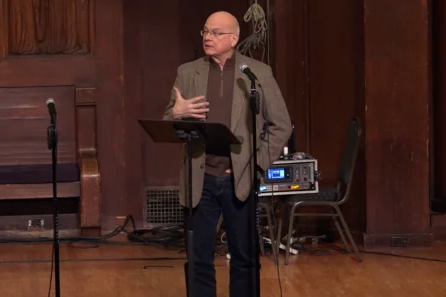 Unable to attend Inspire Night?
Watch Tim's talk below!
Inspire Night - Tim Keller from Redeemer Video on Vimeo.
---

• Help our neighbors with Don't Walk By: Each Saturday this month HFNY's Don't Walk By will take place in a different part of the city. This Saturday will be in Uptown and next Saturday will be in the West Side. Pray for our neighbors and volunteer to help.

• Apply for Gotham Fellowship: Your work place is your mission field. This nine-month intensive equips you theologically, professionally and spiritually to bring renewal to your job. Application deadline is April 30.

• Serve as a mentor with HFNY, Feb 6: The Bowery Mission will lead a 10-week Jobs for Life class for formerly homeless men starting February 6 on Wednesdays from 6 to 8 p.m. Register online.

• Register for next West Side Women event, Feb 7: All women, in any stage of life, are welcome to attend "Singleness, Gospel Life & The City" where we will explore what the scriptures say about singleness and how women in other stages of life can be used to bring renewal in our own lives.

• Attend West Side Dads meeting, Feb 9: Dads with children of any age are invited to join our monthly meeting to discuss what it means to encourage spiritual formation in our families. Childcare is provided. Please register ahead of time.

• Join HFNY affiliate Restore NYC for a discussion, Feb 12: "The Gospel, Sexual Violence, and #MeToo" will explore the tension between the gospel, #MeToo, and the realities of sexual violence. RSVP online.

• Hang out at the next West Side Social: Share the love with your friends, loved ones and neighbors at the Gin Mill on Thursday, February 14 from 7 to 10 p.m. Enjoy, first come first serve, complementary appetizers and a cash bar.

• Sign up for Sexual Integrity for Men, Feb 21: If you, or someone you know, is seeking recovery from pornography and sexual addiction, this 12-week counseling group will address what it looks like to grow in sexual integrity and have freedom in Christ.

• Divorce Care for Women is open for registration, Mar 7: The Diaconate is offering a new divorce care group for women in any stage of divorce for a safe environment, mutual support, and a fresh start.

• Ask your friends what their barriers are to Christianity, Mar 7: Continue that conversation by inviting them to Questioning Christianity, a 7-week series for those who have questions or doubts about the Christian faith.