Redeemer West Side Update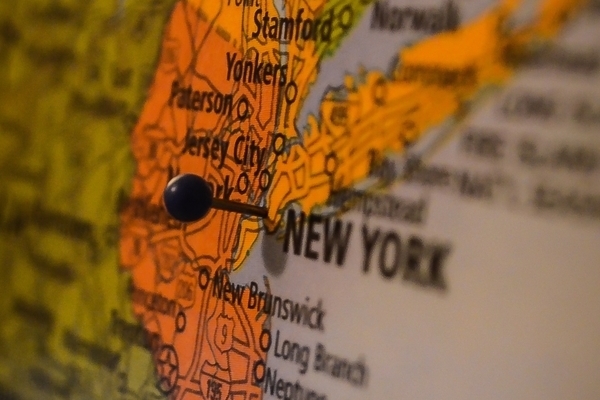 In the spring of 1989, fresh out of Business School, I attended a pre-launch event of a new church on the Upper East Side of Manhattan. The rest, as they say, is history. My life story has been interwoven with the story of Redeemer. So this past Sunday when Tim Keller publically communicated his imminent transition from Senior Pastor to Chairman of City to City, I found myself nostalgic, an appropriate emotion given the significance of the event. But an emotion that is only worthy of a small amount of my, or your, attention.
The temptation to long for the past, or be anxious about the future, is normal during seasons of change and transition. So when those moments come I would encourage you to instead look to the future with renewed resolve, faith and hope. Redeemer's core vision has always been that we are not here to be a great church, but to serve a great City and see it transformed by the power of the gospel. Redeemer, therefore, is not a church for itself, but for our NYC neighbors. Our ability to live out of that vision will be enhanced by each new church (East Side, Downtown, West Side) expressing Redeemer's core values in its specific neighborhood context. For example, we have launched a new initiative called AGORA that is hosting an event this coming Monday highlighting the power of art to bring about positive change in prisons (click here to learn more). This is one way we hope to express Redeemer's vision on the UWS and throughout the City.
So as Tim reminded us on Sunday, this upcoming season is an opportunity for each of us to remember that to be a Christian is to be sent by God into our families, neighborhoods, jobs, friendships and City to live out Christ's call to love and serve one another the way he loved and served us.
Then Jesus came to them and said, "All authority in heaven and on earth has been given to me. Therefore go and make disciples of all nations, baptizing them in the name of the Father and of the Son and of the Holy Spirit, and teaching them to obey everything I have commanded you. And surely I am with you always, to the very end of the age." - Matthew 28:18-20
In Christ,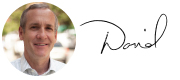 Rev. David Bisgrove
West Side Congregation Lead Pastor
---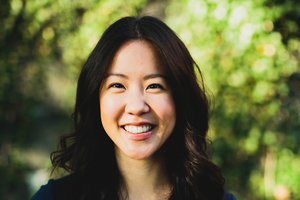 Christine Choe
HFNY Volunteer
Serving with my community group has been a reminder that the primary purpose of community is not for my own fulfillment, but to be outward-facing and make society more whole by pointing to Christ
I'd primarily thought of Christian community as the act of sharing life together. From the day-to-day act of sharing a simple meal to the momentous milestones of celebrating marriage, I felt fortunate to have my community group truly become my family in New York City. As my group continued to meet regularly there was a creeping sense of inward momentum where we continued to focus on one another by praying and talking amongst each other which built roots that were deeper but not necessarily broader.
As Christians we are called to pursue Shalom, the total flourishing of every dimension in this world. While my community group regularly thought about the flourishing of ourselves and our daily lives, we were not focused on the full purpose of Christian community which is to bring about counter-cultural change in our society by pointing to Christ. When my community group was invited to participate in His Toy Store we traded in our typical Friday evening to unpack, sort and wrap presents in preparation for the parents that would be Christmas shopping. The next morning we greeted over 200 neighborhood families to help them shop.
Afterward, we were eager to share our experiences which ranged from learning how to expertly wrap odd-shaped objects to marveling at the inexplicable popularity of Dora the Explorer even after 16 years of her existence. More importantly, we shared stories about the conversations we had with families. How empowered a father felt through the simple act of being able to prepare a gift for his child, how a mother gushed about being treated like a queen as we offered her coffee and guided her through a personal shopping experience.
At this point it would be nice to say this one experience volunteering immediately transformed my community group. Instead, His Toy Store has been one of several experiences that have led to a subtle but real change in our group. Whether volunteering with HFNY, engaging in our local community or stopping to have a conversation with the homeless man on our way to work, these regular rhythms of service have led to a gradual but steady change in the intent of our community. I can see it in how our topics of conversation have expanded to focus more on issues of justice and equity in the world, what we pray for as a group, being quicker to think of those that are marginalized and the personal responsibility we feel to seek justice and empower others through our work and relationships.
Serving with my community group has been a reminder that the primary purpose of community is not for my own fulfillment, but to be outward-facing and make society more whole by pointing to Christ. My community group is still very much my family in New York City and yet, through service, we have glimpsed God's broader intent and design for community. One whose purpose is greater than just serving those on the inside but turning our focus outward and seeking Shalom for our neighbors and the city.
---

• Learn more about Hope For New York: Serve NYC better, together with Hope for New York

• Tutor youth with Streetsquash: Attend volunteer orientation to tutor youth from Harlem schools with StreetSquash

• Teach kids with The Open Door: Lead activities for kids of The Open Door's ESL students

• Attend LSQ launch party March 16: Join us for a fun evening building relationships with others interested in being a part of the LSQ community.

• Join the AGORA Conversation March 6: Rehabilitation Through The Arts works to rehabilitate men who are incarcerated. View a screening of "Dramatic Escape" and sit in on a panel discussion. Afterward there will be a reception catered by Dishes by Doe, of The Doe Fund.

• Learn more about Christianity at WS Cafe: Every Tuesday the WS Cafe is an open space for those who may be curious or skeptical of the Christian faith

• Apply for The Gotham Fellowship: The Gotham Fellowship is a 9-month discipleship intensive that provides theological, spiritual and relational foundations required for meaningful and sustainable integration of faith and work. Applications are now open for the 2017-18 class.