Redeemer West Side Update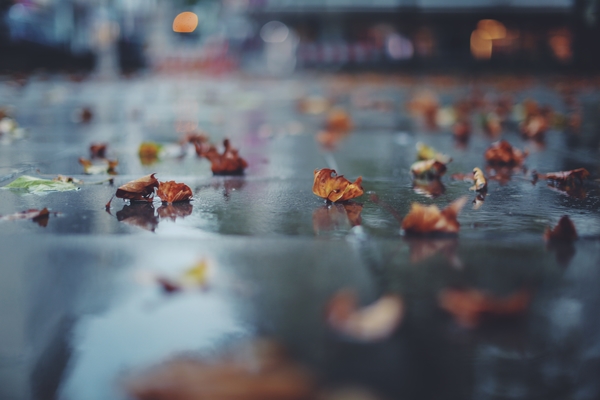 February is the hardest month for me. Despite the fact that the days are getting longer and Spring is "around the corner," the dreary, cold and often wet weather overwhelm the expectation of better days ahead. Following Jesus can often feel that way as well.
I recently read Hebrews 2 which celebrates Christ's victory over death and evil, and the Christian's participation in that victory ("everything under their feet"). But what struck me was the author's honesty in affirming the truth of Christ's victory while, at the same time, being honest about present day reality reflected in the phrase, "Yet at present we do not see everything subject to them" (Hebrew 2:8b).
In other words, the world often feels like February with too many unhappy stories and, if we are honest, our own indifference and struggles that contribute to the our current "climate." Encouragement is found in the phrase immediately following, which begins with the words "but we do see Jesus" (9a). I parked myself on that phrase as a source of hope, comfort and challenge. Do I see him? Is my belief about Jesus too rational to be helpful when the clouds roll in?
Lent is a good season to focus our spiritual eyes on Jesus, remembering both the darkness he experienced on the cross and the bright new day of his resurrection. So, meditate on the scripture below and pray that we would see Jesus more clearly and speak his words of hope and comfort to those around us who have yet to meet him.
In putting everything under them, God left nothing that is not subject to them. Yet at present we do not see everything subject to them. 9 But we do see Jesus, who was made lower than the angels for a little while, now crowned with glory and honor because he suffered death, so that by the grace of God he might taste death for everyone. — Hebrews 2:8-9
In Christ,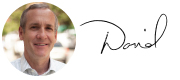 Rev. David Bisgrove
Redeemer West Side Senior Pastor
---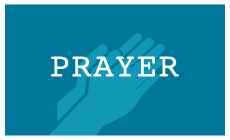 Join us in prayer
I believe the mental health crisis cannot be addressed apart from who we are in Christ. — Judy Cha
Continue to pray for Redeemer Counseling and the healing work that the Lord is doing through its care:
We pray for the healing of Redeemer Counseling's clients — that their emotional wounds would be healed and that they would know the love of Christ.
We thank God for the counselors and pray that they would be continually refreshed in the Spirit as they care for others.
We pray for our church and city — that we could bring restoration and renewal through mental health care, training and equipping.
The Lord is close to the brokenhearted and saves those who are crushed in spirit. — Psalm 34:18
---

• Prepare your hearts for Easter: Lent invites us to make our hearts ready for remembering Jesus' death and resurrection. The Redeemer Lenten Devotional is available online and through the Redeemer app.

• Sign up to volunteer on Sundays: Through fellowship and conversation, the Connections Team helps each visitor find a place of meaningful connection at Redeemer.

• West Side Prayer Night is tonight, Jan 26: Led by the West Side Prayer Team, tonight will include Scripture reading and meditation, small group prayer, worship and hearty refreshments.

• Older Wiser Loving Servants (OWLS) meets Fridays: Those aged 60+ gather to affirm, encourage, and pray for one another, as well as serve the needs of the community as they arise.

• Attend Safe Families info session tonight, Feb 26: Volunteer with HFNY affiliate, Safe Families. Learn how you can come alongside overwhelmed families with limited resources tonight February 26 from 6:30 to 8 p.m.

• Join a Community Group (CG): The goal of each group is to experience Jesus Christ in its midst, enabling participants to be transformed through mutual ministry and to experience life in the family of God.

• Attend StreetSquash orientation, Mar 1: HFNY affiliate, StreetSquash, tutors students in Harlem. Learn more about StreetSquare and how you can participate on Thursday, March 1 from 6:30 to 8:30 p.m.

• Register for CFW Soulful Lunch series, Mar 1: Join the Center for Faith & Work for Soulful Finance with Brad Katsuyama, Co-Founder and CEO of IEX, on March 1. Lunch and a time of Q&A included.

• Join HFNY's West Team for Charity Run, Mar 17: Run and fundraise for our neighbors in need in HFNY's Charity Run on March 17! For the first 20 runners to raise $250, an anonymous donor will give $500 to HFNY!

• Early registration now open for the last Formation Conference: April 13-14 marks the dates for the last of three Formation Conferences - Faith & Work Conference: Formed to Work for the Glory of God. Come learn how the gospel gives us a radical new vision that our work is for God's glory.