Redeemer West Side Update
This article celebrates the power and virtue of handwritten notes. One contributor described it as receiving "gift wrapped" words written carefully and affectionately "for you." This means that the recipient "feels more loved because you took the time to do that for them." In other words, the recipient feels known and loved in a way that an email doesn't communicate.
I was thinking about this when Paul, in his hand written letter to the Christians in Corinth, equated their impact to letters written by the Spirit. He wrote, "You show that you are a letter from Christ … written not with ink but with the Spirit of the living God." It was a reminder that Christians are to personally and carefully communicate Jesus to others. We are to be open books about the most precious thing in our lives – God's love to us in Jesus and the hope we have as a result of his death and resurrection. And we are to do it in a way that is compelling, like a great novel that draws people into the story of God's love and points to the ultimate gift of God's word made flesh.
You yourselves are our letter, written on our hearts, known and read by everyone. You show that you are a letter from Christ, the result of our ministry, written not with ink but with the Spirit of the living God, not on tablets of stone but on tablets of human hearts. – 2 Corinthians 3:2-3
In Christ,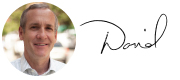 Rev. David Bisgrove
Redeemer West Side Senior Pastor
---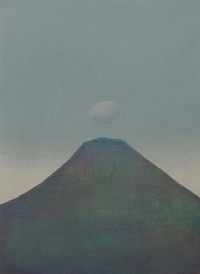 Julie Shelton Snyder
Gallery at W83
Through art making, I am given the means to express spiritual truths I cannot otherwise articulate.
The Gallery at W83 Ministry Center creates a hospitable environment for community conversations and spiritual reflections around art, by collaborating with local artists of diverse backgrounds to present their original work.
As we head into Lent, the gallery will be showcasing a new artist, Julie Shelton Snyder, with as show titled "now we will count to twelve," work inspired by her residency at the foot of Mt. Fuji in Japan.
In the Church calendar, Lent is a season of withdrawal and self-denial in preparation for the feasting and celebration that comes with Easter. It is a time of restraint that leads to fuller engagement. Drawing from her Christian faith and employing mokuhanga, the traditional woodblock printing technique she studied during her residency, Snyder calls for a similar response in her work. Creating abstract images that draw the viewer into contemplation, Snyder invites the viewer to pause in order to return to the world with more active, intentional engagement. "It is not about running away from the important issues of life," Snyder says. "It's about being empowered to give of ourselves."
Celebrate the opening at the Gallery at W83 on March 5 from 6:30 to 8:30 p.m. Or join Shelton and a guide from Contemplative Outreach for a guided meditation in the gallery on the morning of Saturday, March 2 (RSVP here).
---

• Volunteer to help with Questioning Christianity: Questioning Chrisitanity is an opportunity for people curious about the Christian faith to ask questions. We need extra hands from welcoming to finding seats to keeping refreshments going.

• Serve a meal to Kings Towers community members, Mar 1: HFNY affiliate Dream Center NYC host dinner parties to promote an atmosphere for families and communities to grow closer to each other and to God. Register online.

• Submit your application to work with HFNY: Hope for New York is hiring! There are currently open positions for Director of Advancement & Manager of Volunteer Initiatives. Full job descriptions available on their website.

• Sign up for Contemplative Prayer, Mar 2: Join artist Julie Shelton Snyder, who sees prayer as a central part of her practice as an artist, for a contemplative prayer experience amidst her new show of woodblock prints in the Gallery at W83. Free, but wth limited seating!

• Attend gallery opening for Julie Shelton Snyder, Mar 5: Meditation and stillness are the themes of painter Julie Shelton Snyder, who sees her work as an artist as an integral part of her Christian practice. Her show, "now we will count to twelve", inspired by her residency at the foot of Mount Fuji, will open at the Gallery at W83.

• Join us for an Ash Wednesday service, Mar 6: Ash Wednesday services are an opportunity to prepare for the season of Lent. This will be a joint worship service with Renaissance Church NYC.

• Register for Divorce Care for Women, Mar 7: The Diaconate is offering a new divorce care group for women in any stage of divorce for a safe environment, mutual support, and a fresh start. Register online.

• Youth Ministry hosting a musical on identity, Mar 8: In an innovative musical production, "The Rating Game" addresses questions of identity through a blend of spoken word, rap, song, dance and film. Invite teenagers you know and join us for this free event on March 8, 7:30 p.m. at W83 Ministry Center.

• Sign up for one of the upcoming classes this month: West Side Classes are an important resource for spiritual growth at Redeemer. This month we have several classes covering topics such as parenting, relationships, reading the Bible and marriage.

• Run in the HFNY Charity Run in Queens, Apr 13: Are you a runner who loves NYC? Join the HFNY Team to raise funds to support the work of 50+ affiliates serving New Yorkers in need.