Redeemer West Side Update
One of the many benefits of reading scripture on a daily basis is the opportunity for God's Spirit to take what otherwise might seem like simple events and speak to the deep needs of your life. Recently I was reading through Genesis 25 about Rebekka's pregnancy with the twins Jacob and Esau. We are told that before they were born they "jostled" in her womb, foretelling what would be the nature of their relationship. But what struck me was Rebekka's response to this experience. As a pregnant woman who until recently hadn't been able to conceive all she knew was that she was experiencing pain and discomfort and so she did what we all do in moments of uncertainty and fear, she asked "Why is this happening to me?" That is a question every one of us faces on a regular basis. We are finite beings with very little control over the circumstances of our lives and therefore are haunted by the "whys" of our lives. It is in Rebekka's response that we find comfort. "So she went to inquire of the Lord." (Genesis 25:20) Where do you go with your "why" questions?
As you start another week I know that those questions will surface. May we learn from Rebekka and take them to God in prayer, who sent his Son and Spirit into the world to comfort, guide and assure us that He will incline his ear to your prayers.


Incline your ear, O LORD, and answer me, for I am poor and needy … For you are great and do wondrous things; you alone are God. – Psalm 86:1, 10
In Christ,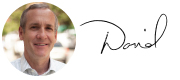 Rev. David Bisgrove
Redeemer West Side Senior Pastor
---
What is Lent?
The Lenten season begins on Ash Wednesday and lasts until the Saturday before Easter. The last week of Lent is called Holy Week, which includes both Maundy Thursday (commemorating the institution of the Lord's Supper; John 13) and Good Friday (commemorating the crucifixion of Jesus; Mark 15:21-41)). Reflective of Jesus' fasting for 40 days in the wilderness (Matthew 4:1-11), the Lenten season lasts 40 days, not counting Sundays.
Why do we observe it?
The church has historically set aside seasons that emphasize key themes of the gospel story, Advent and Lent being the two our church has historically observed. Although not biblically mandated, these seasons allow us as a church to reflect upon the distinctions and differences between being citizens of the City of God and the City of Man. We are all shaped and formed by the world around us. Each Sunday in corporate worship, the liturgy with its elements of praise, confession and reflecting on God's word reorients our lives to the story of the gospel, counteracting the liturgies of the surrounding culture. Seasons like Lent allow for more extended times of reflection and reorientation. Lent is one of those seasons, a 40 day journey that begins with Ash Wednesday in preparation for the destination of Easter Sunday, the joyful celebration of the new life available through Christ's resurrection. So a journey that starts with the recognition of our mortality on Ash Wednesday (Genesis 3:19) ends with the affirmation that death has lost its sting (I Corinthians 15:55).
Are Christians required to observe Lent?
Presbyterians have long emphasized that our consciences are bound to Scripture alone, and there is no biblical mandate to celebrate Lent, Advent or any of the other seasons found in the church calendar. But as stated above I find them opportunities for us to collectively prepare for the birth of Jesus (Advent) and the death and resurrection of Jesus (Lent).
Of course there are always dangers in the practice of any aspect of the Christian tradition to lose sight of the centrality of the gospel. As Paul wrote in Ephesians we are saved through faith "and this is not our own doing but is the gift of God, not a result of works, so that no one may boast." We are not saved by attending church, fasting during Lent, taking the Lord's Supper or having the sign of the cross imposed on our foreheads on Ash Wednesday. In the words of Jesus, we must be born again and there is nothing we can do to make this happen.
But it is also true that we are embodied creatures. The attitude of my heart is more important when I pray than the posture of my body, and yet I have found that kneeling, closing my eyes and bowing my head can enhance my experience of prayer. It shouldn't surprise us that there is a connection between the physical and spiritual; it reflects how God created us. The receiving of ashes on Ash Wednesday is a physical, tactile reminder that dust we are, and to dust we would return (Gen 3:19) — had it not been for the gracious work of Christ. This is why, at the center of Christian worship, God gave us the sacraments of baptism and the Lord's Supper — simple physical rites involving water, bread, and the cup, but rites that communicate to us the most profound of spiritual realities. So although not required the observance of Lent can deepen our appreciation of Christ's death and resurrection.
What are some practical ways I can observe Lent?
Traditionally Lenten practices have included:
1. Self-examination
Use this time to ask yourself (and close Christian friends) about your spiritual life, rooted in the good news that you are more sinful than you can admit and more accepted and forgiven than you can imagine. Otherwise self-examination can become despair over your life or harsh legalism towards others. Here are five questions from the late Jack Miller that are helpful:
Is God working in my life?
Have I been repenting of my sin lately?
Am I building my life on Christ's free justification or am I insecure and guilt-ridden?
Have I done anything simply because I love Jesus?
Have I stopped anything simply because I love Jesus?
2. Self-denial
Many "fast" (give-up) certain parts of their regular life (different foods, social media, etc). Again this practice must be rooted in the understanding that God is far less concerned with what we do than why we do it (c.f. 1 Samuel 16:7) and rebukes fasts done under false pretences (Isaiah 58:3-5, Zechariah 7:5). Jesus reinforces this point in Luke 18:11-12. The true fast is the one that is motivated by a desire to see God's glory made manifest and to remember that we don't live by bread alone and that Jesus is the true bread of life who strengthens and sustains us.
3. Acts of compassion
As we remember that we are dust and reliant on God's mercy Lent is an appropriate time to ask God to fill you with compassion for the poor and oppressed and to put that compassion to work in concrete ways. For example, some Christians fast by giving up meals during the week and give the money they saved to ministries that serve the poor. There are also opportunities through HFNY to sign up and serve.
4. Means of grace
Lent is a time to renew our focus on the means of grace - means used by God to help us grow in our faith and Christ-likeness. Historically these are Scripture, prayer and the sacraments. Regular times of bible reading and prayer, both alone and in community, is critical to deepening our trust and love of God. And in our growing individualistic culture gathering regularly for corporate worship is a way of remembering that God has saved us not just as individuals but as a new community, a family in which we all play a part through the use of our collective gifts. (I Corinthians 12)


I am grateful to Reverend Craig Higgins of Trinity Presbyterian Church for the iteration of these practices.
---

• Join us for an Ash Wednesday service, Feb 26: The Redeemer Family of Churches is coming together for a special worship service for Ash Wednesday. Childcare is not provided, contact [email protected] for vouchers.

• Register for CFW's 12-Week Vocational Intensive, Feb 29: Over 12 weeks learn to live out of a gospel identity in your workplace.

• Facilitate Breastfeeding, L&D Class: Avail has an immediate need for a registered nurse to teach Labor & Delivery and Breastfeeding classes to expectant mothers twice a month from 6 to 8 p.m. Training is provided.

• New to the church? Join us for lunch, Mar 1: If you're new to Redeemer and have yet to join us for a meal, join us! We'll meet in the lobby after the 11:30 a.m. service and walk to a nearby restaurant to get to know each other.

• Sign up for a Questioning Christianity Community Group, Mar 5: This discussion group is specifically for people who are curious about Christianity and would like to explore the claims with people who have similar questions.

• Still time to register for the Women's Retreat, Mar 6 & 7: Guest speaker Paige Benton Brown will take us through 1 Samuel. In small group discussion we'll get a chance to reflect on what the Scriptures have to teach us.

• Get your steps in at the next Walking Tour, Mar 7: Take a stroll along Central Park South and discover the monuments, landmarks, and hidden secrets of one of Manhattan's most scenic thoroughfares.

• Attend an info session for Do For One, Mar 16: Connect with a marginalized community and learn how you can participate in helping adults with disabilities flourish.

• RSVP for Gotham Fellowship info session, Mar 16: Hear from a panel of Gotham Alumni and meet others who are interested in applying.

• Sign up for HFNY's Homelessness Summit, Mar 28: Attend a one-day event that will help you understand issues on homelessness in our city! This is a great follow-up to Don't Walk By to help you be more educated, equipped, and engaged.