Redeemer West Side Update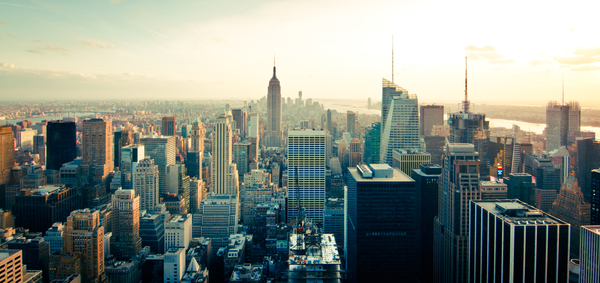 Dietrich Bonhoeffer, in his beautiful book "Life Together," wrote the following:
In a Christian community everything depends upon whether each individual is an indispensable link in a chain. Only when even the smallest link is securely interlocked is the chain unbreakable.
One of the many joys of my role is walking into W83 early on a Sunday morning, hours before the first note of the prelude is played, and seeing the scores of hard working men and women who make up the indispensable links in the chain that is the West Side Congregation. That chain extends beyond Sundays to our CG leaders and hosts, KCG volunteers, HFNY and CFW volunteers, deacons and deaconesses and the hundreds of congregants who love and serve their neighbors through acts of kindness and sacrificial love.
As we prepare to launch Redeemer Lincoln Square we will extend the "chain" and create more opportunities for service to others in Jesus' name (Galatians 5:13). To that end please consider how you might serve as a volunteer by clicking this link. Scores of leaders and key volunteers will be sent to Lincoln Square, opening up opportunities for you to participate in the mission God has given us to love and serve one another in a way that reflects Christ's love for us.
For even the Son of Man came not to be served but to serve, and to give his life as a ransom for many. - Mark 10:45
In Christ,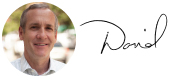 Rev. David Bisgrove
West Side Congregation Lead Pastor
---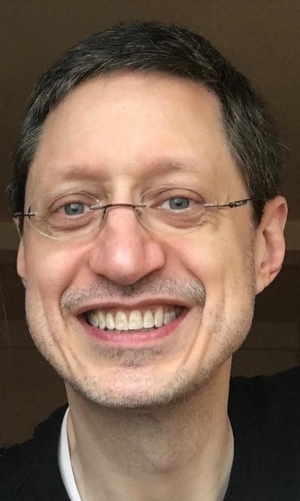 Jerry Dienes
Info Table Coordinator
I get to connect new people to people I already know and help their friend cycle grow.
Jerry Dienes originally hails from Toledo, OH. He became a Christian during his second year of school at Columbus College of Art & Design in Columbus, OH. He has spent the last 32 years in New York, living in Hell's Kitchen, Midtown West and, for the last 14 years, the Upper West Side.
Jerry works full time as a self-employed artist working on fine art paintings. He loves classical art and is grateful for the support of other artist friends like those he's met at the Grand Central Atelier in Long Island City. "New York is a very visually stimulating place for an artist," he says. The New York Public Library and the Metropolitan Museum of Art are places he enjoys spending time. He also enjoys the Redeemer W83 Ministry Center. "I love our building! It's so nice to have a place not only for us, but for our neighbors."
Jerry has been attending Redeemer regularly since 1993. He has appreciated Redeemers seeker-friendly approach that centers on the gospel. "All statements that are made are done so in a way that can be understood by anyone." He is grateful for the good Christian friendships that he has developed over the years, the most significant of which would be his wife whom he met here at Redeemer. "Community is key for Christians and if one doesn't have Christian community, one will be influenced by other communities," he says. "We need accountability to see each other as we really are."
Jerry serves as the Info Table Coordinator at the 11:30 services and it has helped him learn to ask questions and to become a better listener. At the info table, Jerry gets to meet all sorts of people. "It's exciting to meet new-to-New York people, new-to-Redeemer people, and new-to-faith people," he says. Remembering what it's like to be an outsider, both socially and spiritually, has given he and his wife hearts for people who may also feel like outsiders. "I get to connect new people to people I already know and help their friend cycle grow."
---

• Serve on Sundays: As we work to launch Redeemer Lincoln Square we need you to help services continue to run Sundays run smoothly at W83!

• Attend Faith & Work Prayer Night March 23: How can we pray in such a way that directly impacts our work environments? Join CFW Thursday for a Faith & Work Prayer Night to explore how prayer can be a powerful tool to influence our workplaces.

• Learn more about ways to serve with HFNY: This Sunday is Hope for New York Sunday. We'll be highlighting ways you can serve in community with Hope for New York, caring for people in need like the homeless, at-risk youth and new immigrants. More at hfny.org/community.

• Attend Homelessness Workshop March 2: Attend Hope for New York Homelessness Workshop to learn more about the epidemic that is homelessness in New York City and learn about how you can help serve this population.

• Sign up to run with HFNY: Run and fundraise for the poor of NYC through the Hope for New York Charity Run on March 18!

• Pray with HFNY for homeless brothers and sisters: More than 60,000 New Yorkers sleep in the shelter system each night. Join HFNY in praying for these neighbors to our God who intimately identifies with our homeless brothers and sisters.

• View "Dramatic Escape" March 6: Join AGORA and Rehabilitation Through The Arts at W83 on March 6 at 7:00 p.m. for a screening of "Dramatic Escape," a documentary about the transformative power of the arts in inmates at Sing Sing Correctional Facility as the put on a stage production of "A Few Good Men." Tickets are available for purchase and a portion of the proceeds will go directly toward RTA's prison program.