Redeemer West Side Update
"When a man leaves on a journey, he must know where he is going. Thus with Lent." I returned to these words of Alexander Schmemann last week as the church began the 40-day pilgrimage to the cross and empty tomb. The words were timely as the first day of the journey was shattered by another horrific scene of evil and death in a High School in Florida. Forgetting the nature of the journey (suffering) and destination (new life), we can at times fall into, in the words of Schmemann, what seems like a "meaningless journey toward a meaningless end … and then in the midst of 'enjoying life' death comes to us: horrible, inescapable, senseless."
For Christians, the first step into the "bright sadness" of Lent on Ash Wednesday leads, ultimately, to Easter. Along the way, as we journey with Jesus, we experience deep sorrow, witness injustice and are confronted with the horrors of death. Knowing Jesus has traveled this road, suffered an unjust death, rose from the tomb and is coming back to wipe away every tear gives me comfort and hope — two things of which we are too often in short supply and were, once again, in need of last week.
Therefore, since we have a great high priest who has ascended into heaven, Jesus the Son of God, let us hold firmly to the faith we profess. For we do not have a high priest who is unable to empathize with our weaknesses, but we have one who has been tempted in every way, just as we are—yet he did not sin. Let us then approach God's throne of grace with confidence, so that we may receive mercy and find grace to help us in our time of need. — Hebrews 4:14-16
In Christ,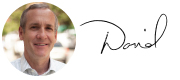 Rev. David Bisgrove
Redeemer West Side Senior Pastor
---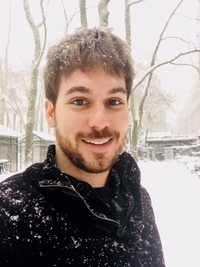 Brooks Goldschmidt
Usher Team
Although my involvement with Redeemer has been short, it has brought me much joy in serving God and our church
Brooks Goldschmidt was born in New Orleans, LA and raised in Coral Springs, FL. In 2012, he made the move to New York City and settled in the Upper East Side. As a Licensed Real Estate Broker, Brooks has the opportunity to meet new people every day of the week. Although the real estate market can be fairly challenging, he decided to start his own company, Old Oak Real Estate, in December 2017 in Bryant Park.
Certain circumstances in his life caused him to take a closer look at the relationships around him. As a result, he began attending church. He started attending the Redeemer East Side church and in December 2017 he began attending Redeemer West Side. He now serves as an Usher on Sundays. "Although my involvement with Redeemer has been short, it has brought me much joy in serving God and our church," he says. "As an usher, I have had the pleasure of meeting many people and I look forward to meeting more people and building relationships."
In his spare time, Brooks enjoys exploring Manhattan, hiking, photography, traveling, freediving and helping others. Central Park and Riverside Park are a couple of his favorite places in the city.
---

• Gotham Fellowship applications are now open: Gotham is a nine-month discipleship intensive which provides the theological, spiritual, and relational foundations required for meaningful and sustainable integration of faith and work. Apply now for the 2018-19 class.

• Attend Older Wiser Loving Servants (OWLS): Those aged 60+ gather on Fridays at 10:45 a.m. at W83 to affirm, encourage and pray for one another, as well as serve the needs of the community as they arise. The Diaconate is hoping to grow this fellowship family!

• Pray tonight with your CG: We believe it's vital to pray together as a community. Tonight, through prayer and worship, we'll explore how the gospel creates deep, transparent communities and covenental relationships that are marked by boldness and humility.

• Redeemer Counseling will be featured on Sunday, Feb 25: Join us this Sunday to learn about how we are addressing the mental health crisis in our church and city one person at a time through Redeemer Counseling Services.

• Join us for Game Night this Sunday evening, Feb 25: Pick from our bin-o-games or bring your own! Team up with your fellow Redeemerites for fellowship and a little friendly competition. A $2 registration will help cover snacks and prizes.

• Attend Safe Families Info Session with HFNY, Feb 26: On Monday, February 26 from 6:30 to 8 p.m., learn how you can come alongside overwhelmed families with limited resources.

• Join HFNY for a homelessness workshop, Mar 1: On March 1 at W83, Making Poverty Personal: A Workshop on Homelessness will provide the opportunity to learn more about the experiences of our homeless neighbors. Space is limited.

• Offer help at the Relief Bus with HFNY, Mar 3: Offer soup, prayer, and resources at the Relief Bus in the Bronx on Saturday, March 3 from 10 a.m. to 2 p.m.

• Bring a friend to the Open Forum, Mar 11: A concert of songs celebrating the city we love, "I Happen to Like New York: an Open Forum" will discuss how we can play a part in making this city even better. Invite a friend to this special program in place of the 5 p.m. service.

• Early registration is now open for the last Formation Conference: April 13-14 marks the dates for the last of three Formation Conferences - Faith & Work Conference: Formed to Work for the Glory of God. Come learn how the gospel gives us a radical new vision that our work is for God's glory.