Redeemer West Side Update
I've been reading through the Book of Exodus and this week I was struck by the challenge Moses faced. God reminds Moses of his promise to Abraham, to "give them the land of Canaan" (6:4) and that he has heard the groaning of "the people of Israel" in Egypt. He then instructs Moses to go to the people and tell them that God will rescue them from slavery. Moses does as instructed and we are told "they did not listen to Moses, because of their broken spirit and harsh slavery." It is this verse that has stayed with me this week. Often times the circumstances of our lives prevent us from hearing what God has to say. The Israelites "knew" that God was powerful and righteous and, therefore, would do what he promised. But their circumstances (slavery) and circumspection (broken spirits, discouragement) had left them unable to hear.
This coming Sunday we will begin a new sermon series entitled Learning to Listen. It will be based on the letters to the seven churches in Revelation 2-3, all of which end with the admonition "Whoever has ears, let them hear what the Spirit says to the churches." This is important any time of the year, but is particularly poignant during Lent, a time for the church to collectively take stock of our lives and hearts as we reflect on Jesus' sacrifice for us in preparation for Easter when we celebrate that he is the Lord.


I will take you as my own people, and I will be your God. Then you will know that I am the Lord your God, who brought you out from under the yoke of the Egyptians. And I will bring you to the land I swore with uplifted hand to give to Abraham, to Isaac and to Jacob. I will give it to you as a possession. I am the Lord.'" — Exodus 6:7-8
In Christ,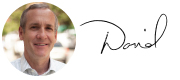 Rev. David Bisgrove
Redeemer West Side Senior Pastor
---
Questioning Christianity Session 2
This Thursday, February 20 at 7 p.m.
Registration is required to attend.
Check out what Tim Keller will be covering this month at QC!
Registration closes for this session at noon tomorrow (Tuesday, February 18). Register at redeemer.com/qc2020
*Please be respectful of who this event is intended for. If you consider yourself a Christian but do not have a friend to bring please either listen in on the livestream option or volunteer to help with the event.*
---

• Apply for Neighborhood Advocacy Cohort, Feb 21: Learn the biblical principles around mercy and justice and how to apply them in this 12-week cohort. It's a great way to continue our practice of loving our West Side neighbors.

• Join CFW's 12-Week Vocational Intensive, Feb 22: This is a community-based exploration of what it means to live out of a gospel identity in your workplace. Starts February 29. Register by February 22.

• Attend Ash Wednesday service, Feb 26: Join the Redeemer Family of Churches for a special Ash Wednesday worship service. Childcare not provided. For vouchers, contact [email protected]

• Sign up for our newest class, Essentials of Financial Wholeness, Feb 27: This free, hands-on workshop with CPA Julie Ford is an opportunity to work through personal finance essentials and develop your own financial plan.

• Reflect on your heart posture at the Women's Retreat, Mar 6 & 7: All women are invited to join us for a weekend of reflection and community building with guest speaker Paige Benton Brown. Registration cost increases on Feb 21.

• Burn some rubber at the next Walking Tour, Mar 7: If you're unable to go to the Women's Retreat but are still looking for an activity that weekend, join us for a 90-minute walking tour - take a stroll along Central Park South discovering monuments, landmarks, and hidden secrets!

• Register for Practices for Christian Formation, Mar 8: This class puts spiritual formation into context, giving us a foundation to live as a follower of Jesus, and provides practices for everyday life. This class is also part of the membership process.

• Help adults with disabilities flourish, Mar 16: Anyone who is interested in the lives of marginalized people are welcome to attend this Do For One Info Session.

• Serve others by signing up for a Sunday Service Team: It takes over 100 volunteers each Sunday to run a service. Sign up today to serve during one service each month on an Usher, Communion, Connections, Book or Info Table team.

• Attend HFNY's Homelessness Summit, Mar 28: Attend a one-day event that will help you understand issues on homelessness in our city! This is a great follow-up to Don't Walk By to help you be more educated, equipped, and engaged.