Redeemer West Side Update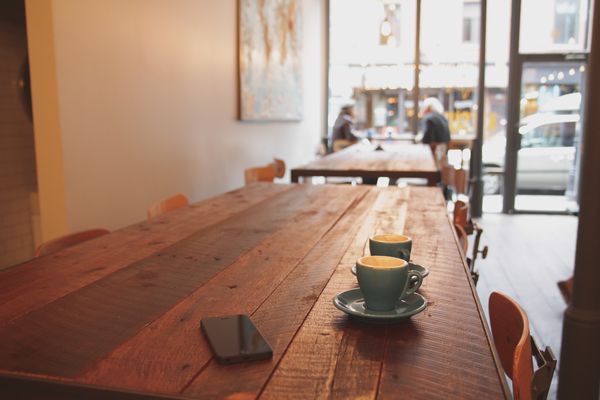 News and its consumption have changed dramatically over the last 20 years. Between the non-stop twitter feeds and an hourly diet of breaking news from cable television, there is no shortage of opportunities to consume "news," which Webster defines as "the reporting of previously unknown information." Of course, it's part of our nature to be curious and to want to know the previously unknown. But, speaking from personal experience, that curiosity can quickly become obsession as I often find myself flipping through the headlines on my phone in the mornings before the coffee is in the mug.
The irony of all of this is that Christians are people who base their lives on news that is neither unknown or new. It is the good news (gospel) of Jesus' life, death and resurrection. It was first reported over 2000 years ago and garnered very little attention at the time. Yet on those mornings when I prioritize the consumption of the good news of Jesus, I find myself much better centered and prepared for the unknown that lies before me that day. With polarizing terms like "alternative facts" and "fake news" blowing up our twitter feeds, there is great comfort and hope found in the headline repeated each time we come to the Lord's Table:
Christ has died,
Christ is risen,
Christ will come again.
Because of the Lord's great love we are not consumed, for his compassions never fail. They are new every morning; great is your faithfulness. - Lamentations 3:22-23

In Christ,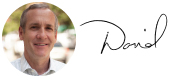 Rev. David Bisgrove
West Side Congregation Lead Pastor
---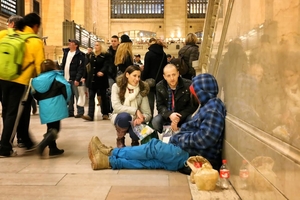 Tips for engaging your homeless neighbors
They are not first and foremost homeless. They are people who grow up like us, with dreams and hopes. They can recover those.
It can be intimidating, walking up to someone you don't know in a city of 8.5 million people. Especially someone whose current situation—homelessness—feels so far removed from anything you may have known or experienced. It can feel overwhelming. What do I even say? Should I just give him money and walk away? Do I offer for her to come to my apartment to clean up? Maybe I should just keep walking…
There are some 3,500+ people living on the streets of New York City at any given time. That's not to mention the 60,000 people sleeping in city shelters each night. These people are our neighbors. And we, if we call this place home, are sent out to bring healing and restoration in the name of our God who cares deeply about the flourishing of our poor and homeless brothers and sisters (see Isaiah 58:7).
To that end, we asked three people who spend their lives engaging with our homeless neighbors for practical tips on how they do what they do. Click here to read the great advice they had for us.
---

• Join Don't Walk By February 25: Join volunteers to serve our homeless neighbors through Don't Walk By, HFNY's outreach to men and women living on the street. The last outreach is this Saturday, February 25.

• Provide childcare February 15: Provide Childcare during A House on Beekman's parent health workshop
• Deliver meals as a group: Deliver Meals as a group with Citymeals to homebound elderly in UWS

• Run with HFNY March 18: Run and fundraise for the poor of NYC through the Hope for New York Charity Run on March 18!

• Learn three ways to help your refugee neighbors

• Join the AGORA conversation March 6: You are invited to joing AGORA and Rehabilitation Through The Arts (RTA) at W83 Ministry Center at 7 p.m. for a screening of "Dramatic Escape." A documentary about a group of men at Sing Sing Correctional Facility experiencing the power of the arts as they reveal their personal stories, everyday struggles and contemplate whether redemption is possible.

• Apply for CFW's Spring Aritist-in-Residence Program: CFW is seeking artists of all disciplines for it's Spring Artists-in-Residence Program. Interested artists can email [email protected] to receive an application that asks for a written proposal of a new work based on a given theme.