Redeemer West Side Update
Yesterday, we reflected on God's command to practice hospitality (Romans 12:13), a word and practice that means a love of strangers. Hospitality is a practical expression of God's exhortation that we be "devoted to one another in love" (Romans 12:10). In other words, Christians are to treat everyone with the same dignity, respect and compassion we would treat our own family. This command is especially important in a place like NYC where, in the words of one NY Times article:
"It has been taken as gospel that New York is a lonely town, a city of self-involved, solitary souls, a place where career overshadows community, where next door neighbors are complete strangers and where good will takes a back seat to instant gratification and self-preservation."
The gospel of Jesus - where he willingly substituted himself for us on the cross, opening up a place at his family table - is a powerful antidote to the "gospel" of isolated, overworked strangers. And that antidote starts with each of us opening up our lives, homes and meals to those both inside and outside the church. I've listed some resources below that might be helpful. But the most effective strategy you can implement this week is to identify one person you know who is in need of connection and invite them to coffee.


Be joyful in hope, patient in affliction, faithful in prayer. Share with the Lord's people who are in need. Practice hospitality. — Romans 12:12-13

Resources
The Gospel Comes with a House Key: Practicing Radically Ordinary Hospitality in Our Post-Christian World by Rosario Butterfield
Making Room: Recovering Hospitality as a Christian Tradition by Christine Pohl


In Christ,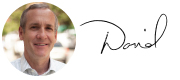 Rev. David Bisgrove
Redeemer West Side Senior Pastor
---
---

• Love our neighbors through Don't Walk By: Tomorrow is the last day to sign up for Don't Walk By this Saturday. If you can't make it this weekend you can also serve our homeless neighbors living Uptown. This is a great way to practically love and serve our neighbors living on the streets.

• Talk about friendship at the next Ruth class, Feb 12: Friendship is increasingly devalued in our society today. Come explore what Ruth has to say about the importance and life-giving power of friendship.

• Heat up your marriage at Marriage Renewal, Feb 13: Just in time for Valentines Day! Couples married 2+ years are invited to join us as Dr. Brent Bounds gives us simple and practical ways to create connection and turn up the heat in our marriages.

• Make new friends at the next West Side Social, Feb 13: We are not supposed to do this life alone. So join us this Thursday at e's Bar to hang out and make new friends over appetizers and drinks!

• Take loving your neighbors a step deeper, Feb 14: Applications for HFNY's Neighborhood Advocacy Cohort are due on Friday. This is an opportunity to be equipped both theologically and practically in mercy and justice.

• Teach math to adults for exam prep through The Open Door: Volunteers will co-teach weekly prep classes for TASC/GED level math to students from immigrant community, mainly Spanish speaking, who are preparing for the exams.

• Register for Sexual Integrity for Men, Feb 20: Redeemer Counseling Services is offering this Renewal Group designed for men seeking recovery from pornography and sexual addiction, and it will highlight ways that recovery can be more deeply Christ-centered and gospel-driven.

• Invite your friends to Questioning Christianity, Feb 20: The next session of Questioning Christianity is next week! If you have friends who question why we should trust the Bible, this is one they don't want to miss. *If you identify as a Christian and don't have a friend to bring please either follow along via livestream or volunteer.*

• Prepare for Lent at an Ash Wednesday worship service, Feb 26: The Redeemer Family of Churches will come together for a special Ash Wednesday worship service. There will be no childcare; if you'd like a childcare voucher contact [email protected]

• Sign up for Facing Grief & Loss, Mar 4: Grief after deep loss is normal, but can cause many emotions making it hard to move on. This six-week counseling group through Redeemer Counseling Services will help you process loss, understand how you grieve, and connect you to hope.