Redeemer West Side Update
This year during Advent we are reflecting on the words of the prophets whose words were the last ones recorded before 400 years of silence (Haggai, Zechariah, and Malachi). Yesterday we reflected on the hope celebrated during Advent which one writer summarizes as a state of heart and mind "that asserts the goodness of life in the face of its limits, one that can't be defeated by adversity."
The prophets lived in a time in history when exiles returned to a city reduced to rubble. Yet those people were propelled by the belief that God would one day bring about a city without walls (Zechariah 2:4). This is a hope rooted in the desire for what is humanly impossible and the gracious promise and power of God who will make all things new. As Fleming Rutledge writes:
The hope that we meet coming toward us in Advent is the hope that lies beyond any possible good news that could arise out of the human situation. It must come to us out of the future of God or not at all.
In a world that is so often reduced to the rubble of cynicism, tribalism and indifference, the church celebrates the hope of a light that has broken into darkness and awaits the consummation the promise of a future without walls.


While the angel who was speaking to me was leaving, another angel came to meet him and said to him: "Run, tell that young man, 'Jerusalem will be a city without walls because of the great number of people and animals in it. And I myself will be a wall of fire around it,' declares the LORD, 'and I will be its glory within.' — Zechariah 2:3-5
In Christ,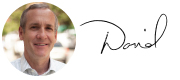 Rev. David Bisgrove
Redeemer West Side Senior Pastor
---
To see more details about each service, such as childcare, visit westside.redeemer.com/advent
---

• Take 5 minutes to fill out CFW's survey: CFW wants to hear from you! Fill out our brief survey to let us know what programming and partnerships would help you better live out the calling in your work.

• Here we come a-caroling, Dec 15: Come Christmas caroling through our West Side neighborhood this Sunday at 3:30 p.m. It's a great activity for families and individuals to spread Christmas cheer and have some fun. We'll provide the booklets, you provide the singing!

• Celebrate the season after worship service, Dec 15: After the 5 p.m. worship service on the 5th floor, you and your family and friends are invited to enjoy some delicious hot cocoa, scrumptious Christmas cookies and sing along to some classic Christmas carols.

• Serve breakfast to homeless guests with All Angels', Dec 19: Volunteers will serve coffee and tea, prep and serve a hot lunch, and play games (ping pong, chess, checkers, dominoes etc) with the guests.

• Help adults with disabilities at The Rita Berger House: Volunteers build relationships with the residents who are living with mental disabilities through events, outings, crafts and baking projects.

• Love our neighbors this holiday: Bring hope and renewal to our city! Connect with different communities by finding an opportunity to serve in our neighborhood.

• Register for the introductory Faith & Work Class, Jan 8: This seven-week class is designed to give you a biblical overview of faith and work with the hope that you grow in developing a clearer sense of God's calling for you.

• Questioning Christianity is coming, Jan 16: This series of talks is a special space created for our friends and neighbors who have questions and doubts about the Christian faith. Please note who registration is required for.