Redeemer West Side Update
Advent is a season set aside time to reflect on the meaning of Jesus' first coming and the implications of awaiting his second coming. It situates the church in the time between, what the Apostle Paul calls, "this present evil age" (Galatians 1:4) and the age that is to come (Revelation 21:1). Reflecting on the implications of living in light of these two advents of Jesus, JI Packer wrote:
The "Christmas spirit" ... should mean the reproducing in human lives of the temper of him who for our sakes became poor … [It] does not shine out in the … snob who leaves the sub-middle-class sections of the community to get on by themselves. The Christmas spirit is [rather] that of those who, like their Master, live their whole lives on the principle of making themselves poor – spending and being spent – to do good to others – and not just their own friends.
To that end, I am reminding those of you who benefit from the ministry of Redeemer West Side to consider your part in supporting the work of our church with a generous year-end gift. For some that might be $100, but for others it might be something far greater. But we need everyone to give in order to reach our year end goal of $2.4M. Like most churches, we rely on generous December giving to cover a large portion of our budget (on average this is around 31%). Your gifts support equipping children and youth, outreach events like Open Forums and Agora conversations, deepening relationships in Mom's groups, West Side Men, West Side Women, and Dad's group, serving our neighbors through partnerships with HFNY, and so much more!
So please click here so that we can continue to reproduce in the lives of our congregants and community the "temper of him who for our sakes became poor."

For you know the grace of our Lord Jesus Christ, that though he was rich, yet for your sake he became poor, so that you through his poverty might become rich. – 2 Corinthians 8:9
In Christ,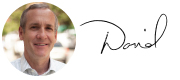 Rev. David Bisgrove
Redeemer West Side Senior Pastor
---
---

• "Thank You" from the Diaconate: Thank you to all who nominated Diaconate candidates and gave to the Diaconate's Mercy Fund last month. We are humbled to have received $325K between all four churches, and we seek another $175K to cover 2018/19 needs.

• Advent schedule is now available: As we enter into this Advent season, the schedule for our Sunday and Christmas services is now available for you to view. Who might you invite to a worship service?

• Learn about tutoring East Harlem youth with HFNY, Dec 6: StreetSquash is an out-of-school enrichment program. Sign up to attend a Volunteer Orientation to learn more about how you can become involved. Register online.

• Bring a friend to Considering Christianity, Dec 6: This is time for those with questions about Christianity to engage with and process the Christian faith. Since we are meeting at Gebhards Beer Culture, please register ahead of time.

• Provide Harlem families with household goods and food, Dec 7: Friday Block Party is the Dream Center NYC's program designed to serve individuals. Distribute donated goods to attendees, and sit and speak or pray with members of the community. Register online.

• Give to Redeemer West Side this December: Giving supports our mission as a gospel-centered community which participates in the Spirit's transformation of the city. Contribute toward the $2.4M need before Dec 31.

• Serve at HFNY's His Toy Store with HFNY, Dec 8: Helping hands are needed to aid families on either the Upper West Side from 9 a.m. to 1 p.m (register at hfny.org/uwshts) or in Washington Heights from 12:30 to 5 p.m. (register at hfny.org/washhhts).

• Participate in the next Agora conversation, Dec 13: The documentary screening of "Social Animals" has been rescheduled for Dec 13. Peek into the digital and real worlds of today's image-focused teenager, where followers, likes and comments mark success and self worth.

• Eat pancakes with your kids, Dec 15: West Side Dads is hosting a Pancake Breakfast. It's open to all Lincoln Square and West Side dads (and your kids!) as a way to enjoy each others company while sharing stories and wisdom on how to lead our families in Christ.

• Sing Christmas Carols with us, Dec 16: Meet us at Theodore Roosevelt Park at 3:30 p.m. and we'll carol our way up to W83 Ministry Center before the 5 p.m. worship service. Bring your friends and family, the more the merrier!