Redeemer West Side Update
Christmas has come and gone and a new year is on the horizon with its unknown joys and sorrows. The celebration of Jesus' birth is a reminder that, whatever unfolds in the next 12 months, God is with you. Jesus is Immanuel, a promise of his presence that undoes the spell of death and opens up a path to hope and life. May this truth, beautifully captured in the poem below, carry you into 2020.
What the Bird Said Early in the Year
I heard in Addison's Walk a bird sing clear:
This year the summer will come true. This year. This year.
Winds will not strip the blossom from the apple trees
This year, nor want of rain destroy the peas.
This year time's nature will no more defeat you,
Nor all the promised moments in their passing cheat you.
This time they will not lead you round and back
To Autumn, one year older, by the well-worn track.
This year, this year, as all these flowers foretell,
We shall escape the circle and undo the spell.
Often deceived, yet open once again your heart,
Quick, quick, quick, quick! – the gates are drawn apart.
— C.S. Lewis
Happy New Year!
"The virgin will conceive and give birth to a son, and they will call him Immanuel" (which means "God with us"). — Matthew 1:23
In Christ,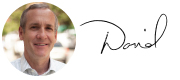 Rev. David Bisgrove
Redeemer West Side Senior Pastor
---
W83 by the Numbers

Do you ever get curious about everything that happens at W83? We welcome all kinds of people, who do all kinds of different things, from food programs to cultural events to film shoots. So we thought the best way to sum up what's happened at W83 this year might be by the numbers:

• Care kits for our homeless neighbors prepared at W83 this Thanksgiving: 400
• Food provided through Free Indeed food pantry, every week, rain or shine: 200 pounds
• Hors d'Oeuvres passed during Les Dames Escoffier's "Next Big Bite" event, celebrating women leaders in the culinary arts: 1,000

• Pieces of Halloween candy given to neighborhood kids: 350

• Number of staff dressed up like Zorro for Halloween: 1

• Children who attend Korean language classes weekly: 57

• Weekly attendees for the Open Door' s ESL classes: 120

• Music and dance rehearsals: 161

• Local School Assemblies, Rehearsals and Graduations: 28

• Free Concerts: 27
• Weddings: 4

• Memorials and Celebrations of Life services: 4

• Gallery shows and artist talks: 10

• Nonprofit fundraisers and galas: 13

• Bar and Bat Mitzvahs: 24

• Choral Ensembles who regularly call W83 home: 6

• Mothers of small children in weekly moms' groups: 125

• Slices of pizza devoured weekly by Redeemer West Side's Youth Group: 320

• Families who received Christmas gifts as part of Hope For New York's "His Toy Store" pop-up: 50

• TV show extras dressed in 1950s attire hanging out in our Loft: 75

• Pastrami sandwiches eaten by the cast of The Marvelous Mrs. Maisel while hanging out in our Loft: Countless
Whatever brings you here, we're grateful for every person who walks through our doors. Thanks so much for being part of W83 -- and for making W83 a part of your lives.
We can't wait to see you here in the new year.

Eva Ting
Director, W83 Ministry Center
---

• Restore confidence through running, Jan 8: Attend Back on My Feet's orientation to help individuals in a homeless recovery program.

• Bring clarity to calling, Jan 8: Join Milla for a seven-week Faith & Work Class where we hope to demystify the idea of calling and help you develop a clearer sense of God's calling for you.

• Connect with others at the next Social Discussion, Jan 12: In order for us to connect authentically with others, we need to know ourselves and be able to understand others' cultural identity.

• RSVP for CFW's Entertainment Industry Meet Up, Jan 14: Come join our Entertainment Industry Happy Hour to get to know other creators and performers who want to hone their craft in line with the gospel.

• Attend our newest series on Ruth, Jan 14: The story of Ruth is highly entertaining, but it is also deeply instructive. Join this three-part series as we encounter afresh the story of Ruth and its implications for our relationship with God and our relationships with others.

• Attend info session to support Juvenile Justice Ministry, Jan 15: Join us for a one-hour inspiring journey through the mission and passion of Youth for Christ NYC to transform the lives of urban youth, their families, and their communities.

• Invite your friends with questions and doubts to Questioning Christianity, Jan 16: This five-part series is a space intentionally created for our friends who have questions and doubts about beliefs of the Christian faith. Please be respectful of who this series is intended for.

• Serve at Avail NYC: There are a number of ways to support Avail, from administrative help to facilitating classes to walking alongside men and women in high stress situations.

• Register for CFW's Faith & Finance Course, Jan 22: This 6-week course equips financial services professionals with a theological, scriptural, and prayer toolbox to live out their calling.

• Start the New Year knowing how to manage your anxiety, Jan 27: This counseling group will help you understand how anxiety affects you, and it will provide coping skills, awareness of human limitations and an increased dependence on God.