Redeemer West Side Update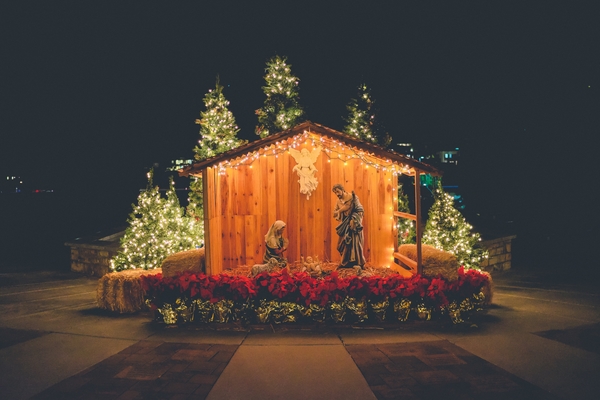 Today we wait for a birth so steeped in mystery and wonder that ordinary prose fails to capture it's meaning. This is why so much of Scripture is poetry, a form of communication that requires the reader to slow down and think with both heart and mind. So, on this Christmas Eve I give you a poem from Madeleine L'Engle as a way of encouraging all of us to slow down and reflect on the mysterious human birth of God.
Merry Christmas!
For unto us a child is born – Isaiah 9:6


Ready for Silence
Then hear now the silence
He comes in the silence
in silence he enters
the womb of the bearer
in silence he goes to
the realm of the shadows
redeeming and shriving
in silence he moves from
the grave cloths, the dark tomb
in silence he rises
ascends to the glory
leaving his promise
leaving his comfort
leaving his silence
So come now, Lord Jesus
Come in your silence
breaking our noising
laughter of panic
breaking this earth's time
breaking us breaking us
quickly Lord Jesus
make no long tarrying
When will you come
and how will you come
and will we be ready
for silence
your silence
In Christ,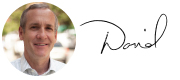 Rev. David Bisgrove
Redeemer West Side Senior Pastor
---

• Join us tonight for Christmas Eve: Our Christmas Eve worship service is at 5 p.m. Visit our website for childcare information.

• Build relationships with adults at Do For One with HFNY, Dec 28: The Do For One karaoke night is an opportunity to build relationships with adults with disabilities. Register online.

• Prepare and serve dinner with HFNY at The Bowery Mission, Dec 28: Volunteers will prepare and serve dinner to 200+ homeless guests. Learn more and register online.

• Start ringing in the new year with us, Dec 30: Enjoy some food, music and drinks at our New Years Eve-Eve party this upcoming Sunday from 6:30 to 9 p.m.

• Make a gift to our year end giving needs, Dec 31: It is your generosity that keeps our doors open and ministries running. Help us start 2019 on firm financial footing by making a gift by December 31.

• Sort and pack materials at World Vision with HFNY, Jan 5: Volunteers will sort and pack donated materials that will be distributed to communities in need in the South Bronx. Register online.

• Share stories and wisdom with other dads, Jan 12: We want to see fathers of the West Side community spend time together discussing what it means to encourage spiritual formation in their families. West Side Dads meets again on January 12 at 10 a.m.

• Attend Practices for Christian Formation, Jan 13: This class is designed to help you both understand the Christian story and to help you live in it in such a way that pleases God and advances God's purposes. Register online.

• Pray for our neighbors and city, Jan 15: What role do we play in God's hopes for our neighbors and the city? Join us for an evening of prayer and worship.

• Register for Inspire Night, Jan 17: After preparing our hearts at the Prayer & Worship night, Inspire Night is a great follow up to commit to and restart a conversation about our public faith.