Redeemer West Side Update
In his book "Just Mercy," Bryan Stevenson describes the power of proximity, in particular the importance of "getting proximate to suffering." Stevenson experienced the impact of proximity as a law student when he met a death row prisoner for the first time. He had been sent to share the message that the prisoner was not at risk of being executed in the next year. The response of the prisoner lead to this reflection by Stevenson, "I couldn't believe that just being proximate could have such an impact on the quality of someone's life."
Advent is the season of the church when we celebrate the wondrous miracle of the unseen God who dwells in unapproachable light (1 Timothy 6:16), takes on the flesh of our humanity, and plunges himself into the darkness of our lostness to bring us his great light (Matthew 4:16). It is the gracious and redemptive story of God not just getting proximate to our suffering, but enduring the ultimate suffering on the cross in order to bring about the ultimate impact, which Paul described as "reconciling the world to himself."
May we experience the proximity of Jesus' love more deeply during this season, and may it transform us in such a way that we become more willing to get "proximate" to the suffering of those around us, for Jesus' sake.
Arise, shine, for your light has come, and the glory of the LORD rises upon you. — Isaiah 60:1
In Christ,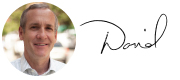 Rev. David Bisgrove
Redeemer West Side Senior Pastor
---
---
• Invite your friends to one of our Advent worship services: Lessons & Carols is taking place on December 15 and we have two Christmas Eve services this year. Check online to learn more about what childcare is available this month

• Watch a movie with us, Dec 8: We'll have a screening of the movie, Elf! An entertaining show for children and adults, and we'll be serving up some classic movie treats. (This film is rated PG.)

• Serve our neighbors this holiday: Connect with communities during this holiday season! Find a role serving meals, packing goods, and more.

• Register for Intro to Redeemer West Side, Dec 8: This is a great way to learn about our history and vision, ministries and serving opportunities. You'll also get to ask any questions you may have about the church.

• Attend an info session to support local families in crisis, Dec 9: Safe Families creates extended family-like support for families in crisis through a community of compassionate volunteers. We keep children safe and families intact.

• Give to His Toy Store: Our goal is to raise $95K to fill 13 pop-up stores across the city. We're 60% of the way there! We still have more stores to fill so any amount you are able to give will help. Thank you for your generosity!

• Love our neighbors in Washington Heights, Dec 14: If you live in or near the Washington Heights area, volunteer to help with His Toy Store! Set up the shop, help parents shop for toys, or keep kids entertained so their parents can shop in peace.

• Sing your way through the neighborhood, Dec 15: Bring your friends, neighbors and family to sing Christmas carols and spread Christmas cheer through our West Side neighborhood!