Redeemer West Side Update
This coming Sunday, millions of people will flock to churches around the world, many who haven't attended church since last Christmas Eve. I say this not out of some moralistic condemnation, but as a reminder of our human condition. Frederich Buechner, in one of his sermons, muses on our motivation for attending church. His answer, in part, is that we are searching for something missing in our lives that we can't name, but if we were to narrow it down to one word, what we are missing is hope. He writes, "hope that out of a mystery greater than the mystery of the cosmos itself, a voice would speak our name and bless us."
Christmas is a reminder that that Word made flesh (John 1:14), the greatest of all mysteries, has come down from the cosmos and spoken words of hope to us from the cross, "Father, forgive." You are known by your Father and forgiven through the death of his Son. So, come to church this Sunday. Bring a friend. And in the silence listen for the voice of the one who was born on Christmas Day.
How silently, how silently,
the wondrous gift is given;
so God imparts to human hearts
the blessings of his heaven.
No ear may hear his coming,
but in this world of sin,
where meek souls will receive him, still
the dear Christ enters in.
She will give birth to a son, and you are to give him the name Jesus, because he will save his people from their sins. — Matthew 1:21
In Christ,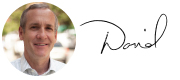 Rev. David Bisgrove
Redeemer West Side Senior Pastor
---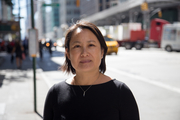 Joanne Chung
Nursery Coordinator
I love children! I love their joy, creativity and openness.
Originally from L.A., Joanne attended UCLA and received her teaching credentials in California, where she taught for about 10 years. "I love children! I love their joy, creativity and openness. I've always wanted many of my own, but God had other plans for me. Instead, I became a credentialed teacher and had many rooms filled with children over the years."
Joanne moved to NYC in June 2014 and started "re-attending" Redeemer at that time. "I attended Redeemer many, many years ago (like 20!) when I was a graduate student at NYU. It was natural and comforting to return to Redeemer," she says.
Joanne joined the Redeemer West Side staff as Nursery Coordinator in September of 2017. In her role, she works with the nursery staff and volunteers to make sure there is quality child care at each of Redeemer's Sunday services. "I make sure the weekly lessons are prepared so our infants, walkers and 2-year-olds learn about the Gospel." When asked about what she looks forward to in this new role, Joanne says she's excited about being more involved with all aspects of Children's Ministry, not only teaching. "I'm excited to work with another great team of people."
In her spare time, she and her husband David take their two children down to Riverside park where they watch sunsets and meet many people by way of their kids playing with other people's dogs. An ideal day for Joanne would be spent reading in a cozy spot, uninterrupted.
---

• Make a gift to reach 2017 financial goals: Please consider making an online year-end gift so we can begin 2018 on firm financial footing. We appreciate you and your generosity.

• Invite a friend on Christmas Eve: This Sunday is Christmas Eve. Bring a friend to our Christmas Eve service at 11:00 a.m. and/or Lessons and Carols in the evening at 5 and 6:30 p.m.

• Register for Job Search Skills Training in Jan: Actively seeking a job? The Diaconate's next 5-session Job Search Skills Training course will begin January 11. Dates, topics and registration can be found online.

• Serve breakfast at St. Paul's: Join HFNY to serve breakfast and build relationships with guests at St. Paul's House on Friday mornings from 7 to 9 a.m.

• Be a mentor at Expect Hope: Female HFNY volunteers are needed to serve as a mentor to new and expectant moms at a new non-profit, Expect Hope, in the Bronx.

• Provide resources for men and women at All Angels: HFNY volunteers help with various needs for homeless men and women during drop-in hours at All Angels.

• Join us for a New Year's Party Jan 31: After the 5 p.m. service we'll extend coffee hour to celebrate the coming of a new year! We'll wrap up around 8:30 so you can either 1. head off to your other New Year's Eve parties or 2. head off to your warm bed.