Redeemer West Side Update
Perhaps the most famous verse in the Bible is John 3:16 which begins, "For God so loved the world that he gave his one and only Son..." God's love is not an abstract idea but an incarnate human, a gift that embodied divine love through his words, deeds and death. This gift of sacrificial love continues to bring peace on earth (Luke 2:14) through God's Spirit and church.
This is why J.I. Packer wrote that the Christmas spirit is embodied in his people when they "make themselves poor – spending and being spent – to do good to others." In other words, the way God's people continue to bring peace on earth is through sacrificial generosity of time and resources in response to the gift given to us that first Christmas.
To that end, anonymous donors have offered $250,000 in matching grant funds through December 19 to help us encourage even greater generosity. Gifts over $100 will be doubled.

So please consider making a year-end gift by clicking above so that we can begin 2019 on firm financial footing. As of today, we need approximately $2 million. And know that as you give, you are incarnating the love of God who gave his one and only Son for you and the world.
Thank you.
For God so loved the world that he gave his one and only Son, that whoever believes in him shall not perish but have eternal life. – John 3:16
In Christ,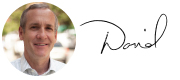 Rev. David Bisgrove
Redeemer West Side Senior Pastor
---
---

• Give to year-end matching grant: Anonymous donors have gifted a $250,000 matching grant fund to encourage greater generosity. Any gifts $100 or more will be doubled until Wednesday, Dec 19.

• Bring a friend to Christmas Eve service, Dec 24: The Christmas Eve service will be at 5 p.m. on Dec 24. Please view the advent schedule for childcare information

• Build relationships with adults with disabilities, Dec 28: Do For One is having a karaoke night with HFNY to build relationships and understand how Do For One supports the residents. Register online

• Prepare and serve dinner at The Bower Mission, Dec 28: Volunteers will prepare and serve dinner to 200+ homeless guests at The Bowery Mission with HFNY. Register online.

• Attend a New Year's Eve-Eve party, Dec 30: Join us on the 5th floor at W83 Ministry Center after the 5 p.m. worship service on Dec 30 from 6:30 to 9 p.m. to start ringing in the New Year with food, music and drinks!

• Sort and pack materials at World Vision, Jan 5: Volunteers will sort and pack donated materials that will be distributed to communities in need in the South Bronx with HFNY. Register online.

• Register for Practices for Christian Formation, Jan 13: Practices for Christian Formation puts spiritual formation into context, giving us a foundation to live as a follower of Jesus. It's also part of the membership process.

• Attend Inspire Night, Jan 17: We have been called to share the good news of Christ. Inspire Night is an opportunity for all Redeemer churches to revisit our core value of being outward focused.