Redeemer West Side Update
One of the dangers of the Christmas season is that it produces in us a way of life that is the opposite of its message. We can easily get absorbed in and exhausted by all the ways we are going to enjoy and celebrate the season as we countdown to December 25. All of this stands in contrast to the heart of the Christmas message which is that God emptied himself (Philippians 2:7) so that we might become rich (2 Corinthians 8:9). In other words, as J.I. Packer wrote in his brilliant reflection on the incarnation of Jesus:
The "Christmas spirit"... should mean the reproducing in human lives of the temper of him who for our sakes became poor. … [It] does not shine out in the … snob who leaves the sub-middle-class sections of the community to get on by themselves. The Christmas spirit is [rather] that of those who, like their Master, live their whole lives on the principle of making themselves poor--spending and being spent--to do good to others--and not just their own friends.
My hope and prayer each week when I write these reflections is that when you read them on a Monday morning God will use these words to reorient you to life as it was created to be, a life that is possible because Jesus was born.
In your relationships with one another, have the same mindset as Christ Jesus:
Who, being in very nature God,
did not consider equality with God something to be used to his own advantage;
rather, he made himself nothing
by taking the very nature of a servant,
being made in human likeness.
And being found in appearance as a man,
he humbled himself
by becoming obedient to death —
even death on a cross!
— Philippians 2:5-8
In Christ,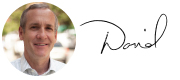 Rev. David Bisgrove
Redeemer West Side Senior Pastor
---
Living missionally is essential to seeing New York City renewed by the gospel and it challenges us to live out our faith publicly and regularly. One of the key ways we can do that is to intentionally and thoughtfully engage our friends in conversations about our faith. But herein lies the challenge — the risk of being rejected if we do.
Watch Tim Keller below on what it means to take risks in relationships. #Lovingisrisk Questioning Christianity returns in January 2020. Register at redeemer.com/qc2020
---

• Join us for Christmas Eve, Dec 24: Invite your friends and neighbors to join us on Christmas Eve at either 5 or 6:30 p.m. for worship.

• Take 5 minutes to fill out CFW's survey: CFW wants to hear from you! Fill out our brief survey to let us know what programming and partnerships would help you better live out your calling within your work.

• Love our neighbors this holiday: Bring hope and renewal to our city! Connect with different communities by finding an opportunity to serve in our neighborhood.

• Restore confidence through running with Back on My Feet, Jan 8: Attend an orientation to learn more about how you can encourage discipline and healthy habits in people who are going through life transition and transformation.

• Coach basketball for teens with Young Life: Love shooting hoops? Young Life UWS needs mentors to build relationships with teen athletes.

• Gain clarity on your calling in work, Jan 8: Over seven weeks, through spiritual disciplines, daily devos, and group discussion, we'll gain insight concerning God's intention for our work

• Sign up for Practices for Christian Formation, Jan 12: This class puts spiritual formation into context, giving us a foundation to live as a follower of Jesus, and provides practices for everyday life. It's also part of the membership process

• Join the next Social Discussions, Jan 12: In order for us to connect authentically with others, we need to know ourselves and be able to understand others' cultural identity.

• Check out the new series on Ruth, Jan 14: Good stories don't just entertain; they also teach. The biblical book of Ruth is a great story, but it's also deeply instructive. Join us for this new three-part series!

• Lend a helping hand on Sundays this season: With volunteers on Sunday Service Teams traveling for the holidays, we'll need some extra help to keep things running smoothly. If you're in the city and interested in helping, let us know!