Redeemer West Side Update
The season of Advent is one of both waiting and preparing, which is captured by the words of John the Baptist who proclaims, "Prepare the way for the Lord" (Luke 3:4). We are to prepare while we wait. There is work to be done. Just like how we don't wake up Christmas morning and expect the tree to be up and the presents to be wrapped, we can't awaken to the power of Jesus' coming without preparing our hearts. NT Wright likens it to the travels of the Queen of England:
In Britain it's a standard joke that wherever the Queen goes she smells fresh paint. John was like the messenger going ahead of royalty, getting everywhere ready for the "stronger one" who was coming after him. Israel as a whole needed smartening up. Each individual within Israel needed to smarten up. Someone was coming who would put even John in the shade.
The challenge of Advent for those of us who follow Jesus is to look at our lives and be honest about the places that need fresh paint. The language John used was "repent" (Luke 3:3), a word that means to turn from a life lived in the shadows and return to the one who proclaimed to be the light of the world. So, in the next few weeks carve out time to actively wait by reading through the gospel accounts of Jesus' birth and turning back to him in anticipation of his birth.
As it is written in the book of the words of Isaiah the prophet:
"A voice of one calling in the wilderness,
'Prepare the way for the Lord,
make straight paths for him.
— Luke 3:4
In Christ,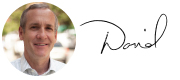 Rev. David Bisgrove
Redeemer West Side Senior Pastor
---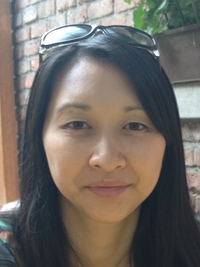 Rosalin Brueck
Connections Team
I love seeing lives transformed by the Gospel.
Rosalin Brueck was born in Yonkers, NY. She spent time in New York City from 2004 to 2011. She now lives in Westchester with her husband, Paul.
Rosalin serves on the Connections Team on Sundays and has been at Redeemer since 2000. It's been challenging to be part of a community that's often in transition but, "it's been encouraging that some people in my current Community Group were in my first CG during the Vision Campaign."
When she's not serving on Sundays, she is working part-time at Redeemer Counseling Services. "I love seeing lives transformed by the Gospel," she says. In her spare time, she can found either enjoying some good food at Flor de Mayo or Keeley's, or outdoors surfing or snowboarding.
---

• Heartfelt thanks from the Diaconate: Deep gratitude to all those who nominated deek candidates and gave to the Diaconate's Mercy Fund last month. We are humbled to have received $250K and we seek another $150K to cover 2017-2018 needs. If you would still like to give please do so at redeemer.com/mercygift.

• Improve your relationships at the next Tuesday Night Conversation, Dec 5: Join us tomorrow at W83 for an evening hosted by West Side Women featuring guest speaker, Sandi Taylor, who will teach on "How to Become the Friend You've Always Wanted." Attend with a friend or to make a new friend!

• Join the CFW for The Art of Storytelling & Public Speaking in Business, Dec 11: Back by popular demand, this workshop focuses on how to connect to employees and clients and led by Adam Wade whose comedic storytelling has been lauded by The New York Times, The Village Voice, Newsweek and New York Magazine.

• Build Relationships at The Salvation Army, Dec 12: Serve men and women in recovery at recreational hour at The Salvation Army in Hell's Kitchen on Tuesday, December 12 from 6:45 to 9 p.m.

• Serve Christmas breakfast at The Father's Heart, Dec 16: Serve breakfast to over 700 guests at The Father's Heart special Christmas breakfast on Saturday, December 16 from 8:30 a.m. to 12 p.m.

• Sing Christmas Carols with other West Siders, Dec 17: Meet at Theodore Roosevelt Park, Sunday, December 17 at 3:30 p.m. for Christmas caroling in our West Side neighborhood. The more the merrier!

• Serve at St. Paul's House Christmas party, Dec 19: Help set up, serve a meal, read a Christmas story and clean up at the St. Paul's House Christmas party on Tuesday, December 19 from 5:30 to 7:30 p.m.

• Invite a friend to Lesson's and Carols: Lessons and Carols will be on two Sundays this year. In the morning at 9:30 and 11:30 a.m. on December 17 and in the evening at 5 and 6:30 p.m. on December 24. For more information view our advent schedule at westside.redeemer.com/advent.