Redeemer West Side Update
In the poignant New York Times article "Lonesome Town," that's as relevant today as it was when published in 1997, the writer describes New York City as:
"a city of self-involved, solitary souls, a place where career overshadows community, where next-door neighbors are complete strangers and where good will takes a back seat to instant gratification and self-preservation (and therefore) loneliness is … the dark underbelly of New York's worship of status and achievement."
The combination of small apartments, long hours, lives lived at a frenetic pace and work can contribute to shallow relationships and isolation. This is one reason why we launch 7-week-long small groups every fall, called Beta Groups. We are hoping to create 25 new groups this fall, led by about 50 lay leaders.
I write to ask you to consider hosting and/or leading a group, or recommend someone to do the same. This fall, hundreds of people new to the city and to Redeemer will be looking for a place to build community and grow in their friendship with God and others. Beta Groups are the primary place we make space for these folks. So please pray about and consider being a part of this initiative!
To consider leading or hosting yourself, or to recommend someone, please click here.
And let us consider how we may spur one another on toward love and good deeds, not giving up meeting together, as some are in the habit of doing, but encouraging one another — and all the more as you see the Day approaching. — Hebrews 10:24-25
In Christ,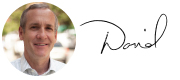 Rev. David Bisgrove
Redeemer West Side Senior Pastor
---
---
• Lead or host a Beta Group this fall: If you regularly attend Redeemer and have a heart for God, compassion for others and a desire to see people in community, lead or host a Beta Group!

• Help train new leaders with Preaching Lab this Thursday: Part of the Rise Campaign is the training of new leaders. We welcome you to help raise up the next generation of gospel preachers! Join us for a mid-week opportunity to listen to mini-sermons, ask questions and provide feedback. Registration required.

• Join Marriage Lab: If you are in your first year of marriage, join Marriage Lab! We kick off the year with a retreat to the Poconos and meet monthly from October through May. More details and registration online!

• Volunteer with Kids Community Groups: If you have a heart for seeing the gospel take root in the hearts of children, KCG is in need of volunteers to lead small groups this fall. We are especially in need of men to lead boys' small groups!

• Serve kids and youth this fall with HFNY: Interested in how you can serve youth in our city? Join Hope for New York at the Mentor Match Up social on August 23 for a fun night to meet current mentors with nonprofits across the city and learn how you can get involved this fall.

• Join prayer team with Prison Fellowship: Prayer Team members will intercede for the ministry of Prison Fellowship at Rikers Island, with the hopes of seeing one of the most violent facilities in the country become something new! Prayer Team members will receive an email once or twice a week with specific prayer points.

• Connect people experiencing homelessness with resources: Pathways Drop-in program addresses physical, mental, emotional and spiritual needs of those experiencing homelessness. Volunteers are needed to greet guests, assist with those learning English, and facilitate sign ins.

• Attend Boundaries in Relationships Workshop: What does "boundaries in relationships" really mean, and how do boundaries in relationships actually work? Learn about some common boundary myths and what it takes to develop healthy boundaries in any kind of relationship by drawing on God's wisdom
• West Side is hiring: Interested in ministry? We are looking for some people to join the West Side team in part- and full-time positions. From Youth Intern to Community Group Resident check out some of the things we're looking for!