Redeemer West Side Update
Below is a previously published West Side Update chosen by David to be sent out during his sabbatical. Enjoy!
Originally published August 8, 2016
On a recent subway ride, I observed a young boy standing in front of his mother, her arms resting on his shoulders, looking out the window watching the world go by. At one point he turned around, leaned his head against her, shut his eyes, smiled and hugged her in a such a way that he seemed to melt into her arms. He then turned back around and continued to look out the window.
The image was a window into our lives with God. We go about our daily lives watching the world go by, mostly unaware of his outstretched arms protecting and guiding us. And then, every once in awhile, we sense the need to more fully experience God's love. Sometimes it is brought on by a season of pain or doubt. Other times it might be the pure joy of knowing his love.
The point driven home that day on the 1 Train was my need to draw close to God, the way a child needs to draw close to his mother. So, let my experience encourage you to find ways to do just that, whether through deeper friendships within the church, more regular private and public worship or cultivating private prayer and meditation of God's word. All of these are ways to not just know you are God's child, but to experience it as well.
Let us draw near to God with a sincere heart and with the full assurance that faith brings, having our hearts sprinkled to cleanse us from a guilty conscience and having our bodies washed with pure water. – Hebrews 10:22
In Christ,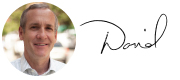 Rev. David Bisgrove
Redeemer West Side Senior Pastor
---
---

• Nominate a friend to lead/host a Beta Group: Do you have a friend who has a knack for making other feel known? How about a friend who joyfully opens their home to others? Nominate or team up with them to lead and/or host a 7-week Beta Group this fall!

• Invite a friend to Trivia Night, Aug 12: How many planets are there? What is the only state without a rectangular flag? Join us this Sunday for a chance to flex those knowledge muscles while engaging in a little friendly competition at Trivia Night! $2 registration goes towards snacks and prizes!

• Spackle and paint classrooms with HFNY at A House on Beekman, Aug 18: To prepare for the school year, join us as we prepare and touchup 3 classrooms and the entryway at the early childhood learning center.

• Deliver meals with HFNY and Citymeals, Aug 18: In groups of 2 or 3, deliver meals to homebound UES neighbors from 9:45 a.m. to 12 p.m.

• Attend HFNY's Mentor Match Up, Aug 22: Join HFNY for an evening of speed-dating-style meetings with affiliates that are excited to get you connected to a mentorship program.

• Come hang out at the next WS Social, Aug 23: The feeling is mutual. We enjoyed hanging out so much that we've landed on a date for our next Social! Join us on August 23 for an evening of no agenda. Come alone, come with friends, meet others and have fun!

• Attend Philippians Living Letters performance, Aug 26: Imagine going back to first-century Philippi to relive the power of God's Word through Paul. Experience the words of Paul come to life on August 26 after the 5 p.m. service.

• Register for Divorce Care Group for Women, Sep 27: The Diaconate will offer a new divorce care group for women in any stage of divorce beginning September 27. Come together with other women for mutual support and a fresh start by diving into Scripture, prayer and a divorce recovery workbook.