Redeemer West Side Update
Recently I had the opportunity to walk along the waterfront in downtown Manhattan. At one point I stopped, as did hundreds of people, to gaze at the Statue of Liberty. As you may know, a poem by Emma Lazarus is engraved on a tablet within the pedestal, on which the statue stands. It reads in part:
Give me your tired, your poor,
Your huddled masses yearning to breathe free,
The wretched refuse of your teeming shore.
Send these, the homeless, tempest-tost to me
The generosity and compassion of these words were underscored yesterday at our worship services as we heard about the work of Hope for New York. It was an important reminder that the church is to be a community of hope and compassion to those in our city who are struggling to "breathe free." So, please, click here to find out more about how you can volunteer with one of the many HFNY affiliates this upcoming year.
Thank you!
"The Spirit of the Lord is on me, because he has anointed me to proclaim good news to the poor. He has sent me to proclaim freedom for the prisoners and recovery of sight for the blind, to set the oppressed free, to proclaim the year of the Lord's favor." — Luke 4:18-19
In Christ,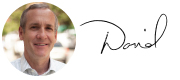 Rev. David Bisgrove
Redeemer West Side Senior Pastor
---
---
• RSVP for Welcome to Kindergarten dinner: We invite West Side families with rising kindergartners to join us for a night to celebrate this milestone on September 8. We will enjoy a pizza dinner and dsicuss what your child can expect when attending the service for the first time.

• Internship positions still available: The West Side is still looking to fill a couple of internship positions. If you are interested in ministry, we'd love to talk!

• Youth Ministry is looking for volunteers: Do you have an interest in serving the next generation of New Yorkers? Come alongside middle and high school students at Redeemer as they experience the grace, hope and need of the gospel.

• Divorce Care Group for women: This group is for women in any stage of divorce and seeks to provide mutual support and a fresh start through scripture, prayer and a divorce recovery workbook. Register online and a facilitator will contact you regarding availability.

• Register for CFW's workshop on September 26: Join CFW for The Art of Storytelling & Public Speaking in Business! This workshop will focus on how to connect to employees and clients and led by Adam Wade whose comedic storytelling has been lauded by The New York Times, The Village Voice, Newsweek and New York Magazine.

• Sign up for Sexual Integrity Renewal Group: If you are a man that is seeking recovery from pornography and sexual addiction, this 12-week group will address what it looks like to grow in sexual integrity and have freedom in Christ. The group will meet Thursdays starting September 21.

• Read City to City's Snapshot: Read the new City to City Snapshot newsletter with a letter from Tim Keller, church planter spotlights and updates from around the world.

• Sign up for HFNY's annual charity bike ride: Join #TeamHFNY by September 1 to bike and raise funds for New Yorkers in need! More info online.

• View "Seeing Our Immigrant Neighbors" video from HFNY: HFNY recently posted the video from our "Seeing Our Immigrant Neighbors" gathering. We hope you will share it and use it to help you process what your role is in loving and serving our immigrant neighbors. View the video: https://vimeo.com/227424762

• Attend training to mentor kids from Washington Heights: Volunteers mentor kids ages K-8th grade on Saturdays throughout the school year in low-income communities in Washington Heights, Inwood and The Bronx. Request info online.