Redeemer West Side Update
Last year Tracy Clayton, the host of the BuzzFeed podcast "Another Round," asked her followers if they would be comfortable sharing a picture they had posted on social media during a "really tough time" in their lives "even though you look perfectly fine in the picture." Her twitter feed blew up. It's a reminder that we all wear masks and that despite answering "fine" to the question "how are you?" we often aren't. This is one of the many reasons I love the Psalms. For example, the last verse of Psalm 88 reads "darkness is my closest friend." As one commentator reflected on this verse and others like it, he wrote:
"The very presence of these prayers in Scripture is a witness to God's understanding. He knows how men and women speak when they are desperate."
If we were fine Jesus wouldn't have had to die on the cross. His followers know they aren't fine and are dependent on God's Spirit and community to help us through difficult seasons. Many who sit in church week after week curate their lives as "strong and together" when the reality is often quite different. If that describes you, take one step further into community this September. This might mean volunteering in some capacity, or joining a Community Group, or reaching out to our Counseling Service. The church is not a museum of people whose lives are perfect, but a hospital for those who know that "when they are weak, then they are strong."
Three times I pleaded with the Lord to take it away from me. But he said to me, "My grace is sufficient for you, for my power is made perfect in weakness." Therefore I will boast all the more gladly about my weaknesses, so that Christ's power may rest on me. That is why, for Christ's sake, I delight in weaknesses, in insults, in hardships, in persecutions, in difficulties. For when I am weak, then I am strong. – 2 Corinthians 12:8-10
In Christ,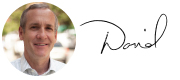 Rev. David Bisgrove
Redeemer West Side Senior Pastor
---
---

• Come work with us: We are still looking for an Elementary Coordinator and Pastoral Resident. If you or anyone you know is interested in working in ministry, these are great opportunities!

• Learn about the history of Hamilton Heights, Sep 7: Our next West Side Walking Tour is taking us to Hamilton Heights. Explore the forgotten stories of two churches, an architect, and a former NYC mayor.

• Commit to relationship building with HFNY: Explore the different ways you can serve NYC kids through mentorship this school year.

• Build healthy boundaries in relationships with RCS, Sep 9: This 12-week counseling group will help you develop healthy boundaries in any kind of relationship by drawing on God's wisdom.

• Support adults with mental disabilities, Sep 14: Build relationships with the residents at The Rita Berger House who are living with mental disabilities through events, outings, crafts and baking projects.

• Beat emotional eating in new RCS Group, Sep 14: This 12-week counseling group will counter false body beliefs with the gospel, help you discern the root of your cravings, end body hatred, and help you create a plan for healthy eating.

• Register for West Side Dads, Sep 14: Dads with kids in all stages of life are welcome to join us at our first meeting next month. These gatherings explore what it means to support and lead our families to be formed in Christ's image

• Sign up for an info session about Do For One, Sep 23: Learn more on supporting adults with disabilities. Anyone who is interested in the lives of marginalized people are welcome.

• Find support no matter your stage of divorce, Sep 26: The Diaconate is offering Divorce Care for women needing a safe place to share and process pain from a broken marriage.

• Attend CFW's Faith & Work Class, Oct 2: This fall, join us for a 7-week course, where we hope to demystify the idea of calling and deepen your understanding of everyday work.