Redeemer West Side Update
There are times when consuming the never-ending stream of headlines can leave one feeling helpless. That was certainly true this past week as we all tried to make sense of the images coming out of Charlottesville and Barcelona. It can feel as if we are living inside Auden's poem, "The Age of Anxiety" (a poem set in a Manhattan bar during WW2). And yet, instead of driving Christians to despair or anger, helplessness and anxiety should drive us to our knees. As the theologian Ole Hallesby wrote:
By prayer we couple the powers of heaven to our helplessness, the powers which can capture strongholds and make the impossible possible.
Access to God through prayer is one of the gifts given to us through Christ's death on the cross (Hebrews 10:19-22). Christians approach God not as a remote King or angry judge, but as a loving and powerful Father who has promised to make the crooked places straight. So, as you start another week, don't just read the headlines but pray them, and let the substance of your prayer and the resulting confidence in God's goodness shape your actions and attitudes towards others.
Do not be anxious about anything, but in every situation, by prayer and petition, with thanksgiving, present your requests to God. — Philippians 4:6
In Christ,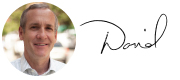 Rev. David Bisgrove
Redeemer West Side Senior Pastor
---
---
• Register for Diaconate's Job Search Skills Training: Actively seeking a job? Join the Diaconate's 5-session Skills Training course starting September 14. Learn skills for a successful job search including job fit assessment, career search strategy, resume writing, LinkedIn, mock interviewing and salary negotiations.

• Lead or host a Beta Group this fall: Serve newcomers and connect them to God and the community of Redeemer West Side by leading and/or hosting a Beta Group this fall!

• Sign-up for Boundaries in Relationships Workshop: What does "boundaries in relationships" really mean and how do boundaries in relationships actually work? Come learn about common boundary myths and what it takes to develop healthy boundaries in any kind of relationship, by drawing on God's wisdom.

• Join Marriage Lab: If you are in your first year of marriage, join Marriage Lab! We kick off the year with a retreat to the Poconos and meet monthly from October through May. More details and registration online!

• Attend Divorce Care Group for Women: Starting September 21 the Diaconate will open a new divorce care group for women. This group is for individuals in any stage of divorce and seeks to provide mutual support and a fresh start through scripture, prayer and a divorce recovery workbook.

• Volunteer with Kids Community Groups: If you are looking for a way to serve and have a heart for seeing the gospel take root in the hearts of children, KCG is in need of volunteers to lead small groups this fall. We are especially in need of men to lead boys' small groups!

• Participate in CFW Classes: This fall, consider participating in the Center for Faith & Work's introductory 6-Week Faith & Work Class or the intermediate 12-Week Faith & Work Intensive to newly consider your day-to-day vocational calling.

• HFNY Sunday is coming: This Sunday at all services, you'll hear stories of how West Siders are serving their neighbors through Hope for New York—and learn how you can be part of this movement. Visit our website to find ways to be involved.

• Join HFNY for a Mentor Match-Up Social: It's almost back to school time, which means it's a great time to become a mentor! Join HFNY August 23 for a Mentoring Match-Up Social to learn about our 7 affiliates with mentoring opportunities and be "matched" to one of them!

• Join #TeamHFNY for annual bike ride: Love to bike? Love NYC? Join #TeamHFNY to ride and fundraise for the poor of NYC on September 16. Riders of all levels are welcome! Learn more online.