Redeemer West Side Update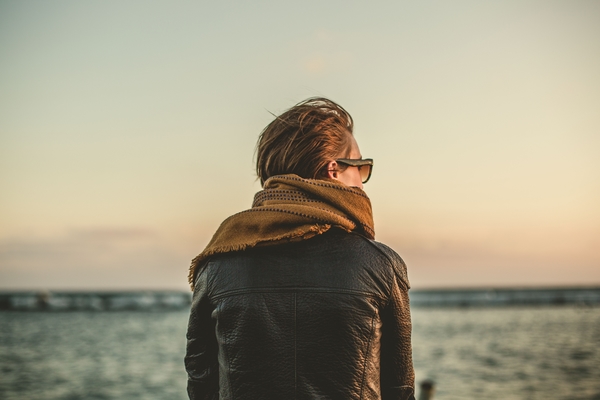 Below is a previously published West Side Update chosen by David to be sent out during his sabbatical. Enjoy!
Originally published August 10, 2015
In a recent review in The Economist of a book on the literary and cultural history of worry, the book's author defines worry as "the hidden histories of ordinary pain" in everyone's life and a sign of "being human." Of course, worry takes several forms but flows from the fundamental human condition of our finiteness. We are inherently limited in our understanding of the world around us, painfully aware of how little control we ultimately have over the circumstances of our lives and, on top of that, we have no idea what tomorrow brings.
Yet Jesus commands his followers not to worry! (Matthew 6:25-34) How are we to heal this "ordinary pain?" We are to remember that the all-knowing, omnipotent creator of heaven and earth, who holds the past, present and future in his hands, loves and cares for us. This "remembering" requires us to make time to worship, read and pray Scripture, and regularly engage with those in the Christian community so together we can affirm with Oswald Chambers that:
Faith never knows where it is being led, but it loves and knows the One who is leading.
Whoever dwells in the shelter of the Most High will rest in the shadow of the Almighty. I will say of the Lord, "He is my refuge and my fortress, my God, in whom I trust. – Psalm 91:1-2
In Christ,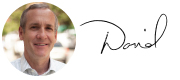 Rev. David Bisgrove
Redeemer West Side Senior Pastor
---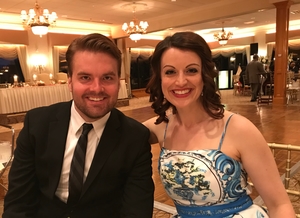 Chris Chirdon and Carissa Chambers
Beta Leader Testimony
Seeing God working through our group members continually restores my hope in the body of Christ.
Chris Chirdon and his wife, Carissa Chambers, started a 7-week Beta Group in Washington Heights last fall and the group has continued meeting as a Community Group since. Read their journey below.
We came to Redeemer, like so many others, to hear Tim Keller's preaching. We joined a Beta Group for community but it had to fold when everyone else graduated and left the city. As we began seeking new community, we were challenged to find others we could connect with. Discouraged from trying to find our ideal group, and exhausted from school and work, we only went to church for the sermons for the next two years.
Then, Tim preached his last sermon, dropped the mic and left the stage. It hit me as dramatically as how I suppose the ascension of Christ surprised his disciples. Tim's retirement galvanized us into action. We knew we had to do our part in taking ownership in this church. We became members and were convicted to welcome others into a community of radical honesty and warmth.
So we took a leap of faith, volunteered to start a Beta Group and learned some things.
Up until this group, I found it easy to rant and judge or be dismissive when I took issue with a particular point of doctrine or decisions the church would make. But our group challenged me. Within this small community, we found people who were thoughtful, humble, kind, loving… the list goes on. They helped make our group a place where you can get into all the shortcomings of the church and ourselves and bear each others burdens. It is humbling to share our living room with others trying to find their way and openly working out their faith. Seeing God working through our group members continually restores my hope in the body of Christ.
"I get by with a little help from my friends," sing the Beatles. I remember hearing it in high school on a mixed CD. I always thought the sentiment made sense. I don't know why I doubted this when it came to my fellow Christians but doubt it I did. Leading our Ccommunity Ggroup, which began as a Beta Group, has shown me that this sentiment is a universal God given truth - we all get by with a little help from our friends. Our Ccommunity Ggroup is the way in which that happens at Redeemer.
We are looking for more Beta Leaders and Hosts to serve this fall. Please, let us know if you are interested at westside.redeemer.com/betavolunteer.
---

• Volunteer with Children's Ministry this year: Children's Ministry needs folks to hold babies, play with toddlers, explore with preschoolers, and engage our school-aged children. No previous experience is necessary! To learn more about volunteering, contact meagan.lloyd@redeemer.com.

• Hang out at the West Side Social, Aug 23: The next West Side Social is this Thursday and we want to see you there! Come on your own or come with friends. The important thing is that you show up!

• Restore homes with Habitat for Humanity and HFNY, Aug 25: Help build homes to benefit low-income families in Queens on August 25 from 8:45 a.m. to 4 p.m.

• Attend Philippians Living Letters performance, Aug 26: Imagine going back to first-century Philippi to relive the power of God's Word through Paul. Experience the words of Paul come to life this Sunday! Childcare available.

• Conduct mock interviews with HFNY at the Bowery Mission, Sep 5: Men and women volunteers are needed to help simulate mock interviews for formerly homeless neighbors on September 5 at 7 p.m. in East Harlem.

• Register for counseling group Women: Sexual Abuse and Healing, Sep 18: This 12-week group will explore the effects of sexual abuse as a child or adolescent and will help those struggling with life in the present to heal from the pain of the past abuse.

• Bike and fundraise for New Yorkers in need, Sep 22: Join #TeamHFNY members from across the city to cycle and fundraise for New Yorkers in need in HFNY's Annual Charity Bike Ride on September 22.

• Register for the Diaconate Divorce Care Group for Women, Sep 27: Come together with other women in various stages of divorce for mutual support and a fresh start by diving into Scripture, prayer and a divorce recovery workbook.