Redeemer West Side Update
As August turns to September opportunities for engaging with the church ramp up. Over the years the chief way for this to happen at Redeemer is participation in the various community groups. At Redeemer West Side this includes, but is not limited to, Beta Groups, existing CGs, West Side Men and West Side Women, OWLS, Moms Groups and West Side Dads. I remember years ago coming across a quote in Dietrich Bonhoeffer's book Life Together that impressed upon me that the church community I have come to know and love is a precious gift not to be taken for granted. Bonhoeffer wrote:
It is easily forgotten that the fellowship of Christian brethren is a gift of grace, a gift of the Kingdom of God that any day may be taken from us, that the time that still separates us from utter loneliness may be brief indeed. Therefore, let him who until now has had the privilege of living a common Christian life with other Christians praise God's grace from the bottom of his heart. Let him thank God on his knees and declare: It is grace, nothing but grace, that we are allowed to live in community with Christian brethren.
Many of you have faithfully served and benefited from this "gift of grace." For others who have nibbled on the edges, September is a great time to commit and enter more fully into the family God the Father has graciously created and given us through the sacrifice of his Son.
Take a moment now to deepen your engagement with the church by signing up for an existing Community Group or express interest in joining a Beta Group launching in September by contacting [email protected].
And let us consider how we may spur one another on toward love and good deeds, not giving up meeting together, as some are in the habit of doing, but encouraging one another — and all the more as you see the Day approaching. – Hebrew 10:24-25
In Christ,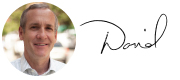 Rev. David Bisgrove
Redeemer West Side Senior Pastor
---
---

• Join the next Social Discussions, Aug 22: Let's face it, between the apps, websites and even face to face, dating today is a challenge. Why is it so hard to find someone who loves Jesus and connects with you? Join us as we dive into the ever challenging topic of dating.

• Hang out at the West Side Social, Aug 22: We can't wait to see you at e's Bar (just north of W83) this Thursday! Bring some friends to enjoy complimentary appetizers and a cash bar and get to know others who attend Redeemer West Side.

• Support Spanish-speaking clients in pregnancy or post-abortion with Avail on weekdays: Volunteers must feel comfortable meeting with Spanish-speaking clients in high stress situations and be great listeners.

• Get your steps in at the next West Side Walking Tour, Sep 7: Uncover the history of Hamilton Heights! See some of the most interesting parts of the city on this interactive walking tour that will explore the forgotten stories of two churches, an architect, and a former NYC mayor.

• Provide project management advising for Young Life area events: Volunteers with project management experience are needed to join local committee boards in various areas of the city to provide advising on best practices for monthly and annual events.

• Attend the Diaconates Divorce Care for women, Sep 26: This group is a safe space for women in any stage of divorce to process pain from a broken marriage. Learn more and register online.

• Serve Sunday evening meals at All Angels' Church: Volunteers will set up tables and chairs, serve a meal to guests, and clean up afterward. It's a great opportunity for a Community Group to serve together!

• Host a 7-week Beta Group this fall: We are looking for people who can share their space and enjoy practicing hospitality to host new Beta Groups. If you have room for six or more people to sit together and chat, let us know!