Redeemer West Side Update
In a recent interview for the New York Times, Liz Smith, the legendary gossip columnist who helped put Page Six on the map, reflected on her faded celebrity with the phrase, "I am in search of Liz Smith." Her honesty was penetrating, at one point saying:
"After a lifetime of fun and excitement and money and feeling important, I am just shocked every day that I'm not the same person…I'm always thinking falsely, expending what little energy I have, believing every day I may just rediscover that person. I try to be all of the things I was, but it inevitably fails. I don't feel like myself at all."
Her insight is a reminder of how fragile our identities are, coming and going with the seasons of our lives which is a reality we all will face as we get older. It is also a reminder of why Christians are constantly called by God in his word to remember who they are, men and women adopted into his family. As we look forward to the upcoming ministry year, we will be focusing on the idea that to be human is to have our identities formed by all kinds of influences. Through sermons, devotionals, Community Group studies, classes and other resources we will be exploring together what it means to be in search of who we are in light of who Jesus is.
See what great love the Father has lavished on us, that we should be called children of God! And that is what we are! — 1 John 3:1
In Christ,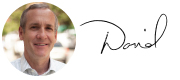 Rev. David Bisgrove
Redeemer West Side Senior Pastor
---
---
• Lead or host a Beta Group this fall: Help connect newcomers to God and the community of Redeemer West Side by leading and/or hosting a Beta Group this fall!

• Join Marriage Lab: If you are in your first year of marriage, join Marriage Lab! We kick off the year with a retreat to the Poconos and meet monthly from October through May. More details and registration online!

• Help train new leaders with Preaching Lab this Thursday: We welcome you to help raise up the next generation of gospel preachers! Join us for a mid-week opportunity to listen to mini-sermons, ask questions and provide feedback. Registration required.

• Volunteer with Kids Community Groups: If you are looking for a way to serve and have a heart for seeing the gospel take root in the hearts of children, KCG is in need of volunteers to lead small groups this fall. We are especially in need of men to lead boys' small groups!

• Support immigrant community in Queens: GEmS provides affordable educational resources in Queens for immigrant communities. Volunteers needed to teach Beginner English as well as Intermediate English classes.

• Serve the youth of our city this fall: Join Hope for New York at the Mentor Match Up social on August 23 for a fun night to meet current mentors with nonprofits across the city, and learn how you can get involved.

• Connect people experiencing homelessness with resources: Pathways Drop-in program addresses physical, mental, emotional and spiritual needs of those experiencing homelessness. Volunteers are needed to greet guests, assist with those learning English, and facilitate sign-ins.

• West Side is hiring: Interested in ministry? We are looking for some people to join the West Side team in part- and full-time positions. From Youth Intern to Community Group Resident check out some of the things we're looking for!