Redeemer West Side Update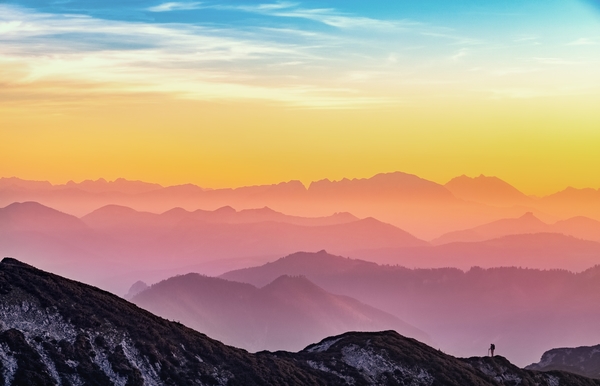 Below is a previously published West Side Update chosen by David to be sent out during his sabbatical. Enjoy!
Originally published September 28, 2015
This past Saturday I had an opportunity to spend a few hours strolling through a large apple orchard in upstate New York. It was one of those crisp, sunny days that reminded me of the unique beauty of autumn with the greens, oranges, reds and yellows set starkly against a bright blue sky – the kind of beauty that can bring healing and rest to both body and soul. A kind of beauty described in an essay written by Joan Didion in her book "The White Album" about the artist Georgia O'Keefe.
In that essay, Didion describes how her 7-year-old daughter ran towards a painting by O'Keefe and whispered, "Who drew it? I need to talk to her." It was a question that expresses what Didion called an underlying assumption "that the glory she saw in the work reflected a glory in its maker;" a "primal" response to not just greatness of the art, but the glory of the artist who created it. Her description is a beautiful picture of what the ancient biblical poet captured in the words "the heavens declare the glory of God" (Psalm 19:1). It's a reminder to go beyond admiring the beauty we see in the world around us and find new ways to pursue the artist and regularly ask the question, "Who made this? I need to talk to Him."
Who among the gods is like you, LORD? Who is like you – majestic in holiness, awesome in glory, working wonders? – Exodus 15:11
In Christ,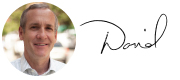 Rev. David Bisgrove
---

• Spackle & paint classrooms with HFNY and A House on Beekman, Aug 18: Volunteers are needed to spackle and paint three large classrooms and an entry way area for A House on Beekman's early childhood learning center.

• Sort and pack materials at Cru Inner City with HFNY, Aug 18: Serve communities in need in Queens from 9 a.m. to 12:30 p.m.

• Attend HFNY's Mentor Match Up, Aug 22: Join HFNY for an evening of speed-dating-style meetings with affiliates that have mentoring programs.

• Hang out at the West Side Social, Aug 23: No agenda, no pressure. Come for an evening of socializing with your fellow West Siders.

• Attend Philippians Living Letters performance, Aug 26: Imagine going back to first-century Philippi to relive the power of God's Word through Paul. Experience the words of Paul come to life! Childcare available.

• Register for counseling group Women: Sexual Abuse and Healing, Sep 18: This 12-week group will explore the effects of sexual abuse as a child or adolescent and will help those struggling with life in the present to heal from the pain of the past abuse.

• Sign up for counseling group Healing for Wives Hurt by Infidelity, Sep 18: This 10-week group to process the heartbreak women experience from spousal infidelity, whether because of affairs, sexual addiction or the use of pornography.