Redeemer West Side Update
Angela Duckworth, in her book GRIT, demonstrates that a person's "perseverance and passion in pursuit of their long term goals ('grit')" is directly proportional to how "other centered" ones goals are. In other words, the more someone's purpose reaches beyond their own happiness the "grittier" that person is. She references the artist Jane Golden, who battles chronic pain (lupus) and has spent her whole life creating murals in the streets of Philadelphia. When asked about why she pursues this craft and how she perseveres during times of suffering she answered:
Everything I do is in a spirit of service … it's a moral imperative … - Art saves lives!
As many of you know Redeemer started the Center for Faith and Work (CFW) almost 15 years ago with the goal of helping those in our congregation understand the implications of the Gospel on their work. One of the fruits of CFW is the Gotham Fellowship Program which mentors and trains congregants through an intensive, nine-month cohort based experience. Redeemer West Side is currently receiving applications for the 2018-2019 Gotham Fellowship. Please, click here to find out more about how to apply for the Gotham program and begin the journey that will evidently not only make you grittier, but more importantly, more like Christ.
Whatever you do, work at it with all your heart, as working for the Lord, not for human masters, since you know that you will receive an inheritance from the Lord as a reward. It is the Lord Christ you are serving. — Colossians 3:23-24
In Christ,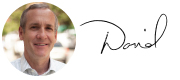 Rev. David Bisgrove
Redeemer West Side Senior Pastor
---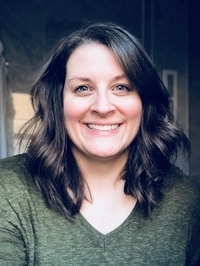 Emmy Cullen
Connections Team
I think grounding yourself daily in God's truths is just one way of protecting yourself and reminding yourself of who you really are living and working for
Born and raised in Chicago, IL, Emmy Cullen and made her way to New York City in 2015 after spending five years in San Francisco, CA. One of the challenges she has found about living and working in the city, is the pace. It can be exciting and overwhelming at the same time. "I think grounding yourself daily in God's truths is just one way of protecting yourself and reminding yourself of who you really are living and working for," she says. A verse that has helped keep her grounded has been Deuteronomy 11:18. "I love the part about writing Gods words on your doorposts." she explains. "We need to not only read his word daily but to see it, to be reminded of it when we are coming and going."
Being part of a bigger church can also be overwhelming. She found that joining a Community Group was a game changer. "I wish I would have done it sooner! It's the best decision I've made since coming to Redeemer," she says.
Emmy has become involved in the life of the church in several ways since she started attending in 2015. She serves at the Connections table on Sundays, leads a Community Group and leads a middle school group. Serving as a middle school leader has been a special experience as she felt that was the time in her life when her faith began to develop. "I was really close to my middle and high school youth leaders and seeing the impact they had on my life made me want to serve in a similar way," she explains. One of the things she loves is how "each youth is different and needs to be understood in their own way. Most of the time they just want someone to listen."
In her spare time, Emmy loves being outdoors. She can be found walking her dog, Grover, through either Riverside Park or Central Park. She also enjoys creative outlets such as photography, DIY projects and cooking. "Most Saturday's you can find me grabbing a bagel & coffee from Tal Bagel," she says. But, her favorite activity is spending time with her two nephews.
---

• MEMBERS - save the date for Congregational Meeting: On May 6, 2018 after our 11:30 a.m. worship service we will hold our annual West Side Congregational meeting to elect church deacons and elders, and review the 2018 budget. You will be receiving more information soon. Please plan on attending this important meeting.

• We need your help: Yesterday you heard about the 2018 Redeemer survey. Tell us about your experiences of spiritual growth over the last year and how we can continue to support you in your spiritual formation.

• Thank you for giving generously to HFNY this Easter: Your gifts make stories of transformation across NYC possible! Check out our videos highlighting two stories of hope online at hfny.org/easterstories.

• Meet new friends by joining a Community Group: New to Redeemer or just looking to meet some people you can dialogue about life and faith with? Join a community group! CGs meet weekly for worship, discussion around Bible texts, support and prayer. Find one that fits your schedule!

• Register for Faith & Work Conference: Registration closes Wednesday, April 11. There are a few spots left so make sure you register today!

• Mentor students through compassion projects with HFNY, Apr 14: Volunteer mentors with Chinese Christian Herald Crusades meet as a group on Saturday, April 14 from 12 to 3 p.m. Dates and times for individual mentorship are flexible. Register online.

• Attend West Side Dads group, Apr 21: Calling dads in all stages of fatherhood! Whether you have children at home, out of the home or are a soon-to-be dad you are welcome to join us as we come together to explore what it means to support and lead our families to be formed in Christ's image.

• Take walks with Bowery Mission Harlem residents monthly: Female volunteers build relationships with female residents by walking the neighborhood on Saturdays or Sundays from 2 to 4 p.m. Learn more online.

• Join CFW for the Faith & Work Class, Apr 17: A 6-week introductory level class held on Tuesday nights beginning April 17. This cross-vocational course will focus on six different Bible passages from which we will gain insight concerning God's intention for our work.

• Applications for the 2018-19 Gotham Fellowship class are due April 30: Gotham provides the theological, spiritual, and relational foundations required for meaningful and sustainable integration of faith and work.