Redeemer West Side Update
In the book of Jeremiah there's a section that warns God's people to "be careful not to carry a load on the Sabbath day or bring it through the gates of Jerusalem." Instead, they were to keep the Sabbath holy (separate), to remember whose city it was and who the source of its life and flourishing was. This was Aquinas' insight when he wrote that the reason the Sabbath is one of the Ten Commandments is because without it "someday humanity might think the world has always existed." In other words, the work of our hands, the loads we carry, the life we live is a byproduct of our own efforts and not the fruit of a God who created us. So among other things, the text is a reminder of the importance to set aside regular time to reflect on and worship God.
Holy Week is a unique week that is set aside for Christians to put down their loads and reflect on the significance of the life, death, and resurrection of Jesus. This years Holy Week schedule at Redeemer West Side (click here) includes something new. Along with our two evening Good Friday worship services, we have added a Contemplative Good Friday service of reflection from 12 to 1 p.m. at W83. It will be a guided and informal time of prayer, reflection, and music. All of these events are times for us to stop and once again take into our hearts and minds the words of Charles Wesley, "Amazing love, how can it be, that thou my God shouldst die for me."
May I never boast except in the cross of our Lord Jesus Christ, through which[a] the world has been crucified to me, and I to the world. – Galatians 6:14
In Christ,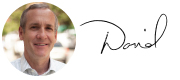 Rev. David Bisgrove
Redeemer West Side Senior Pastor
---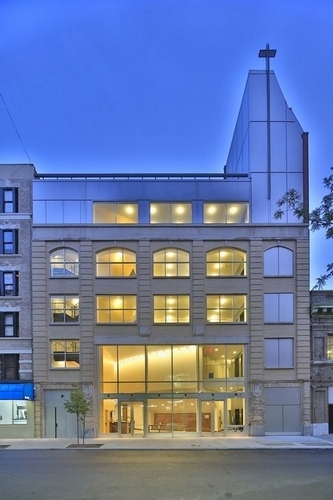 W83 Ministry Center
We're a church that's not just for ourselves. We want to be known for our active love for our neighborhood.
"On West 83rd Street, just off Amsterdam, nestled near a fire station and a post office, stands a church. As the home of a Presbyterian congregation, Redeemer West Side, the building is busy on Sundays with church services and activities. But the other six days a week, W83 Ministry Center serves not just its own congregants but the broader community of the Upper West Side. "
W83 Ministry Center was recently highlighted in the West Side Spirit. Read more about the awesome ways we are serving and loving our neighborhood here.
*Photo taken by Norman McGrath
---

• Register for an evening with Sam Allberry, Apr 10: This Wednesday, join Sam Allberry has he talks about the findings in his latest book, "7 Myths About Singleness." It's important for the whole church family to have a better understanding about how God created singleness to be a flourishing and blessed way of life.

• Pray for Questioning Christianity, Apr 11: There are two more sessions of Questioning Christianity. Please be praying for the hearts and minds of friends, family, and coworkers who have been in attendance and will be continuing to wrestle with the claims of Christianity.

• Pack Easter blessing bags with HFNY for Cru, Apr 13: Volunteers will fill paper bags with Easter treats, crayons, Bible stories, as well as a gospel bead bracelet to share the message of Easter. Register online.

• Deliver meals on the UWS with HFNY through Citymeals, Apr 14: Volunteers pick up meals at local UWS center and walk in groups to deliver meals to homebound elderly neighbors. Register online.

• Serve children with HFNY at Chinese Christian Herald in Flushing: Reach out to the Chinese immigrant community to share God's love through bible study, worship, and games on Saturdays. Learn more online.

• Sign up for How to Read the New Testament, Apr 16: This class is a continuation of How to Read the Old Testament. We'll be learing about the major genres of the New Testament and how it fits into the grand narrative of the Bible.

• Register for Marriage Renewal, Apr 24: A couple living for its own personal peace and affluence eventually suffocates. Marriages were created to flourish within the larger community of the church.

• Get tickets for the next Agora conversation, Apr 30: Join Amy Julia Becker, author of White Picket Fences, as she talks with Andy Crouch about what she's learned about privilege as the mother of a child with special needs. There will also be special guests from Do For One and Young Life's UWS Capernaum program, who work to build connections between people with and without disabilities.

• Attention West Side Members: Save the date for upcoming member gatherings. April 28 is the next Members Connection. May 5 is our annual Congregational and Corporate Meetings. If you can only attend one of these, please prioritize the May 5 meeting.