Redeemer West Side Update
Looking back over the last month and how quickly the world has turned upside down, I am reminded of a quote by Tremper Longman in his commentary on the Psalms, "If hymns are songs of orientation, laments are songs of disorientation sung by those in distress." If this is true then we have entered a long season of learning to sing a new songbook, the lyrics of which reach into not just our disorientation, but to the pain and suffering of others. Why must we learn to lament? Because to be human is to experience and observe suffering and lament is the biblical vocabulary that gives voice to that experience in a way that grieves the loss, works for justice and cultivates hope. (I've included the entirety of Psalm 13 below as your song to learn this week)
We observe that pattern in the life of Jesus during Holy Week. Jesus weeps (laments) over Jerusalem on what we celebrate as Palm Sunday, enters into their disorientation and suffering in a way that brings about reconciliation (Good Friday) and ushers in the ultimate hope through his resurrection (Easter). So as we reflect on the events surrounding Jesus' death and resurrection this week, let them guide us as we learn to lament. I'll leave you with these beautiful and fitting words of Eugene Peterson:
Pain isn't the worst thing… Death isn't the worst thing. The worst thing is failing to deal with reality and becoming disconnected from what is actual…We don't become mature human beings by getting lucky or cleverly circumventing loss, and certainly not by avoidance and distraction. Learn to lament. We're mortals, after all. We and everyone around are scheduled for death (mortis). Get used to it. Take up your cross. It prepares us and those around us for resurrection.
In the power of Christ's death and the hope of His resurrection,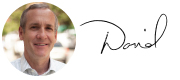 Pastor David Bisgrove
Redeemer West Side Senior Pastor
Psalm 13
A psalm of David.
1 How long, Lord? Will you forget me forever?
How long will you hide your face from me?
2 How long must I wrestle with my thoughts
and day after day have sorrow in my heart?
How long will my enemy triumph over me?
3 Look on me and answer, Lord my God.
Give light to my eyes, or I will sleep in death,
4 and my enemy will say, "I have overcome him,"
and my foes will rejoice when I fall.
5 But I trust in your unfailing love;
my heart rejoices in your salvation.
6 I will sing the Lord's praise,
for he has been good to me.
---

On Easter Sunday our church will not be able to gather in-person as we traditionally do. COVID-19, has many people looking for answers to life's questions and wondering if there is any hope. We believe this obstacle is actually an opportunity to share the gospel with more people than we typically would on Easter and to empower you to be the primary heralds of that good news.

What's your story?
Everyone one of us has a unique story. Yet the hero in all those stories is the same — Jesus! This week leading up to Easter, on the social media platform of your choosing, we encourage you to participate in #JesusChangedMyLife by sharing your story. We'll post a few stories during the week and hope that encourages you to share your own story!
Here's a guide to writing your 60 second story.
Post April 6-12
1. Record a video of yourself sharing your story of how Jesus changed your life (here are some helpful tips for shooting your video)
2. Post your story using the #JesusChangedMyLife hashtag and your church's handle (#JesusChangedMyLife @redeemerws). When people click on the Redeemer West Side handle, they will go to our social media profile and find a link to view the Easter Sunday service online where they will hear the story of the gospel.
3. Invite your friends to hear the good news and hope of Easter Sunday at westside.redeemer.com/easter
Rather than each of us inviting one person to an Easter service, we could each proclaim the gospel to hundreds of non-Christian friends and co-workers. People all over our city, staying in their homes and scrolling on their phones, would see a flood of stories about how the resurrected Jesus brings purpose, meaning and hope.
We are excited to hear your stories!
---

• Give to the West Side Disaster Relief Fund: This fund was set up just a couple of weeks ago and because of your generosity we've been able to help people! Donate to help those in our church who have been financially impacted by COVID-19.

• Join our West Side Crisis Care Team: Provide both spiritual and practical care such as running errands, delivering meals and groceries, and praying for others.

• Are you okay?: We really want to know! We've set up a way for you to opt-in for weekly care from members of our staff via phone, text or email.

• Reach out if you are in need of help: If you're part of the Redeemer West Side community and experiencing pressing, urgent financial needs as a result of wage loss related to COVID-19, OR if you're in need of practical help (e.g. getting groceries, navigating social systems and complicated forms) let us know!

• Join us for noonday prayer: Monday through Friday from 12 to 12:30 p.m. is for anyone in our church family, and led by one of your church leaders.

• New Virtual Class on Ezekiel, April 15: How does our faith adapt when our world is turned upside down? Joel Kady will walk us through the book of Ezekiel. Ezekiel lived and preached through one of Israels most cataclysmic events in Israel's history up to that point.

• Sign in for a virtual Gotham Info Session, April 20: Join Gotham alumni, Faith & Work pastoral staff, CFW staff, and guest lecturer Dr. Vince Bacote of Wheaton College to learn about the Gotham experience. 7 p.m via Zoom.

• Set up a recurring gift to Redeemer West Side: Even though we've physically closed our doors during this season, the church is still running and in need of your generosity. This is a great time to set up an online recurring gift!

• Redeemer Counseling COVID-19 Crisis Support Groups are available: As a response to the COVID-19 crisis, RCS is launching a series of remote Crisis Support Groups for adults and teens that address specific concerns related to this crisis.

• Serve with HFNY: Continue to get updates about HFNY affiliates and which affiliates are continuing to serve the city during this crisis.