Redeemer West Side Update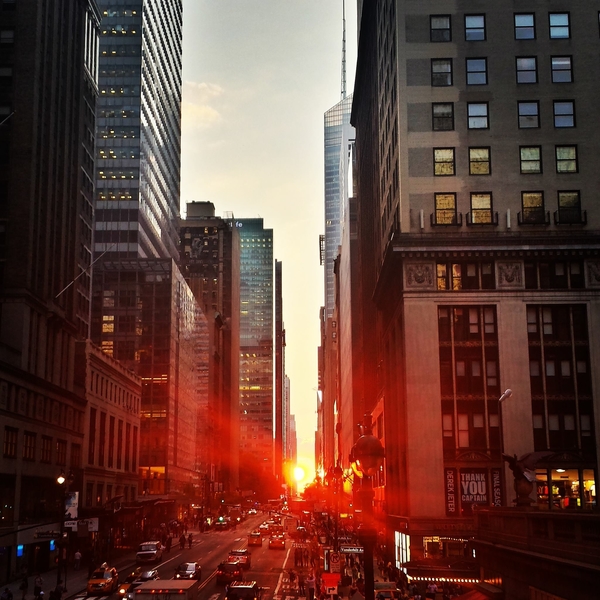 On this first Monday in April, one thing I always notice is how the shadows, along with the days, lengthen as winter transitions to spring. For Christians, as we make our way to Holy Week, the shadow of the cross looms larger as well. Personally, I find myself fighting the familiarity of the story of Christ's death, struggling to sit in the shadow cast by his suffering.
Yet, as I reflect on my life, I know how desperately I need the dread, mystery, power and mercy found in the shadow of the cross. For without it I am doomed. Doomed to worry. Doomed to fear. Doomed to shame. Doomed to pride. Doomed to indifference of the shadow of the suffering of those around me.
So I come back to the one ridiculed by Nietzsche as the "God on the cross," and try once again to take in the words of John Stott, who wrote:
I could never myself believe in God if it were not for the cross. In the real world of pain, how could one worship a God who was immune to it? That is the God for me! He suffered for us.
Surely he took up our pain and bore our suffering, yet we considered him punished by God, stricken by him, and afflicted. But he was pierced for our transgressions, he was crushed for our iniquities; the punishment that brought us peace was on him, and by his wounds we are healed. - Isaiah 53:4-5
In Christ,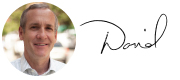 Rev. David Bisgrove
West Side Congregation Lead Pastor
---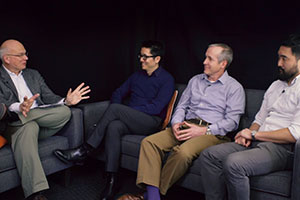 Redeemer is becoming three particular churches. In this video our pastors address the first of 6 key questions people are asking.
Why are we doing this when things seem fine?
On redeemer.com we have created a page "Becoming a Family of Churches". On this webpage you can find:
---

• Lincoln Square launches in 13 days: Continue praying for Lincoln Square as the team and volunteers prepare for their first service on Easter Sunday.

• Check out the Holy Week Schedule: Consider inviting a friend to one of our Holy Week services.

• Celebrate Easter with Children's Ministry: Children's Ministry needs extra hands in our nursery and preschool classes on this special day. Attend one service, and serve at another, as you share this joyful day with the littlest among us. Contact [email protected] for more information.

• Pray for our church in transition: Sign up for a 15 minute time slot to cover Redeemer with 158 hours of continuous prayer during Holy Week.

• Serve on Sundays: There are over 100 service opportunities opening up at W83 Sundays once Lincoln Square starts. We need you to keep the Sunday services running smoothly!

• Attend CFW's Designing Your Life series of events: Have you ever felt the need to reimagine or reinvigorate your calling? CFW is excited to have Dave Evans, New York Times bestselling author of Designing Your Life, offering a suite of events that will give you the tools to reimagine your life direction and goals.

• Exchange everyday purches to help those in need: What can you exchange to give hope to our city? Join The Hope Exchange by April 1 and discover how exchanging everyday purchases can make a big difference for New Yorkers in need!

• Spin with HFNY on April 22: Get your tickets and join Hope for New York on April 22 for an indoor cycling class to benefit your the poor of our city! 100% of the proceeds will strengthen programs that serve populations in need.

• Pack Easter Blessing Bags in Queens with Cru Inner City: Volunteers will fill paper bags with Easter treats, crayons, Bible stories, as well as a gospel bead bracelet to share the message of Easter. RSVP for Friday evening or Saturday shift.

• Attend Grief Care workshop May 13: This workshop will equip caregivers with grief recovery principles that combine practical wisdom with a gospel-centered foundation. Saturday, May 13, 9:15 a.m. to 2:30 p.m. Discount code RCSGC30 for $49 rate. For more information contact [email protected]

• Members, start reviewing the proposed bylaw changes and motions: In preparation for the May 20 congregational meeting, start reviewing these documents so you can be prepared to ask questions at the West Side town hall on April 29.