Redeemer West Side Update
In a recent Op-Ed article, Gracy Olmstead made the case for "localism," engaging more with our local communities and institutions, as one way to combat the erosion of civility and the elevation of polarity in our public square. She writes:
Rediscovering our communal identities will require unplugging from our devices and returning to the local institutions that used to facilitate a "center," like school boards, church soup kitchens, town hall meetings and libraries.
Yesterday marked the one year anniversary of the Rise Campaign, the first part of a 10-year vision to accelerate toward a tipping point of gospel-influence in New York City. A key part of the strategy is a form of "localism" through the establishment of new churches, which is what happened last May when we officially rooted what was once one large church in three neighborhoods (East Side, West Side and Downtown), into a family of three churches. We further localized our ministry footprint when we sent out over 300 congregants to help start Redeemer Lincoln Square last April.
Looking ahead, it will be important for us to continue to face our neighborhoods in more intentional ways as we seek to love our neighbors and city as God loves us and his world. You can start by praying for your neighbors, neighborhood and local institutions (schools, libraries, police precincts) as you walk through the streets each day. In addition, you can subscribe to your local Community Board newsletter to find out what is going on in your neighborhood and how to get involved. And of course, signing up to volunteer with Hope for New York is a tangible way to love your neighbor as yourself. The goal of gospel-influence starts with each person recognizing their call to live differently in light of Jesus' life, death and resurrection.
Thank you for partnering with us in this journey.
As for other matters, brothers and sisters, we instructed you how to live in order to please God, as in fact you are living. Now we ask you and urge you in the Lord Jesus to do this more and more. — 1 Thessalonians 4:1
In Christ,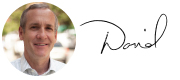 Rev. David Bisgrove
Redeemer West Side Senior Pastor
---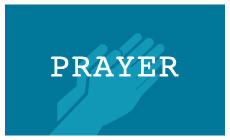 Pray with us
I believe the greatest prayer form of prayer is praise to God. — Billy Graham
Yesterday during service, we shared an update on the Rise campaign. Two years ago, many of you made a commitment to the Rise Campaign both financially and with your lifestyles. We believe God called our family of churches to be a catalyst for multiplying the number of Chrstians in center-city New York which we hope could eventuallly reach a tipping point of gosepl influence throughout the city. You can see the latest update here.
Please continue praying with us:
Thanking God for all he has done in the past two years - the launch of Redeemer Lincoln Square, the 23 new churches planted in partnership with City to City and the launch of the Formation initiative are just a few ways God has been at work and providing.
Pray that we would be receptive to the ways God is calling us to be generous whether that be with our time, power, possessions or finances.
Pray that the Rise initiatives like Formation, church planting and the new East Side building would glorify God and renew this city.
---

• MEMBERS - prepare for Congregational Meeting, May 6: After our 11:30 a.m. worship service we will hold our annual West Side Congregational meeting to elect church deacons and elders, and review the 2018 budget. At the same time we will hold a Corporate meeting to elect trustees for a three year term.

• Those aged 60+, join OWLS (Older Wiser Loving Servants): On Fridays at W83 Ministry Center, those aged 60+ gather to affirm, encourage, and pray for one another, as well as serve the needs of the community as they arise.

• Applications for 2018-19 Gotham Fellowship class due today: Gotham provides the theological, spiritual, and relational foundations required for meaningful and sustainable integration of faith and work.

• Pack donated materials with HFNY, May 5: Join World Vision and HFNY to sort and pack donated materials that will be distributed to communities in need in the South Bronx. Saturday, May 5 from 10 a.m. to 2 p.m. Register online.

• Volunteer with Middle School Youth Group: Our ministry is growing! Middle School Youth Group is in desperate need of volunteers for the fall semester. Consider serving our amazing 6th-8th grade students. Contact [email protected] for more info!

• Serve breakfast at St. Paul's House with HFNY, May 7: Set up and serve breakfast to homeless or marginally housed guests from the Midtown West community on May 7 from 7 to 9 a.m. Register online.

• West Side Dads and kids are invited to a pancake breakfast, May 12: Join other dads for fellowship and hot pancakes! WS Dads is a group that meets regularly to encourage families to be formed in Christ's image. Register online.

• Register for Career Direction Workshop, May 12: Find a career that fits your personality and interests. This all-day workshop includes the results of your Strong and MBTI assessments processed with a trained counselor. Lunch provided.

• Attend From Exclusion to Belonging: A Workshop on Disability, May 31: Join HFNY on May 31 for a workshop to discuss how we can love and serve our neighbors with disabilities. RSVP online.

• Volunteer to help with VBS this summer: We need around 240 volunteers to serve that week. Volunteers can choose to serve one day or all five days and pick an area like recreation, snack, or sensory in which to serve.