Redeemer West Side Update
In some church traditions the call and response of, "Christ is Risen!" "He is risen indeed, Alleluia!" continues until Pentecost Sunday. It's one way to reinforce through worship the belief in that which seems unbelievable. In 2 Corinthians Paul spelled out one of the implications of the resurrection when he wrote, "from now on we regard no one from a worldly point of view. Though we once regarded Christ in this way, we do so no longer." His point is that before he met the resurrected Jesus, he viewed Jesus as human but not divine. His view of Jesus was distorted, which distorted his view of others. Now that Jesus' resurrection vindicated that he was in fact the Messiah, he not only changed his view of Jesus but of his neighbors.
As one writer put it, because we have received the gift of salvation we "no longer make superficial, mechanical judgments about other people on the basis of outward appearances." Instead we seek to serve others with the love and mercy shown to us by Jesus, working to bring about the fruit of the new creation in their lives and world. We are, Paul wrote, ambassadors of reconciliation. This is how we now view ourselves and the world around us, for "He is risen indeed, Alleluia!"
So from now on we regard no one from a worldly point of view. Though we once regarded Christ in this way, we do so no longer. Therefore, if anyone is in Christ, the new creation has come: The old has gone, the new is here! All this is from God, who reconciled us to himself through Christ and gave us the ministry of reconciliation. – 2 Corinthians 5:16-18
In Christ,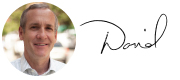 Rev. David Bisgrove
Redeemer West Side Senior Pastor
---
---

• Attention Members: The annual Congregational and Corporate Meeting is this Sunday, May 5 at 1 p.m. We will be electing deacons and elders, trustees, pastors, and receiving financial updates. Please plan on attending this important meeting. If you have children, sign up for childcare by this Wednesday, May 1.

• Join upcoming Agora conversations: Tomorrow, Amy Julia Becker and Andy Crouch will talk about what she's learned about privilege as the mother of a child with special needs. On May 14, come listen as author Vesper Stamper discusses her graphic novel, What The Night Sings, which is about a teenage musician who survives the Holocaust and seeks to find her voice as a singer again. The discussion will be followed by a hands-on art workshop.

• Submit Gotham applications, Apr 30: Applications are due for the 2019-2020 class of Gotham Fellowship tomorrow, April 30!

• Offer hospitality to homeless guests at All Angels: Provide food and supportive services to homeless guests at All Angels' Pathways Program with HFNY on Tuesdays or Thursdays from 10 a.m. to 12 p.m. Register online.

• Register for May classes: This month we have a couple of classes available. On May 8, hear the stories of the first black pastors and congregations in the Presbyterian and Episcopal traditions. On May 9, explore the book of Job and learn from his story about trusting God in the midst of hardship. Finally, On May 15, we'll have our final class in the Marriage Renewal series.

• Sign up for a Questioning Christianity Group, May 2: If you were a part of the Questioning Christianity series or you find yourself wondering about the claims of Christianity, join our Questioning Christianity Group starting on May 2.

• Attend West Side Dads, May 4: Whether you are a dad of kids at home, a dad of adult children, or you're a future dad, you are invited to join us as we explore what it means to support and lead our families to be formed in Christ's image.

• Attend a training for The Bowery Mission's Jobs for Life Program with HFNY, May 8: Volunteers are needed to serve at a 10-week discipleship and workforce readiness class for formerly homeless men. Register online.

• Prepare for a special offering to the Diaconate Mercy Fund, May 12: Once a year the Diaconate takes a special offering to replenish the funds set aside for the mercy and care of our congregants. Consider supporting the ministry of the Diaconate by contributing a special gift to the Mercy Fund.

• Register for last Practices for Christian Formation class, May 20: This will be the last offering of this class before summer begins. If you are interested in pursuing membership, this class is required.

• Attend a Safe Families for Children info session with HFNY, May 21: Learn how you can come alongside overwhelmed families in our city. Learn more and register online.