Redeemer West Side Update
Yesterday I began a new series entitled Being Still. Bearing Fruit: The work of the Spirit in times of suffering. In yesterday's sermon I described our current situation as settling in for a long winter even as the weather outside pivots to spring and summer.
I had been feeling the melancholy of heart that is often associated with the short days and long cold nights of February. I then stumbled upon Madeleine L'Engle's poem (below) that poignantly and beautifully captured my mood and the one I want to address in the upcoming sermons.
But on this Monday morning take time to read through the poem and, as I mentioned yesterday, make the last line the prayer of your heart as we collectively seek God's joy in winter.
When anxiety was great within me,
your consolation brought me joy.
— Psalm 94:19

The winter is cold, is cold.
All's spent in keeping warm.
Has joy been frozen, too?
I blow upon my hands
Stiff from the biting wind.
My heart beats slow, beats slow.
What has become of joy?
If joy's gone from my heart
Then it is closed to You
Who made it, gave it life...
Elusive, evasive, peace comes
Only when it's not sought.
Help me forget the cold
That grips the grasping world...
― Madeleine L'Engle, The Weather of the Heart: Selected Poems
In Christ,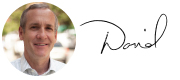 Rev. David Bisgrove
Redeemer West Side Senior Pastor
---
We all hold beliefs about our work and what it means. And for a lot of us, those beliefs have been challenged over the last month. The Gotham Fellowship is an intentional time to hold those beliefs that we carry about work and examine those over the course of nine months within community. It's an opportunity to understand how our faith informs our work.
Applications for the Gotham 2021 Class are due this Wednesday, April 30. Learn more and apply at faithandwork.com/gotham.

We are in particular need of men to apply and participate this year.
---

• Facing Change, Fear, and Loss remote group, Apr 29: Acknowledging the loss by naming it is the first step towards healing. This Redeemer Counseling group focuses on understanding and processing emotions around the last several weeks and prepare participants for the weeks ahead.

• Staying Connected During a Time of Social Distancing remote group, Apr 30: Due to the COVID-19 physical distancing guidelines, we are experiencing a time when meaningful connections are being disrupted. This Redeemer Counseling group focuses on cultivating connection to God, others, and ourselves.

• Apply for Gotham Fellowship, due date Apr 30: Ever wonder how your faith informs your work? Join this 9-month learning community that explores our connection to God's redemptive work. We are in particular need for men to apply and participate in 2021.

• Practices For Christian Formation is being offered online, May 4: This class puts spiritual formation into context helping us understand the story of Christ and how we live out our lives in the midst of this story. This class is also required if you are interested in membership.

• Navigating the College Application Process During COVID-19, May 6: Paul Celuch, founder of College Assistance Plus, is leading a seminar for parents to help navigate the complicated process of selecting, applying to and thriving in college without becoming mired in debt.

• Join the final Questioning Christianity session, May 7: Questioning Christianity is a space created for our friends and family to ask questions and explore the claims of the Christian faith. Through livestreaming the session, we pray you are still inviting your friends and having conversations!

• Are you okay?: We really want to know. If you are feeling lonely or isolated and in need of someone to reach out, we've set up a way for you to opt-in for weekly care from members of our staff via phone, text or email.

• Join a Virtual Community Group: While groups can't meet in person at this time, our need for gospel community and support is crucial. If you aren't in a group, we'd love to welcome you into one!

• Do you need help?: If you are part of the Redeemer West Side community and have been financially impacted due to COVID-19 or are in need of practical help, let us know!

• How are you loving your West Side neighbors? We've been instructed to social distance for about six weeks now, but some of you are still finding ways to love those around you. We'd love to hear your story!