Redeemer West Side Update
I recently listened to Bob Dylan's song Hard Times in New York Town that include the lyrics:
There's a-mighty many people all millin' all around,
They'll kick you when you're up and knock you when you're down.
It's hard times in the city,
Livin' down in New York town.
It's a reminder that life anywhere, including NYC, can be hard. And, as we reflected upon in worship yesterday, one of the gifts given to us by God in order to mitigate our "hard times" is Sabbath. As Barbara Brown Taylor wrote:
Sabbath was the day when Israel celebrated its freedom from compulsion … on that one day every week they remembered their worth lay not in their own productivity but in God's love for them.
This is hard to remember and apply in our daily lives, which is why God commanded us to rest and remember his love for us. There are many ways to put Sabbath into practice, including the resources available on our website. (Click here for prayer resources.) Another practical application is to regularly unplug from technology. Studies show that over 70% of adults sleep with their phones next to their beds. This means that most of the time the last thing we do each night and the first thing we do each morning is plug into the world around us, as opposed to listening to God's word for us. So, as another week gets under way, let us together listen and respond to Jesus' invitation, "Come to me, all you who are weary and burdened, and I will give you rest."
There remains, then, a Sabbath-rest for the people of God; for anyone who enters God's rest also rests from their works, just as God did from his. Let us, therefore, make every effort to enter that rest, so that no one will perish by following their example of disobedience. — Hebrews 4:9-11
In Christ,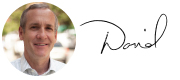 Rev. David Bisgrove
Redeemer West Side Senior Pastor
---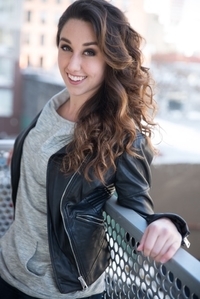 Lindsey Ferguson
Communion Team
Through becoming a member and having a supportive Community Group, I have planted some serious roots in Redeemer.
Lindsey Ferguson grew up in the Western New York city of Fredonia. After attending Hope College in Michigan, she moved back to the city in January 2009. She works as a dancer and actress, mostly working in television and film and gets the occasional musical theater gig.
Since attending Redeemer in 2011, Lindsey has gotten involved in a number of ways. She volunteers on the Communion Team and has lent a hand in the nursery on Sundays. She also helps out with Don't Walk By and other HFNY volunteer opportunities.
Lindsay also attends a Community Group, which has been a big step for her since moving to the city. "I was resistant to becoming a member or connecting with a Community Group," she explains. "Basically anything that required more than a month long commitment for fear that I would book a job and leave, letting people down." She says the sermon, seminars and classes have challenged her to get connected, make relationships and ask how she can serve her church and city. "Through becoming a member and having a supportive Community Group, I have planted some serious roots in Redeemer," she says.
In her free time, you may find Lindsey perusing the knick knacks at Flying Tiger Copenhagen. She also enjoys teaching ballroom and latin dance to adults. "It's so fulfilling to see someone who claims they have two left feet learn how to waltz around the room or salsa with their partner," she says. Lindsey is also enjoying learning how to play the ukulele!
---

• Survey closes on Sunday: Tell us about your experiences of spiritual growth over the last year and how we can continue to support you in your spiritual formation. Take the survey today!

• MEMBERS - save the date for Congregational Meeting: On May 6, after our 11:30 a.m. worship service we will hold our annual West Side Congregational meeting to elect church deacons and elders, and review the 2018 budget. You will be receiving more information soon. Please plan on attending this important meeting.

• Volunteer with Middle School Youth Group: Our ministry is growing! Middle School Youth Group is in desperate need of volunteers for the upcoming fall semester. Please, consider serving our amazing 6th - 8th grade students. Contact [email protected] for more info!

• Join us in prayer at WS Prayer Night, Apr 27: Through worship and prayer we will explore how the gospel renews our world view in the areas of work and rest. Attend with your Community Group!

• Sign up to help with the Diaconate Meals Ministry: If you are willing and able to cook/buy and deliver a meal to a congregant going through chemo, recovering from surgery, welcoming a new child, etc. (or if you yourself would like to request meals) please contact Christine at [email protected].

• Lead events for adults with mental disabilities through HFNY, Apr 28: Build relationships with residents at Rita Berger House through outings and events with The Bridge on April 28 from 1 to 3 p.m.

• Attend Safe Families training with HFNY, May 12: Learn how you can come alongside overwhelmed families with limited resources on Saturday, May 12 from 10 a.m. to 1 p.m.

• Register for Career Direction Workshop, May 12: Find a career that fits your personality and interests. This all-day workshop includes the results of your Strong and MBTI assessments processed with a trained counselor. Lunch provided.

• Join the CFW for Soulful Artistry, May 23: Join David Kim and world-renowned artist Mako Fujimura, for this event in their Soulful Work Lunch Series. Lunch and a time of Q&A included.

• Attend From Exclusion to Belonging: A Workshop on Disability, May 31: Join HFNY at W83 Ministry Center for a workshop to discuss how we can love and serve our neighbors with disabilities.