Redeemer West Side Update
Waking up on this first day after Easter is opening our eyes to a world that has once again reflected on and celebrated the words "He is not here; He is risen just as he said." (Matthew 28:6) For those who follow Jesus, the challenge of this new day is to live differently in light of these words. Jurgen Moltmann puts it this way:
The resurrection faith is not proved true by means of historical evidence, or only in the next world. It is proved here and now, through the courage for revolt, the protest against deadly powers, and the self-giving of men and women for the victory of life.
In the words of the Apostle Paul it means, "let us live up to what we have already attained" (Philippians 3:16). What have we attained through the death and resurrection of Jesus? New life in the Spirit (Romans 8:9). Therefore, to live up to what we have attained means participating in the Spirit's work to bring the power of the resurrection to bear in our lives, neighborhood, workplaces, homes and city. It means taking seriously the call of Easter faith that Moltmann goes on to define as participating in God's love for the world by "getting up out of the apathy of misery and cynicism of prosperity and fighting against death's accomplices in this life."
I'm not sure what that means for you this week. Perhaps checking out opportunities to serve through HFNY, or one of the many opportunities to serve the church. But for all of us it means living differently because "Jesus is risen, just as he said."
Therefore, my dear brothers and sisters, stand firm. Let nothing move you. Always give yourselves fully to the work of the Lord, because you know that your labor in the Lord is not in vain. – 1 Corinthians 15:58
In Christ,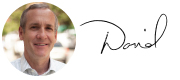 Rev. David Bisgrove
Redeemer West Side Senior Pastor
---
---

• Serve with HFNY at All Angels' Pathways Program: Provide food, supportive services, and hospitality to homeless guests on Tuesdays or Thursdays from 10 a.m. to 12 p.m. Register online.

• Host a middle school Young Life gathering with HFNY, Apr 29: Volunteers help with set up, activities, building relationships with kids, and clean up after the gathering. Register online.

• Join the next Agora conversation, Apr 30: Join authors Amy Julia Becker and Andy Crouch in conversation on "Turning Toward Love": what Becker has learned about privilege as the mother of a child with special needs.

• Apply for Gotham Fellowship by Apr 30: The Gotham Fellowship is a 9-month, seminary level program designed to help you broaden your understanding of and deepen your connection to God's redemptive work to and through your own work.

• Sign up for the next West Side Dads meeting, May 4: Whether you are a dad of kids at home, a dad of adult children, or you're a future dad, you are invited to join us as we seek to explore what it means to support and lead our families to be formed in Christ's image.

• ATTENTION MEMBERS, May 5: On May 5, Redeemer churches will hold their annual Congregational/Corporate meetings to elect deacons and elders, trustees, pastors, and receive financial updates. West Side's meeting will be held immediately after the 11:30 a.m. service.

• Attend our new spring class The History of the Black Church in NYC, May 8: We'll hear the stories of the first black pastors and congregations in the Presbyterian and Episcopal traditions (late 18th-early 19th century) which are often a neglected part of the history of the Afro-American church.

• Sign up for The Philip Series, May 9: Do you tend to resent God when you find yourself going through a particularly difficult time? Job did. Come hear more about his story and how we can trust God even in the midst of suffering.

• Join author Vesper Stamper at Agora, May 14: Vesper Stamper, National Book Award-nominated author of the graphic novel What The Night Sings, discusses her book about a teenage musician who survives the Holocaust and learns to sing again, followed by a hands-on workshop.

• Join HFNY for a Safe Families for Children info session, May 21: Safe Families is a volunteer-driven ministry with the goal of keeping kids safe and families intact. Learn how you can volunteer and come alongside overwhelmed families in our city. Register online.