Redeemer West Side Update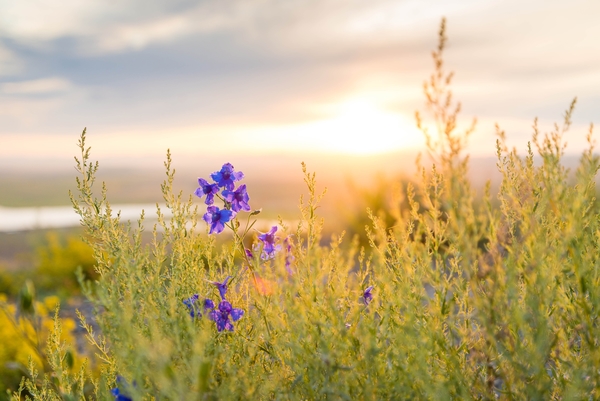 Celebrating the hope and new life of Jesus' resurrection always makes Easter Monday feel like the first day of the rest of my life. That's because Easter reminds me of two necessary things to make the Easter hope a daily reality. First, Jesus' resurrection is a vindication that he was who he said he was. This is the point Paul made with Greek philosophers in Acts 17 when he essentially said "No more excuses, Jesus is alive!" The empty tomb brings comfort and assurance during times of suffering and doubt. Therefore, we must go back again and again to the empty tomb and remember that Jesus is alive. Second, Easter affirms Jesus' call to get to work bringing about God's Kingdom "on earth as it is in heaven." NT Wright put it this way:
What you do in the present — by painting, preaching, singing, sewing, praying, teaching, building hospitals, digging wells, campaigning for justice, writing poems, caring for the needy, loving your neighbor as yourself — will last into God's future. These activities are part of what we may call building for God's kingdom."
So take a deep breath today and say again to yourself, "He is risen indeed. Alleluia!" And then get to work!
In the past God overlooked such ignorance, but now he commands all people everywhere to repent. For he has set a day when he will judge the world with justice by the man he has appointed. He has given proof of this to everyone by raising him from the dead. — Acts 17:30–31
In Christ,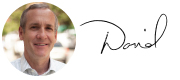 Rev. David Bisgrove
Redeemer West Side Senior Pastor
---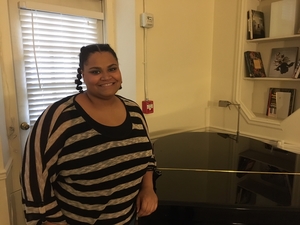 Ivana Quiros
The Bowery Mission Women's Center
For a long time, I was looking for fulfillment everywhere else. And I've realized I can only get that through God.
My name is Ivana, I'm 28 years old and I'm from Staten Island. For the first five years of my life, I lived in foster care. I wasn't introduced to a religion, let alone a relationship with Jesus Christ. My mother had been taken in by a pastor at the time and she was learning about Jesus. When she got clean, she got me back when I was at the age of six and taught me about Jesus. We used to go to church and it was a great experience for me, learning about the Lord's love.
We attended church all the way up until my teens and then I stopped going. I drifted into worldly things. I tried drugs, alcohol, weed — but these things didn't really satisfy so, I stopped doing them. But then I got into other things, like sex, and I was just living in sin, guilt and depression. I was suicidal. I even tried to take my life once. But, I always had God in the forefront of my mind. I thought, "If I take my life, what will he say to me?" But, I was still living worldly. I had accepted Christ as my Savior but I hadn't made him my Lord. I had to learn how to keep him at the center of my life.
In 2014, my father passed away and my depression came back. I stopped going to work for two years. I just laid on the couch, watching the world pass me by. Everyday, I would pray and ask God not to forget me. I was waiting. I wanted to live, wanted to do something. At the end of 2016, I realized I let another year slip and I decided to get up and get out.
I wasn't sure what I was looking for but, one morning I knew I heard God's voice. I woke up really early and I felt him say, "Go." So I went to my god-brother's house and he looked up some shelters for me. The first one that popped up was The Bowery Mission. So. I went over there and that very day, February 6, 2017, I got into the women's residential program.
I wasn't expecting anything more than a bed and maybe a meal. But God provided exceedingly, abundantly beyond what I imagined. Coming here has helped me to build a firmer foundation of God's love and to know who I am in Christ. Being here with the other women is great because we support each other. It's a sisterhood. We all bring our own struggles to the table and help each other. To have that fellowship is a great thing. I'm learning so much from their situations and we help uplift one another. It really is a safe haven where we can grow in God.
Throughout my life, I was always rejected. I was definitely trying to fill voids and I had not come to a full realization, a full acknowledgement, that God's love makes you whole. I wasn't in the position to receive his love fully. I was always condemning myself. I had accepted Him as my Savior, but I didn't have that intimacy with Him yet. I just did not accept that He would love me so much.
But since coming to the Bowery, my relationship with God has grown. I'm becoming more aware of His presence. I'm reading the Bible more and I'm more in tune with God. I even got baptized this past January! I'm learning every day how to make him my Lord and that he truly does love me. Here, we focus more on ourselves, we focus more on the Bible and God and our relationship with Him. It's been a blessing. I'm learning how He's been patiently waiting for me to just be in His presence.
And that's what I hope for my future. I'm about to enter Phase 2 of the program here. I'm getting into an ACCESS-VR that's going to help me work on my soft skills so I can do reception or administrative work. The Bowery is helping me get on my feet, little by little. But they help first the inner person. And that's the most important thing to me. I want to stay close to God and I desire to do His will. For a long time, I was looking for fulfillment everywhere else. And I've realized I can only get that through God. So, I pray that I'm obedient to Him and fulfill His will for my life.
The Bowery Mission Women's Center is one of Hope for New York's non-profit affiliates serving New Yorkers in need. 100% of what you give to HFNY this Easter will go to support their 50 non-profit affiliates across the city, making stories of transformation — like Ivana's — possible. Visit hfny.org/easter to give.
---

• There's still time to give to bring hope with HFNY: 100% of your gift to Hope for New York supports the mercy and justice work at our 50 non-profit affiliates across New York City. Give online.

• Spring Classes open for registration: West Side Classes are an important resource for spiritual growth at Redeemer. Join us for classes covering the New Testament, our Public Life, Relationships, Prayer and Marriage.

• Lead worship at St. Paul's House with HFNY: Share a devotional or lead worship service at Friday breakfast and gospel service on April 6 from 7 to 9 a.m. Register online.

• Register for the Faith & Work conference: When we discover that we're formed to work for God's glory, we find that our small tasks aren't so small, and our big tasks are in better hands. Register online or in the app.

• Join the CFW for Faith & Work Class, Apr 17: A six week introductory level class held on Tuesday nights. This cross-vocational course will focus on 6 different Bible passages from which we will gain insight concerning God's intention for our work.

• Serve teens with disabilities at Young Life with HFNY, Apr 19: Assist with club activities and games on the Upper West Side monthly from 6 to 7:30 p.m. starting on April 19. Learn more online.

• West Side Dads meet again, Apr 21: Dads in all stages of fatherhood, come share and explore what it means to see our families formed in Christ's image. 10 a.m. to 12 p.m. Register online.

• Attend Intro to Redeemer West Side, Apr 26: New to Redeemer? Interested in church membership? Come learn about our history, ministries, and where you fit in at Intro to Redeemer West Side. Register online or in the app.