Redeemer West Side Update
In a recent article in the Atlantic, an academic argued that we needed to "normalize COVID in the public psyche" as it will be part of our day-to-day lives for a while. He likened our situation to WW2 with images of people walking past bombed out buildings in London, briefcases in hand, stating, "I think we are in store for a similar period in history, as we learn to make greater peace with the world's chaos and our own mortality." Regardless of whether that is an accurate prediction of the future, the next insight was what caught my attention. We need to listen and learn from those most vulnerable, like the elderly, as they have gone through difficult times in their lives and are, therefore, "culture keepers, full of stories of how you get through major tragedies and upheavals."
It struck me that the church is a culture keeper with many stories that roll up into one story, the good news of a God who loves us and is with us during times of suffering. In the midst of pain, loss and disillusion there is a story to tell our neighbors, co-workers, relatives and friends - a story we need to tell ourselves over and over again - that we are God's children, adopted into God's family through the sacrificial death of Jesus. He has made peace with the world's chaos for us and has given us his Spirit to comfort, guide and empower us as we make our way through this valley of death's shadow. That is a story worth telling.
Hear, O Israel: The Lord our God, the Lord is one. Love the Lord your God with all your heart and with all your soul and with all your strength. These commandments that I give you today are to be on your hearts. Impress them on your children. Talk about them when you sit at home and when you walk along the road, when you lie down and when you get up. Tie them as symbols on your hands and bind them on your foreheads. Write them on the doorframes of your houses and on your gates. — Deuteronomy 6:4-9
In Christ,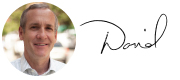 Rev. David Bisgrove
Redeemer West Side Senior Pastor
---
Our kids at West Side Children wanted to say thank you to all of the healthcare workers and first responders who have been working so hard to take care of everyone who has fallen sick due to COVID-19. Thank you!
Subscribe to West Side Children's YouTube Channel
---

• Lament & Prayer: Racism in the Time of COVID-19, Apr 20: Join us tonight to cry out to God during this unprecedented crisis our city, country, and world face, and to specifically lament the racism and racial disparities that have grown in light of COVID-19.

• RSVP for Virtual Gotham Info Session, Apr 20: Join Gotham alumni, Faith & Work pastoral staff, CFW staff, and a guest lecturer Dr. Vince Bacote of Wheaton College to learn about the Gotham experience. 7 p.m. via Zoom tonight.

• Pray with us during the week: Monday through Friday at noon come together to pray for your church family, the city, the country and the world.

• Registration open for new virtual class, Apr 22: Join Pastor Drew for "Not Yet: Waiting for the Way Things Will Be." God's Kingdom promises us hope for the future in the midst of a broken and fallen world. Joys and sorrows mix together in our life, and both of them point to Christian progress in faith.

• Join a Virtual Community Group: While groups can't meet in person at this time, our need for gospel community and support is crucial. If you aren't in a Virtual Community Group, we'd love to welcome you into one!

• Stop by for Coffee Hour this Sunday, Apr 26: After participating in our online worship service, grab some coffee or your favorite morning beverage, dress in your Sunday best (or favorite PJs) and meet up with our pastors and staff and catch up with friends old and new.

• Hope For New York Sunday is next week, Apr 26: Support the HFNY Relief Fund to provide critical relief grants and resources to 60+ affiliates! This week, any donation that is made to the HFNY Relief Fund will be matched up to $50K.

• Stay Connected during COVID-19 Loneliness and Isolation, Apr 30: Social distancing has disrupted quality connectedness that can be an anchor amidst life's current challenges. Cultivate connection with God, others and self in this 4-week remote support group.

• Are you okay?: We really want to know. We've set up a way for you to opt-in for weekly care from members of our staff via phone, text or email.

• RSVP for Premarital Seminar, May 2: Relationships haven't been put on pause as we've been practicing our social distancing. If you are getting married or even just thinking about it, join other couples for biblical teaching on marriage, exercises that help couples learn more about each other, and a time of Q&A.