Redeemer West Side Update
Yesterday was Palm Sunday. The crowds cheered. Jesus arrived triumphantly. The King has come. All is well. Except, it isn't.
One writer described Palm Sunday as the Trojan Horse of the Christian year. We are lured in by the festivity of Jesus' arrival only to realize that this same crowd will cry "Crucify him!" The challenge for us is to look at the cross and not just see the benefit that accrues to us through his death, but our culpability in sending him there. "Crucify him!" is the cry of our hearts. One of the earliest verses associated with Good Friday was from the Book of Lamentations, "Is it nothing to you, all you who pass by?" (1:12)
This is the week to stop and look at Jesus; to be attentive to our heart's indifference to his suffering and to put ourselves in earshot of Jesus' words "they know not what they do." I don't. He did. That's what makes this coming Friday "good."
"You were bought with a price" – I Corinthians 6:20
In Christ,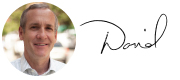 Rev. David Bisgrove
Redeemer West Side Senior Pastor
---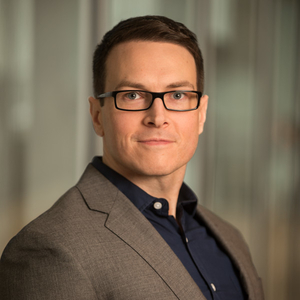 Geoffrey Allen
Gotham Fellow, Class of 2015
If we, individually, are what is wrong with the world, then I have to start by examining myself.
For Geoffrey Allen, a creative strategist, "New York has been a great place to work. The plurality of industries and nearby cities provide ample opportunities for interesting and meaningful work." Originally from the East Coast and the South-Central U.S., Geoffrey moved into the city in 2008 and was soon introduced to Redeemer's Center for Faith & Work and Gospel & Culture conferences. This sparked an interest that led him to co-lead a vocational group for marketing professionals called Creative Communications Group (formerly A.D. Agency), join a 7-week and a 3-month Vocational Intensive, and eventually apply to the Gotham Fellowship.
Although he was familiar with some of the readings in the Gotham curriculum, Geoffrey was drawn to the idea of discussing the texts within community. He admits that the financial commitment for the program made him think twice about applying. However, he decided to apply and made a final decision to commit after being accepted.
Looking back on his Gotham experience, Geoffrey was impressed by how quickly his cohort developed into a close community. "Gotham excels in rapidly forging natural, tight-knit communities, which is sometimes rare in New York. The friendships and content have a profound impact on you." Throughout the 9 months, Geoffrey and his cohort explored how individual heart change can lead to renewal in our broader culture and society.
A few years out from his Gotham experience, Geoffrey brings that worldview into his work today. "If we, individually, are what is wrong with the world, then I have to start by examining myself. Am I contributing to a healthy work environment where employees, clients, and vendors are excited about projects, job security is reinforced; and everyone is compensated fairly? Does my industry promote or undermine human dignity, a healthy society, and innovation or cultural development?"
If you find yourself asking similar questions about your work and wondering how your faith can speak into the vocation you find yourself in, consider applying for the 2019–2020 Gotham Fellowship year. Applications are due by April 30. Learn more here.
---

• Invite your friends to a Holy Week service: There are three services on Good Friday and four services available on Easter Sunday. Who will you invite to hear the good news?

• Give to bring hope to our neighbors in need: 100% of what you give to the Easter Sacrificial Offering supports programs at Hope for New York's 50+ affiliates serving New Yorkers in need. Give in service on Easter or online.

• Continue questioning Christianity: If you participated in the Questioning Christianity series, continue investigating the claims of Christianity by joining a Questioning Christianity Group.

• Register for the next Marriage Renewal class, Apr 24: Marriages were not created to exist in isolation. Marriage flourishes when it's lived out among a community of other single and married people. $10 goes toward the dinner we will be enjoying together.

• Prepare and serve breakfast with HFNY, Apr 27: Volunteer with Living Waters in Brooklyn to prepare and serve a delicious breakfast to over 100 guests, including the elderly, children, and the homeless. Register online.

• Come work with us, we're hiring: We are looking for some new Community Group interns! If you are considering a career in vocational ministry and have a passion for New York City visit our website and fill out the application!

• Join the upcoming Agora conversations: On April 30, Amy Julia Becker will be discussing with Andy Crouch on what she's learned about privilege as the mother of a child with special needs. On May 14, Vesper Stamper discusses her book about a teenage musician who survives the Holocaust and seeks to find her voice as a singer again. The discussion will be followed by a hands-on art workshop.

• Encourage other dads at West Side Dads, May 5: Dads in all stages are welcome to join us as we seek to encourage and challenge each other as we lead our families to be formed in Christ's image. Childcare available.

• Join HFNY for a Safe Families for Children info session, May 21: Safe Families is a volunteer-driven ministry with the goal of keeping kids safe and families intact. Learn how to come alongside overwhelmed families in our city. Register online.

• Attention West Side Members: Mark your calendars for the upcoming gathings. April 28 is the next Members Connection. May 5 is the annual Congregational and Corporate meetings where we will be electing lay leaders and trustees, as well as hear financial and ministry updates.