Redeemer West Side Update
As I was reflecting on the resurrection story of the two friends walking from Jerusalem to Emmaus (Luke 24) it struck me how it brings the story of Jesus to a full circle. At Jesus' birth we are told that his name would be Immanuel which means "God with us" (Matthew 1:22-23). And on that road to Emmaus we find the promise that the resurrected Jesus is with us as we make our way along the road of life. In the Bible, walking with God is one of the most theologically significant metaphors there is. In the book of Leviticus, God says, "I will walk among you and be your God …" The resurrection of Jesus means you will never be alone. God is sheltered in place with you. So on this Easter Monday I will leave you with an advent poem by Madeleine L'Engle as an encouragement that today, and every day, Jesus is with you.
And surely I am with you always, to the very end of the age. — Matthew 28:20
In Christ,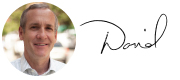 Rev. David Bisgrove
Redeemer West Side Senior Pastor
First Coming
Madeleine L'Engle
He did not wait till the world was ready,
till men and nations were at peace.
He came when the Heavens were unsteady,
and prisoners cried out for release.
He did not wait for the perfect time.
He came when the need was deep and great.
He dined with sinners in all their grime,
turned water into wine.
He did not wait till hearts were pure.
In joy he came to a tarnished world of sin and doubt.
To a world like ours, of anguished shame
he came, and his Light would not go out.
He came to a world which did not mesh,
to heal its tangles, shield its scorn.
In the mystery of the Word made Flesh
the Maker of the stars was born.
We cannot wait till the world is sane
to raise our songs with joyful voice,
for to share our grief, to touch our pain,
He came with Love: Rejoice! Rejoice!
---
There are many in our church family who have been financially impacted by COVID-19.
We believe it's in moments like these when the church is called to press into the mission of God: to love and serve the vulnerable with wisdom and grace. A couple of weeks ago we established the West Side Disaster Relief Fund. Donations to this fund will be deployed immediately to support and stabilize members and regular attenders from the Redeemer West Side community whose lives have been turned upside down due to COVID-19 related job loss.*
Jesus reminds us in John 13:34-35, "A new command I give you: Love one another. As I have loved you, so you must love one another. By this everyone will know that you are my disciples, if you love one another." If you are in a position to support those among us during this uncertain time, please consider making a tax deductible donation here.
*If you are a member of the Redeemer West Side community and have lost all or a significant portion of your income due to COVID-19, your church wants to help support you in this season. Please fill out this brief form to let us know how you've been economically impacted by COVID-19. A member of our team will reach out with further instructions. Your name will be kept confidential and this will only be used to help us meet your needs as we are able.
---

• Questioning Christianity is livestreaming, Apr 16: This month's topic is Hope in Times of Fear. We'll discusses how belief in the resurrection can serve, and has served, as a resource of hope for people in times of crisis.

• Sign up for new virtual class, Apr 15: Pastor Joel will take us through the book of Ezekiel. Through this book, we'll learn many lessons about how faith in God adapts when our world is turned upside down.

• Pray with us Monday through Friday: Noonday Prayer is led by Pastor David from 12 to 12:30 p.m. Monday through Friday. Join us to pray for our city, our loved ones and our world.

• RSVP for CFW's Gotham Fellowship virtual info session, Apr 20: Join Gotham alumni, Faith & Work pastoral staff, CFW staff, and guest lecturer Dr. Vince Bacote of Wheaton College to learn about the Gotham experience. 7 p.m. via Zoom.

• Facing Fear and Loss during the COVID-19 crisis, Apr 21: In the midst of so much uncertainty from loss of jobs, security, time, space, and loved ones, there is much to fear. Connect with others and God to find hope and face the unknown future in this 4-week remote support group.

• Stay connected with your church family: From seeking help, to providing help, praying together, joining a Community Group and taking classes, we pray these connections points will encourage you throughout the week!

• Set up a recurring gift to Redeemer West Side: Even though we've physically closed our doors during this season, the church is still running and in need of your generosity. This is a great time to set up an online recurring gift!

• Sign up for a Redeemer Counseling support group: In response to COVID-19, Redeemer Counseling will be offering remote counseling groups to process concerns related to this crisis for teens and adults.