Redeemer West Side Update
When reading the gospels it is obvious that Jesus didn't come just to save people but to call them into a discipleship relationship with him. In other words, to be a Christian is to be a disciple (or follower) of Jesus. The other obvious thing you find when reading the gospels is that there were many who admired Jesus but didn't follow him. Kierkegaard explains the difference this way:
A follower is or strives to be what he admires. An admirer, however, keeps himself personally detached. He (or she) fails to see that what is admired involves a claim upon him, and thus he fails to be or strive to be what he admires.
Following Jesus during Lent, as he resolutely worked his way to Jerusalem (Luke 9:51), is a reminder that to be his disciple is to invite rejection, risk, and sacrifice. There is no playing it safe, admirer, when it comes to living the Christian life. So one question to ask yourself this lenten season is, "Is my current relationship with Jesus marked more by following or admiring?" And don't just ask yourself, ask those who know you whether or not your life tangibly expresses the things you admire about Christ. This is the eternal life promised by Jesus and it starts by embracing his call to die. A call that we must respond to over and over again.
Then Jesus said to his disciples, "Whoever wants to be my disciple must deny themselves and take up their cross and follow me. For whoever wants to save their life will lose it, but whoever loses their life for me will find it. – Matthew 16:24-25
In Christ,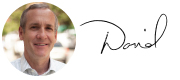 Rev. David Bisgrove
Redeemer West Side Senior Pastor
---
---

• Invite friends to Holy Week services: The complete list of services that are happening across the Redeemer Family of Churches during Holy Week is available for you to view.

• Serve lunch to homeless guests at The Salvation Army with HFNY: Volunteers set up the tables and chairs, serve the meal, and clean up. Volunteers can also interact with the guests and offer prayer and encouragement. Mondays or Wednesdays from 11:15 a.m. to 1:30 p.m. Register online.

• Pray for Questioning Christianity: Questioning Christianity is for those exploring the Christian faith or someone in the Redeemer community who is bringing a friend who doesn't identify as Christian. Pray for those who are attending!

• Serve children with HFNY at Chinese Christian Herald: Volunteers are need to serve through bible study, worship, and games on Saturdays from 10 a.m. to 1 p.m. Learn more online.

• Register for the next West Side Dads meeing, Apr 6: All dads are invited to come together to explore what it means to support and lead our families to be formed in Christ's image. Childcare available.

• Learn more about MAPC-SJ Shelter, Apr 7: MAPC/St. James Shelter, is an overnight homeless shelter for 12 men staffed entirely by volunteer hosts every night of the week. Orientation is a chance to learn how HFNY volunteers serve homeless guests. Register online.

• Sign up for Intro to Redeemer West Side, Apr 7: Whether you are new to Redeemer West Side or have been attending for a while, Intro to Redeemer West Side is a great way to get more acquainted with our history, ministries and ways to get involved.

• Learn about singleness with Sam Allberry, Apr 10: We are excited to invite everyone to an evening with Sam Allberry where he'll be going over the key findings in his new book, "7 Myths About Singleness."

• Register for How to Read the New Testament, Apr 16: If you are getting ready to finish How to Read the Old Testament sign up for the next class! We'll be going over key themes of the New Testament as well as tips on how to better understand what we are reading.