Redeemer West Side Update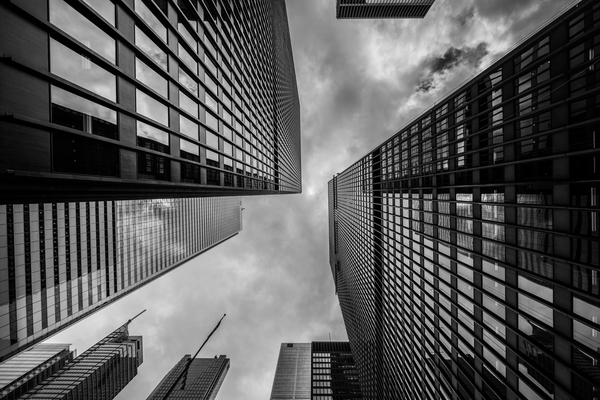 All four gospel writers capture the story of Mary anointing Jesus with expensive perfume, highlighting its significance in the mission of Jesus. Judas registered his disapproval of Mary's gesture stating that the perfume should have been sold and the proceeds given to the poor. We learn his true motive, however, as he was embezzling funds. Jesus' response is jarring, stating that the anointing was in anticipation of his burial and that the poor would always be with them.
What are we to make of this on this Monday of Holy Week? That we, like Mary, need to be preparing for Jesus' death. We must understand and prioritize the depth of his love and sacrifice which we will celebrate on Good Friday. And as we do, we will be better able to care for a world that contains both the physically and spiritually impoverished. Leslie Newbigin puts it this way:
Devotion to Jesus and gratitude for his sacrifice will lead in fact to a service of the poor (which will always be needed) in a manner quite different from a legally required almsgiving. It will be in fact part of the fragrance of the gospel which is destined to fill the whole world.
In other words, as we allow the fragrance of Jesus' death to animate our lives and our church, it will bring hope and healing into the lives of those around us.
Then Mary took about a pint of pure nard, an expensive perfume; she poured it on Jesus' feet and wiped his feet with her hair. And the house was filled with the fragrance of the perfume.
John 12:3
In Christ,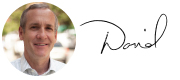 Rev. David Bisgrove
West Side Congregation Lead Pastor
---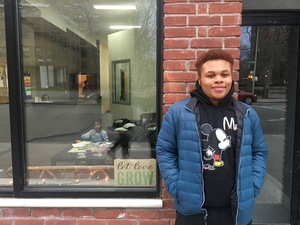 Max Bridge
Mentor-in-training, Mont Lawn City Camp
As for me, I'm ready for whatever God gives me, and I know he has a plan for me.
Max Bridge is a 17-year-old junior in high school from the South Bronx. He's also a mentor-in-training at Mont Lawn City Camp, one of the non-profit affiliates of Hope for New York. Below, he shares his story of how getting to know Jesus has transformed his life:
I was raised by my mom, who played the role of my father and my mother for me and my four brothers. We weren't the wealthiest family, but we also weren't the most needy. Growing up, I saw a lot of good and a lot of bad which was really overwhelming. There is so much negativity in the South Bronx. A lot of people barely make it to 16.
I used to be the kid who sat in the back of class not talking to anyone. I wouldn't even take my hood off in school. I would just walk around by myself, lonely. I was angry. I was depressed.
My family went to church when we were all younger, but things changed when my brothers were introduced to drugs and alcohol. I'm grateful that God didn't let me take that road. I can now see how even before I really started following him that he had my back.
Still, my relationship with God was weird. When I prayed, it felt like I was just talking to myself. It felt crazy. When my grandparents died, that's when I lost hope in Jesus.
The day before my grandmother died, I prayed for her. When she died, it felt like God hadn't answered my prayers. Everyone was telling me there's this God that we pray to and he answers all prayers. But when I prayed for my grandmother, he didn't answer. I felt so empty. Then my grandfather went into a depression and died five years later. Their deaths really hit me. I was fueled by anger and depression. I blamed Jesus for their deaths and for other problems I was going through. I saw everything and everyone around me as negative.
That summer, I went to Mont Lawn Camp, a summer camp that I'd gone to since I was a little kid. But, the way the counselors talked about God hit me in a new way and really stuck with me. I learned that God doesn't always answer our prayers immediately and that sometimes he doesn't give you what you want, but he will give you what you need. I was able to see that God really does have a plan for me. My mentors there helped me build that relationship I had always been seeking and gave me a better chance to find what I had been looking for.
I started praying everyday and praying became more comfortable. Reading the Bible got more comfortable. I started seeking help from Jesus and I started to build confidence. He helped me channel my anger into something better. Now, I play basketball for my school. I stopped being the kid who sat in the back and didn't talk to anyone.
In the past couple years of following Jesus, he has changed the way I view things. He's changed my attitude towards people, towards life, in a positive way. He's given me a sense of security. As I've grown in my relationship with him, I can see the ways that he's had my back all along.
That's been one of the really cool parts about growing up in the South Bronx, being part of Mont Lawn City Camp, which is the year-round version of summer camp here in the city. They've been family to me — that's how I view everyone there. I call everybody there my brother and my sister. Everyone there genuinely cares for one another, and they've shown me that, as Christians, we are called to love each other.
Now, I'm a mentor-in-training to another kid, a nine year old. He gets me, and I get him. I love this kid to death. My job is to pass down to him whatever I learn. So I'm just gathering knowledge, reading God's Word, and trying to convey that to my mentee to help him grow in his relationship with God.
As for me, I'm ready for whatever God gives me, and I know he has a plan for me.
---

• Lincoln Square launches in 6 days: Continue praying for Lincoln Square as the team and volunteers prepare for their first service this Sunday.

• Check out Holy Week schedule: Invite a friend to one of our Holy Week services.

• Celebrate Easter with Children's Ministry: Children's Ministry still needs extra hands in our nursery and preschool classes on this special day. Attend one service, and serve at another, as you share this joyful day with the littlest among us. Contact [email protected] for more information.

• Members, start preparing for Congregational Meeting: In preparation for the May 20 congregational meeting, start reviewing the proposed bylaw changes and motions so you can be prepared to ask questions at the West Side town hall on April 29.

• Question Christianity in community: West Side Cafe is an open space where questions and doubts about Christianity can be explored. Join us every Tuesday at 7 p.m. at W83 Ministry Center.

• Regsiter for CFW's Soulful Entrepreneur: Join the Center for Faith & Work for a lunchtime conversation on what makes a Soulful Entrepreneur on April 20. David Kim and Dave Evans lead a discussion on how the intrinsic, instrumental, and innovative work of entrepreneurs and investors can embody God's incarnate glory in our world.

• Give to the poor and marginalized: This Easter, give to see all New Yorkers flourish. 100% of what you give through the Easter Sacrifical Offering will go toward strengthening Hope for New York's 40+ non-profit affiliates. Give at Redeemer on April 16 during the special offering

• Provide homework help and Bible study to youth on Staten Island: Tuesday through Thursday from 2:45 p.m. to 6 p.m. Urban Hope Inc. was formed to rescue and uplift children, teen and youth in the West Brighton community. Volunteers needed to help children with their homework, learning to read and lead Bible studies through arts, music, and drama.

• Become a Site Host at Habitat Builds and attend volunteer training: Saturday, May 6 from 10 a.m. to 1 p.m. Volunteers will be trained as Habitat representatives who will help ensure a positive and organized experience for volunteers who help build homes and revitalize NYC communities each year. RSVP online.