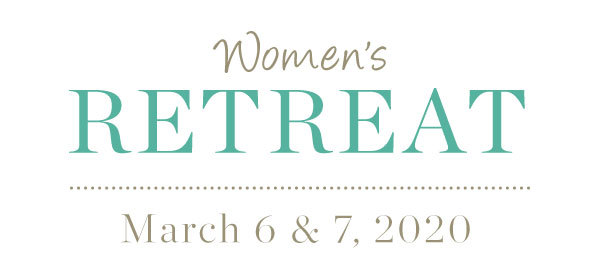 Taking care of the body has captivated our culture. Diets, juice cleanses, essential oils, exercise and kombucha have dominated the conversation. An indicator of caring about your health is having good posture. Have good posture means being aware of your body. We sit up straight with our shoulders back and chin level. While all of this is a good thing, there's one posture that's more important but is hardly ever talked about. The posture of the heart.
Heart posture refers to an inner attitude, the way we see, feel, and approach God. On March 6 and 7, Redeemer West Side is hosting Paige Benton Brown who will take us on a journey through 1 Samuel. In this book of the Bible, she'll direct our attention to the heart postures of Hannah, Samuel, Eli and The People of Israel. As we look at these four examples, you'll be encouraged to become aware of your own heart and how you position yourself in relation to God, accept the reality of where your heart is, confess to God, and trust that through his Holy Spirit your posture can change.
Our hope is that you will walk away with more awareness of your own heart posture. But on a wider scale, we pray that you will be inspired to passionately study God's word and deepen relationships with the women around you.

---
Speaker


Guest Speaker | Paige Benton Brown
Paige Benton Brown completed a masters degree at Covenant Theological Seminary after graduating from the University of Mississippi. She served on staff with Reformed University Fellowship at Vanderbilt University for many years, and again at the University of Virginia. In between campuses, she was a teacher on staff at Park Cities Presbyterian Church. After several years in New York City and Washington, DC, Paige and her husband, Reagan, now live in Nashville, Tennessee, with their three children.
Listen to some of Brown's previous talks.



Additional Contributors
Panelist | Kathy Keller
Kathy Keller graduated from GCTS with her MA in Theological Studies in 1975. She had just married Tim Keller six months earlier. Their first church, in Hopewell, VA, was a nine-year learning experience in cross cultural living, (small, southern, and only the elementary school teacher had gone to college.) Kathy spent those years giving birth to and raising David, Michael and Jonathan, who today are 40, 38, and 35. During Tim's years on the faculty of Westminster Seminary in Philadelphia, Kathy worked as an editor for Great Commission Publications. She and Tim moved to Manhattan in 1989, where Tim preached and Kathy was the entire staff of Redeemer Presbyterian Church. As other women and men were hired, her role on staff became that of Assistant Director of Communications. In 2017, both Kathy and Tim moved to Redeemer City to City. She also has a second career comforting those who get converted at Redeemer and then find out that it doesn't ordain women.

Evening Music Director | Rozz Morehead-Strebe
Rozz is the Music Director for Redeemer East Side's evening service. Broadway/Off-Broadway/Regional credits include Once On This Island, Big River, Urban Cowboy, Dreamgirls, Aida, Joseph, and Candide. She's recorded with Moby, Black 47, Grover Washington, Eartha Kitt and as a back-up singer for Diana Ross, Ben E. King, and Maxwell. She served 10 years as Music Director at All Souls Community Church, Suffern, NY. She can be heard on episodes of The Wonder Pets and she co-wrote the title cut "Home For Christmas" on the NSYNC Christmas album. She married her husband Vince in 2017.

Arts Presentation | Vanessa Libbey
Vanessa Libbey is a multifaceted creative. She is a classically trained singer and actress whose performances span opera, broadway, and jazz. Recently, she has been fortunate to play the leading lady in two beautiful short films with more on the horizon. She writes poetry and children's books, which she also illustrates. Vanessa recently started a calligraphy company, Gilded Pen Calligraphy, after doing all kinds of freelance calligraphy for friends and acquaintances. She loves adding beauty to special occasions, and is pleased to have a website coming out soon. Vanessa loves deep thought, the nuance and intentionality of words, and she takes great joy in meditating on the truth and beauty of God's promises via poetry. She is deeply grateful to be a part of a Christ-filled community at Redeemer, and treasures the many spirit-filled friendships which have blossomed at W83.

---
Location
W83 Ministry Center: 150 W. 83rd St. (between Columbus and Amsterdam)
Nearest subway stops: 79th Street (1), 86th Street (1), 81st Street (C) and 86th Street (C)

---
Schedule

Friday, March 6

6 p.m. Doors open and check-in
6:30 p.m. Welcome and worship
7 p.m. Session 1 | The Desperate Heart
8 p.m. Dessert reception
9 p.m. Day ends
Saturday, March 7
8 a.m. Check-in and light breakfast
8:45 a.m. Day 2 Kick off and worship
9:15 a.m. Session 2 | The Compromised Heart
10:15 a.m. Congregation Breakout 1
11:15 a.m. Session 3 | The Useful Heart
12 p.m. Lunch (on your own)
1 p.m. Session 4 | The Conquered Heart
2:15 p.m. Congregation Breakout 2
3:15 p.m. Closing Panel
4 p.m. Retreat ends
---
Pricing
Redeemer leaders, volunteers and Members
Other Redeemer congregants
Price increases for everyone on February 21
$75 through March 5
Registration closes at 11:59 p.m. on March 5
---
Volunteer
Volunteers are needed to help with registration, seating, and providing general direction through the building. While volunteering, there may be time to sit in on some of the sessions. If you are interested in volunteering, please fill out this form.
---
Frequently Asked Questions

Who should attend the Redeemer Women's Retreat?
Anyone woman part of the Redeemer Network of Churches and Ministries who are interested in developing a deeper passion for God's Word and relationships with other women.
Will childcare be provided?
We will not be able to provide childcare on site but we have an option to offset those costs. Please contact Karen at [email protected].
Will you allow walk-ins?
We will not be accepting walk-ins March 6 or March 7.
What is the cancellation policy?
Full refunds will be provided until March 4. After March 4, no refunds will be issued.
Is it possible to attend for one day of the retreat?
The sessions throughout the two days of the retreat build on each other so we discourage only attending just one of the days. If you can only make it on one of the days, we still encourage you to attend.
When is the retreat?
On Friday, March 6, doors will open at 6 p.m. and ending at 9 p.m.
On Saturday, March 7, doors will open at 8 a.m. and ending at 4 p.m.
Will meals be provided?
There will be a light breakfast in the morning on Saturday, March 7 and snacks available throughout the day. Lunch will not be on Saturday, March 7.
My budget is tight. Do you offer discounts?
Please don't let price deter you from attending the event. Redeemer offers scholarships for congregants in special circumstances. Please contact Ellen at [email protected] for assistance.